News
Phil Mickelson says he's "embarrassed and disappointed," apologizes for moving ball incident at U.S. Open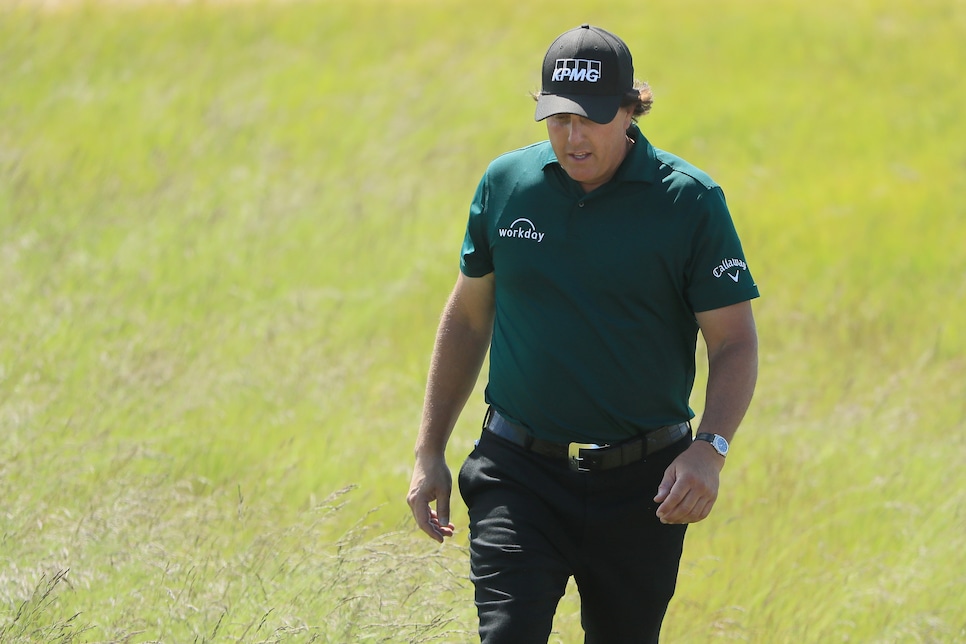 Golf Digest's Dave Shedloski relayed this apologetic note he received from the five-time major champ:
In case Dave's tweet isn't loading, here's what Mickelson wrote:
"I know this should've come sooner, but it's taken me a few days to calm down. My anger and frustration got the best of me last weekend. I'm embarrassed and disappointed by my actions. It was clearly not my finest moment and I'm sorry."
Following that bizarre third-round incident, Mickelson claimed he took the two-stroke penalty as a strategy to avoid hitting another shot from off the 13th green.
"Look, I mean no disrespect by anybody," Mickelson said that day. "I know it's a two-shot penalty, and at the time I just didn't feel like going back and forth and hitting the same shot over. I took the two-shot penalty and moved on. It's my understanding of the rules. I've had multiple times where I've wanted to do that. I just finally did."
But with Wednesday's note, Mickelson appears to be admitting to his surprising action being more the result of frustration from a round so difficult that even the USGA acknowledged they'd erred in setting up Shinnecock Hills that day. Many believe the USGA should have disqualified the six-time U.S. Open runner-up, but he was allowed to remain in the tournament.