The Loop
Leave it to Phil Mickelson to bring an equipment story to the Presidents Cup
No, it wasn't the ball he and playing partner Keegan Bradley used, or the Ping Eye2 wedge he had in the bag (unlike a few years ago, this one had conforming grooves). It wasn't even a Phrankenwood. Instead it was Lefty -- maybe the most vocal player when it comes to supporting his equipment sponsor, Callaway -- who did the golf equipment equivalent of sleeping with the enemy by using TaylorMade's new SLDR driver.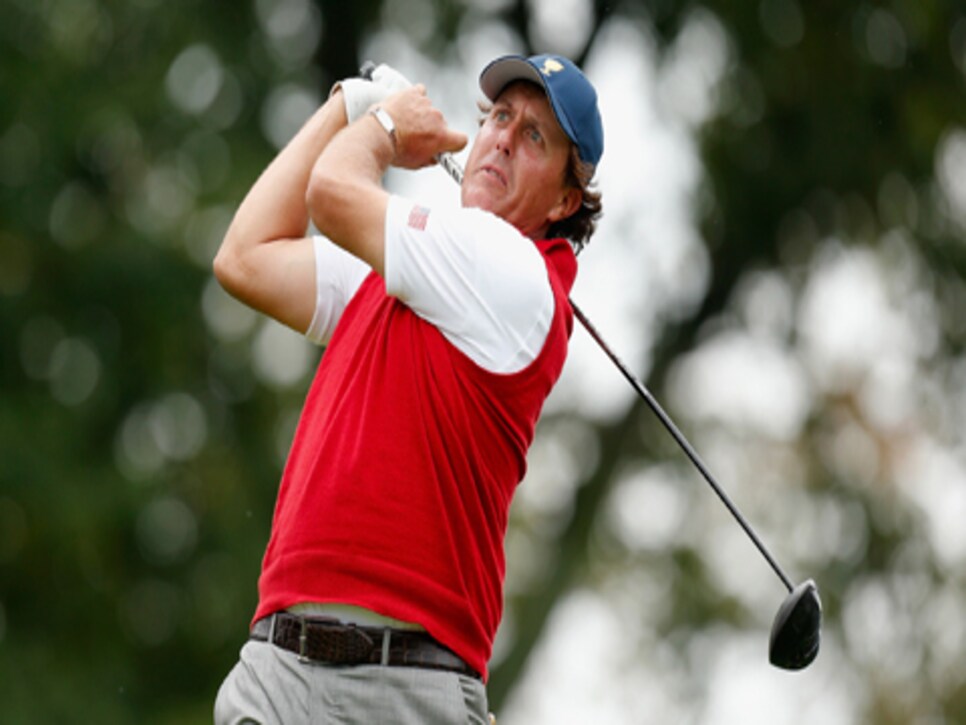 Photo: Gregory Shamus/Getty Images
Depending on who you speak with, Mickelson's decision to use the SLDR is either a massive blow to Callaway or no big deal. The truth is probably somewhere in the middle.
Certainly the move helps validate the technology of the SLDR (a TaylorMade spokesperson said the company was "flattered" Mickelson was using it) while possibly slowing some of the momentum Callaway has earned in 2013 as it has gained market share in metalwoods. But for those who feel it is a death knell for Callaway or the end of the Mickelson/Callaway relationship, a look at some recent -- and not so recent -- history is in order.
This is not the first time Mickelson, an inveterate club tinkerer, has used a competing company's product. In addition to the Ping Eye2 wedge in his bag last week was a Ping Anser hybrid. Last fall Lefty also used a TaylorMade RocketBallz 3-wood in Asia, prompting speculation of a rift between him and Callaway.
At that time Harry Arnett, senior VP of marketing at Callaway, said, "We'll have something for him very soon. And we're confident he'll find that ours is better."
That "something" turned out to be Callaway's X Hot 3Deep, a club Mickelson used as his driver in winning the British Open at Muirfield in July. Discussing the latest move by Mickelson, Arnett struck a similar tone.
"Throughout Phil's career, he has experimented widely and routinely both within the Callaway range of products and even outside Callaway's range into competitive products from time to time," said Arnett. "We've always allowed him to do so even on occasion when it was within our contracted right to prohibit it. This was the spirit of the agreement with Phil when it began a decade ago and one of the main reasons he signed with us at that time."
Arnett confirmed that about a month ago, Mickelson asked if he could experiment with a "competitor's product" and was granted permission. Then Thursday night of the Presidents Cup, Mickelson called Callaway CEO Chip Brewer and asked permission to put the driver in play at Muirfield Village, feeling he needed to have a driver in the bag since the rain and wet conditions made the course play longer than it had earlier in the week. Again, permission was granted.
"We are aware this creates a conversation and wish the circumstances were different, but we also understand the uniqueness of our relationship with Phil," said Arnett. "We are 100 percent confident the driver we have coming will dramatically outperform the competitive driver he's playing and will be in Phil's bag when it's ready to come to market."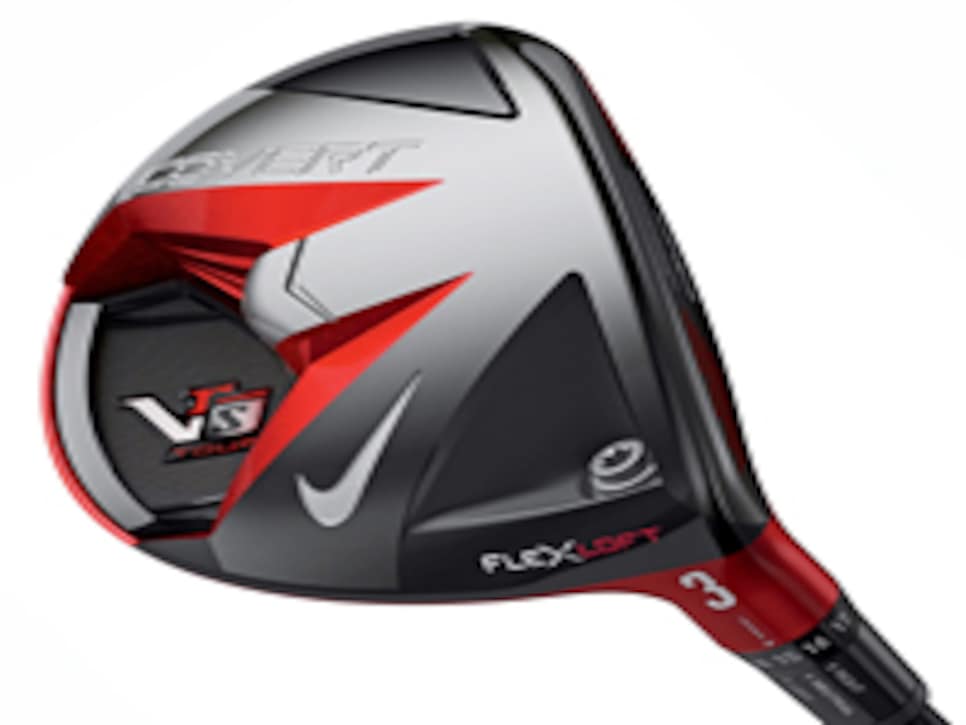 PRICE: $200 (Lofts: 3- and 5-wood, adjustable)
Tiger Woods used these fairway woods that feature a sole cavity on several impressive shots on the par 5s at Muirfield Village.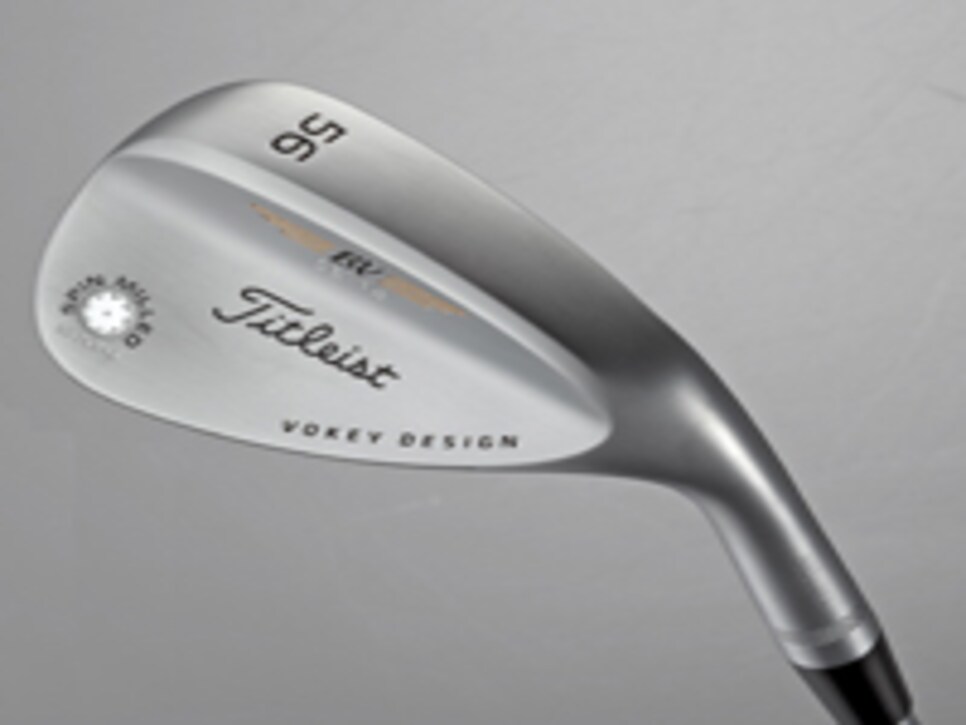 PRICE: $130 (21 loft/bounce options)
These wedges offer five sole grinds from 48 to 64 degrees. Graham DeLaet used both his 54- and 60-degree SM4 to hole shots (from the fringe and then bunker) on the 18th hole of two Presidents Cup matches.