The Loop
Don't tell Mike Davis, but Phil Mickelson is rooting for rain this week at Pinehurst
PINEHURST, N.C. -- With Pinehurst set to host back-to-back U.S. Opens these next two weeks, bad weather is the USGA's worst nightmare. With a record six runner-ups in Opens to his name, Phil Mickelson is thinking about it a different way.
"The one analysis that I've made is that of those six second-place finishes, five of them it rained," Mickelson said. "So I'm pulling for rain."
Mickelson and the rest of a packed media center laughed on Tuesday at his pre-tournament press conference. Only Mickelson wasn't joking.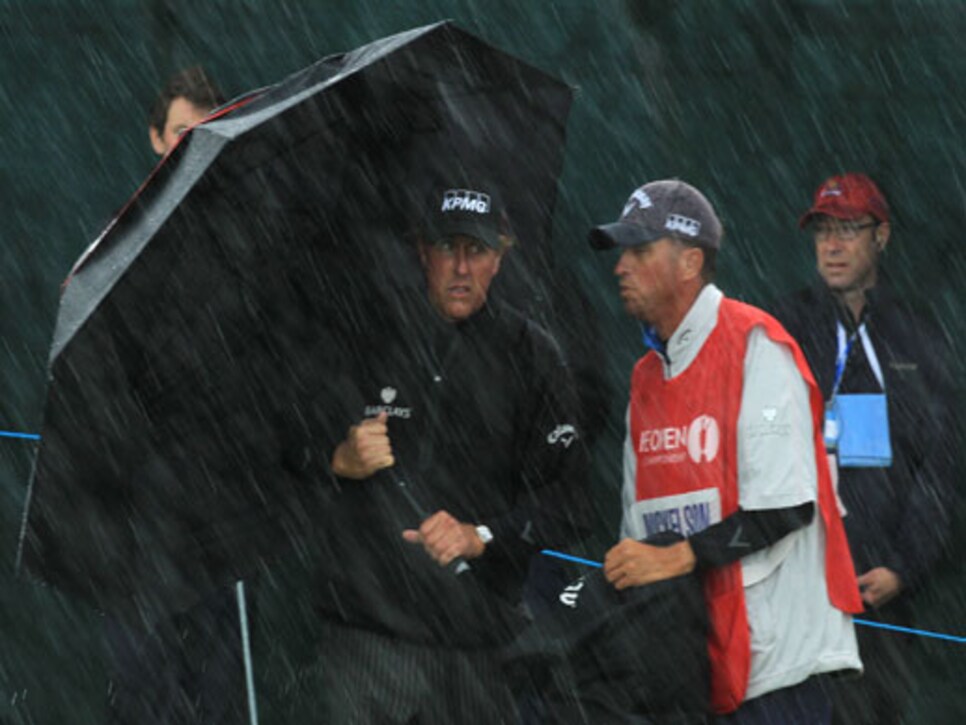 "It's not anything technical coming down the last nine holes or what have you, but I feel like if it rains this week, it will be much more difficult for guys to putt from off the green. And it will force them to chip. And if it's wet, it's so much easier to chip where the ball is skidding through the first bounce and then checking."
"See, as the edges of the greens roll, they're also -- the grain is also going into you. So when it's dry, it's very sticky and it grabs the ball and it makes it very difficult to get the ball close when you're having to kind of drive those chips through the grain. But when it's wet, the ball skids that first bounce, gets up on top of the hill, and then checks, very easy to get by the hole the little bump chip that I like to hit."
"When it rains it's also more difficult to putt, because you see the rooster tail of the water, you see grass grab on to the ball, and it is just much more difficult. So I'm hoping that it rains this week."
The chipping, fine. But why would a player who has admittedly struggled on the greens this season -- Mickelson said he would have won by eight shots last week in Memphis if he had putted "decent" -- want putting to be more difficult?
It has to do with feel. Mickelson said he's going back to the claw putting grip this week because it gives him a lighter grip, which will produce a "softer roll."
But softer conditions would only help. And with rain in the forecast for all four days of the tournament, Mickelson might get his wish.