News
U.S. Open 2020: The story behind Phil Mickelson's moving video message to a Winged Foot member battling cancer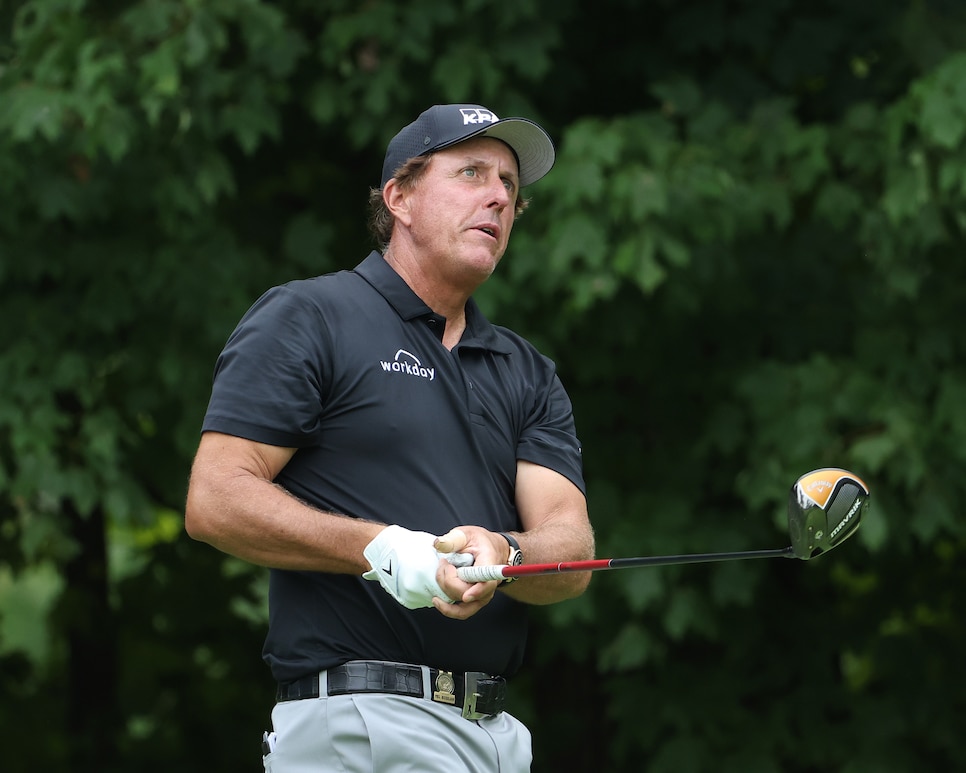 Phil Mickelson sent a video message to Winged Foot member Bob Nielsen to thank him for the use of his locker and boost him in his battle with cancer.
Jamie Squire
The way Bob Nielsen sees it, he's had his 15 minutes of fame in life several times over. As an executive at Estee Lauder, he launched the campaigns of marquee brands like Tommy Hilfiger, Clinique and Aramis.
Now 90, he thought his time in the spotlight was over. Never did he dream that he'd see his personal story of battling cancer on television, with Phil Mickelson as a primary player and Nielsen's beloved Winged Foot Golf Club as the stage.
"I'm very humbled," Nielsen said on the phone on Thursday evening from his home in Greenwich, Conn.
The paths all intersected on Thursday during the first round of the U.S. Open. As first reported by Jimmy Roberts during the afternoon streaming broadcast on Peacock, the players are using the lockers of club members this week. Mickelson drew the space of Nielsen, a popular figure at Winged Foot who has been battling relapses of bladder cancer for 22 years. A member since 1972 and No. 33 on the club's seniority list, Nielsen was once part of the Wednesday Shootout group and the golfers gave him their Courage Award.
Mickelson, whose wife, Amy, and mother, Mary, successfully battled breast cancer at the same time beginning in 2009, made the video message below for Nielsen earlier in the week.
After friends connected to Winged Foot sent him the video, Nielsen saw it and and was "thrilled."
"I was just shocked to see it," Nielsen said. "I thought to myself, 'I just have cancer. So what?' He went out of his way. He's such a nice guy."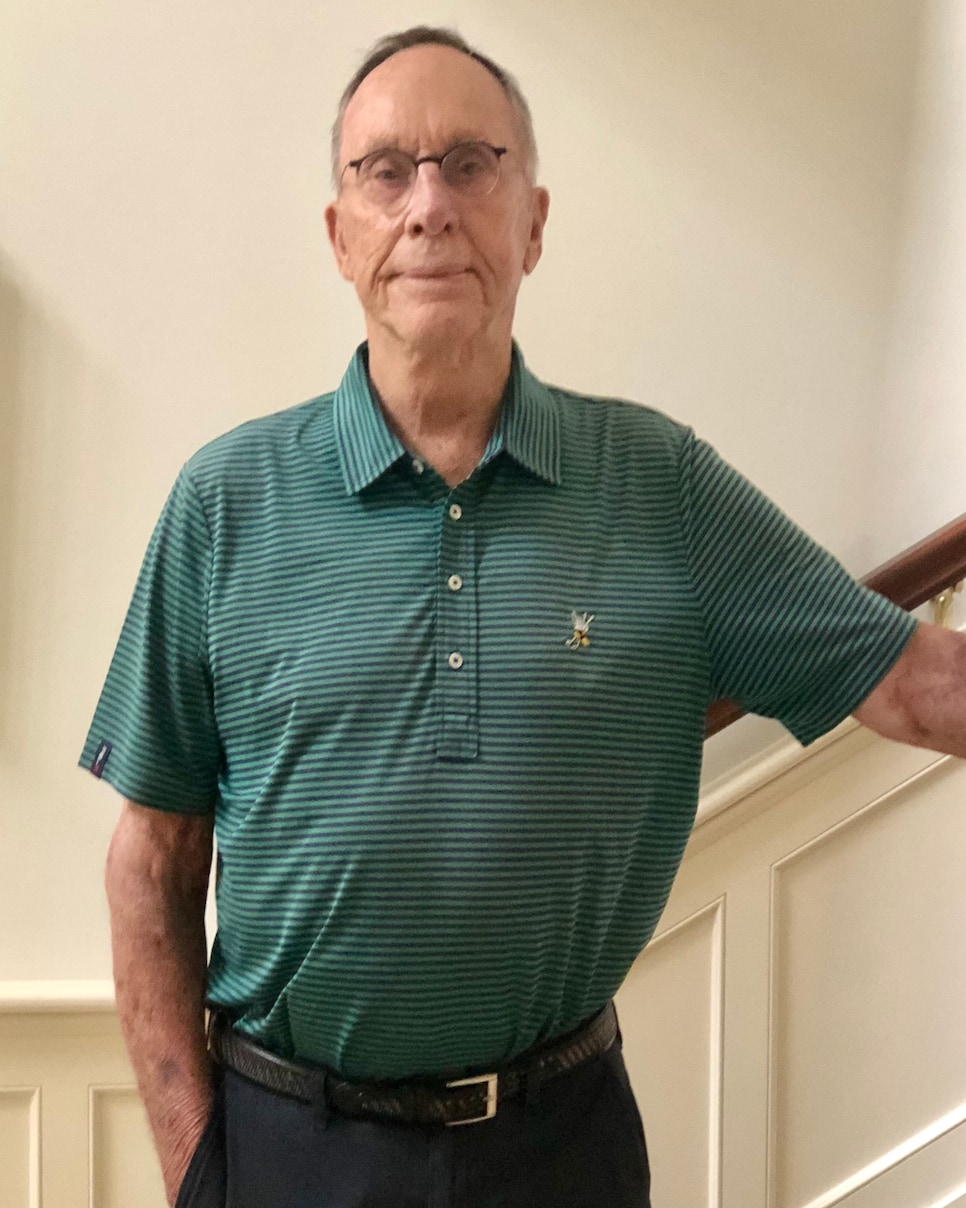 Bob Nielsen was "thrilled" to get a message from Phil Mickelson, who is using his locker this week at Winged Foot. (Photo courtesy of Susan Nielsen)
Bob's wife, Susan, said she was moved to tears, "and most of my friends who wrote back to me after they saw the video said they were crying."
The pairing of Mickelson with Nielsen's locker might not have been complete happenstance. Nielsen is known around Winged Foot as a huge fan of the Hall of Fame golfer who has won five majors. In fact, Nielsen said he puts Mickelson above all of his favorite professional athletes, including Derek Jeter, Muhammad Ali and Joe Louis.
"Yeah, I am a fan, no queston about it," Nielsen said. "He's a regular guy. He's got a sense of humor. He's always very professional, but also willing to talk to anybody at any time. He goes out of his way to be philanthropic.
"I watched him over the years. I watched him struggle. He was fat. He was thin. But always, always, I couldn't wait for him to pull out that 60-degree wedge."
Unfortunately for Nielsen, the story of this week at Winged Foot doesn't appear headed for a storybook ending. While the story on the broadcast about Nielsen ran, Mickelson was chopping up Winged Foot with a nine-over 79.
When reached on the phone, the first words out of Nielsen's mouth were of the tongue-in-cheek variety. "I'm lamenting my poor Phil's performance today," Nielsen said. "I was thinking to myself, 'How could I get my locker back?' "
Phil's fanatics always have faith, however.
"I hope he comes back tomorrow," Nielsen said. "All he has to do is shoot 64 and we're back in it."