News
Phil Mickelson just passed a world ranking milestone that's never been done before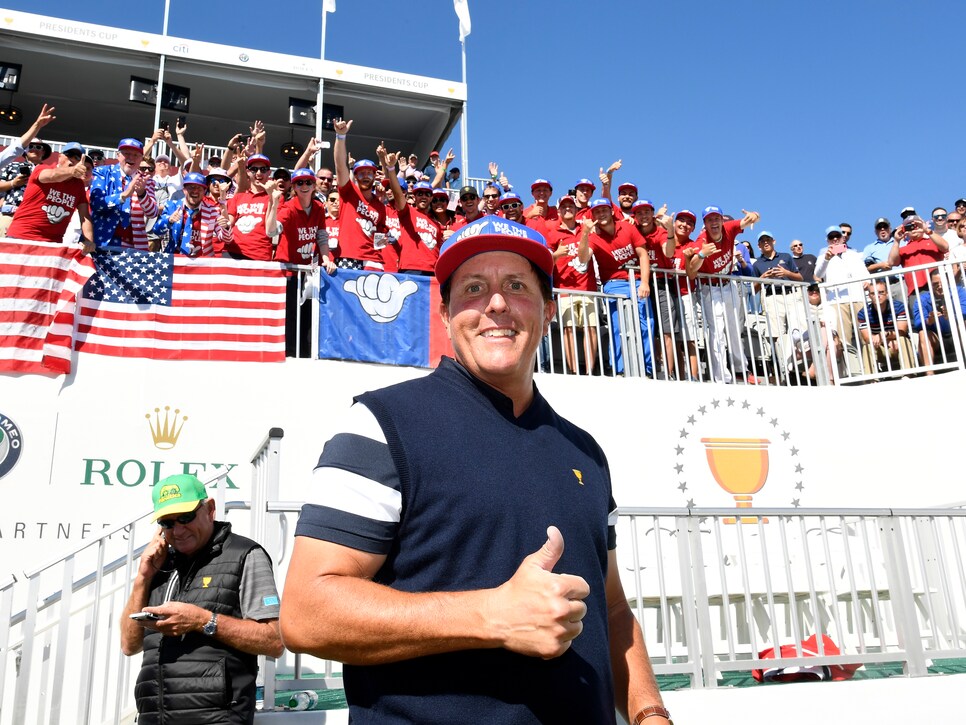 The wins have stopped piling up for Phil Mickelson since his 2013 Open Championship triumph, but the ability to play world-class golf certainly hasn't left Lefty. Mickelson nearly won another claret jug in 2016, made 10 birdies in a Ryder Cup singles match later that year, and backed up his selection as a captain's pick at the Presidents Cup this fall. And now, at 47, he's achieved another milestone that's a testament to his impressive longevity.
Earlier this week, Mickelson dropped a spot to No. 35 in the Official World Golf Ranking, but he remained comfortably inside the top 50 for the 24th consecutive year. That's right, 24 YEARS in a row in the top 50. That's 1,248 consecutive weeks. Amazing.
According to the OWGR, which was introduced in 1986, Mickelson is the first player to ever spend that long consecutively inside the top 50. The incredible streak started with Mickelson's runner-up at the 1993 Casio World Open (You remember that one, right?), which moved him up to No. 47.
Of course, when discussing crazy Phil Mickelson-OWGR stats, it's impossible not to mention the craziest one of all. Despite all of Phil's time in the top 50, his five major championships and his 42 PGA Tour titles, he's never been ranked No. 1. Not even for a single week.
But we're focusing on the positives today. Like the automobile giant Mickelson once represented, Phil is built to last. And considering his T-3 at the 2017-'18 PGA Tour season opener last month, he has no plans on driving off into the sunset anytime soon.