News
Phil Mickelson is going to make the Presidents Cup team, at least according to oddsmakers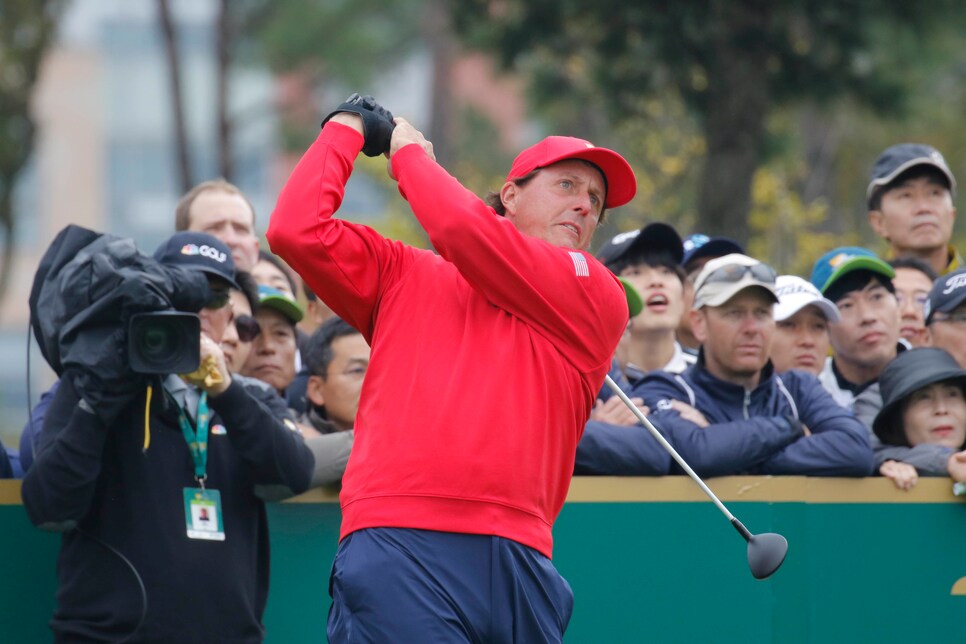 It's been a rough go as of late for Phil Mickelson. He's posted just one top-10 finish since March, made the weekend at only one major and parted ways with his long-time caddie Jim "Bones" Mackay. And, despite reveling in team events, Mickelson's miles away from earning a guaranteed spot via points to the U.S. Presidents Cup team.
Because of this subpar play -- along with noncommittal statements from captain Steve Stricker -- the 47-year-old's plight to make the American squad has been amplified in recent weeks. But Mickelson's experience and locker room presence still makes him a favorite to grab one of the captain's picks. Moreover, Lefty was tabbed in 2015 despite a lower points standing, a move that paid off in a 3-0-1 record in South Korea.
Which could explain why one group is adamant Mickelson will tee it up for the red, white and blue at Liberty National: oddsmakers.
According to BookMaker.eu, the gambling site lists Mickelson at minus-800 to make the team after the Dell Technologies Championship, with a plus-575 figure to be left off.
True, this is partially a reflection of how the public views Phil's circumstance, and Mickelson's made the team in every year of the event's existence. Nevertheless, that's a mighty number for a guy currently ranked 17th in a poll that locks in the top-10 players.
Of course, you might want to jump on that minus-800 while you can. If Mickelson finds himself in contention in Boston -- a course where he's won at and boasts three top-10 finishes -- that bet could be off the board in a hurry.