News
Phil Mickelson has an interesting strategy for the Players Championship: No practice rounds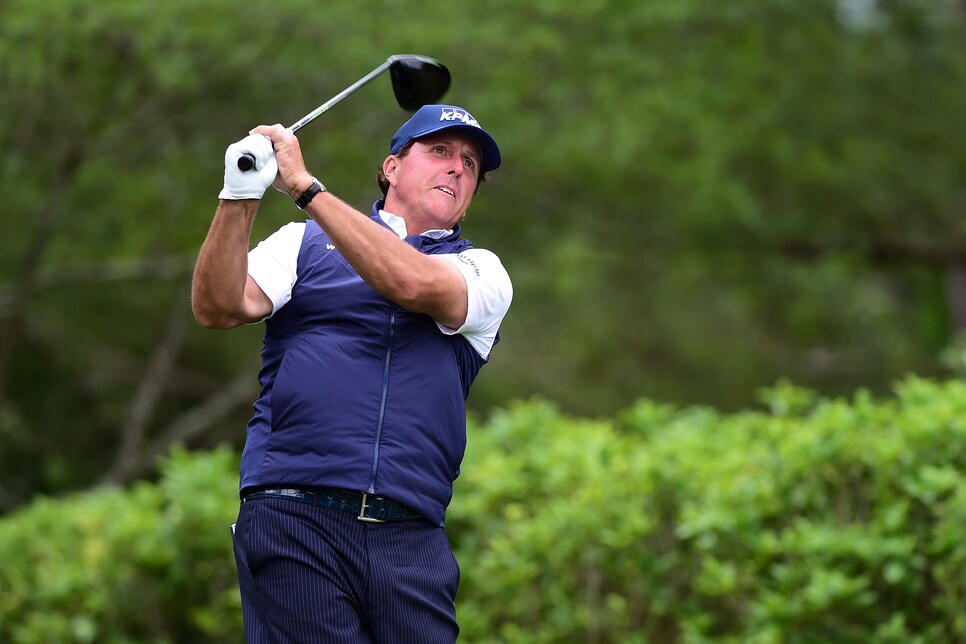 As discussed in this week's Golf Digest podcast, TPC Sawgrass is not a venue conducive to sustained success. Count Phil Mickelson among those baffled by Pete Dye's baby. The five-time major champ did win the Players Championship in 2007, but in nine appearances since, he has just one top-20 finish and has missed the past four cuts.
Understandable, then, if Mickelson is trying to mix things up this week. Even in that tone, the 46-year-old's practice strategy at the Players is somewhat curious.
Speaking with our Tim Rosaforte, Mickelson said he waived off practice rounds at Sawgrass in favor of extended time on the range and practice green. This is a particularly odd game plan, considering the recent changes to the course.
But to Mickelson, keeping fresh for the gauntlet that lies ahead is paramount.
Alterations aside, Mickelson's has 23 prior rodeos at Sawgrass. Moreover, with five hours of practice time on Wednesday, not like the guy is ditching a course tour to eat Cheetos on his couch.
We imagine some will point to this moment if Mickelson misses the cut. But given the emotional and physical toll suffered by many at the hands of Sawgrass, don't be surprised if an invigorated Lefty comes out of the gate firing on Thursday.