News
Phil Mickelson has a familiar full-time caddie while Jon Rahm needs (and gets) a new agent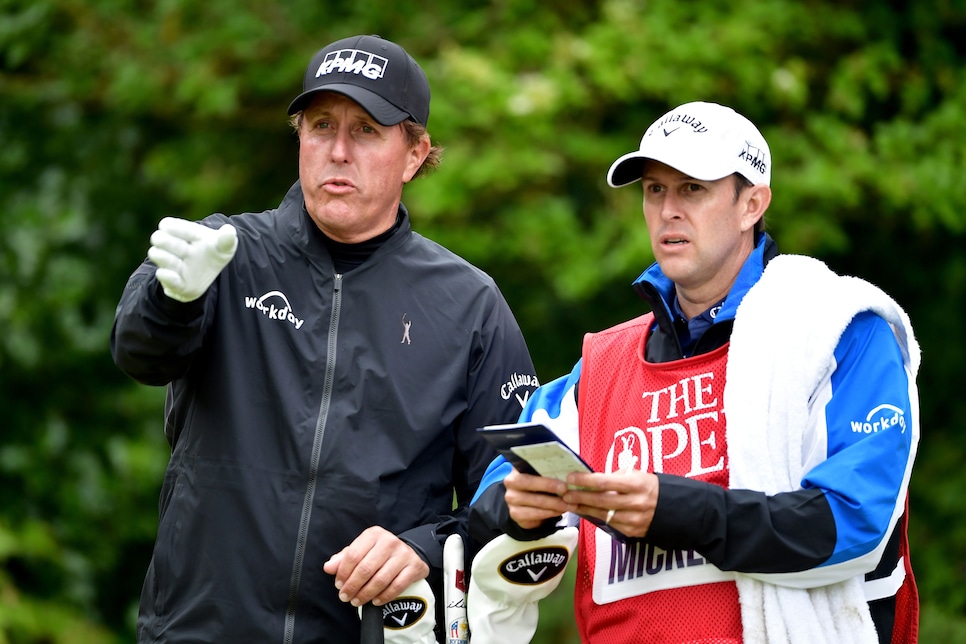 Jon Rahm's loss is Phil Mickelson's gain as the temporary shuffle between the two of them that began this summer was made permanent on Friday.
Lagardere Sports announced that Tim Mickelson, Rahm's former college coach at Arizona State who left to joine Lagardere and become Rahm's agent shortly after the Spaniard turned pro in 2016, would no longer be representing the burgeoning superstar. Instead, Tim will work as the full-time caddie for his brother in 2018.
In turn, Steve Loy, head of Lagardere's golf division, will represent Rahm with a pair of associated, Jeff Koski in the U.S. and Jamie Evans in Europe, handling daily affairs.
Tim Mickelson had serving as caddie and agent since July after Phil announced he and his long-time bagman, Jim (Bones) Mackay, has decided to go their separate ways after more than two decades together.
"Coach Mickelson will always be important to me and has done many good things to support my career, and I wish him and Phil well in their new partnership," Rahm said in a statement. "I am really excited to continue working with the team at Lagardere Sports and get the 2018 season underway."