The Loop
Phil Mickelson commits to Farmers Insurance Open at Torrey Pines even after recent surgery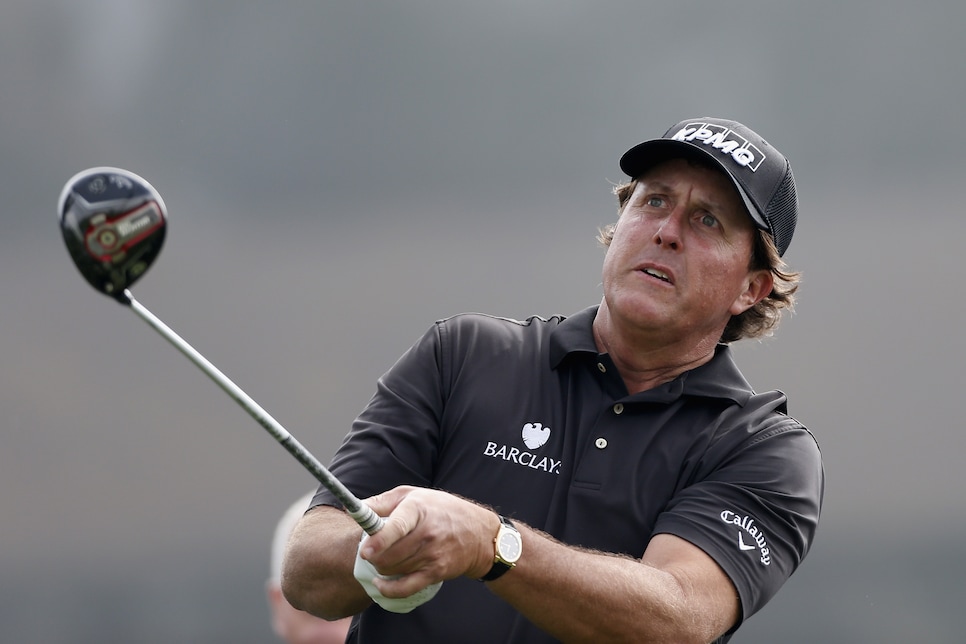 Todd Warshaw/Getty Images
The timeline for Phil Mickelson's return in 2017 was a bit up in the air after two sports-hernia surgeries this fall, but Lefty put those questions to rest on Thursday. Mickelson has committed to play the Farmers Insurance Open at Torrey Pines in his hometown of San Diego Jan. 26.
Mickelson initially had surgery Oct. 19 to repair a "walnut-sized" hernia behind his belly button, but needed a second procedure to repair the hernia, according to reports last week.
It's unclear whether Lefty will start his season as he has done in the past the CareerBuilder Challenge at PGA West, which is held the week prior to the Farmers Insurance Open, so we'll have to wait and see. Regardless, Mickelson is expected to attend, having recently taken over for Bill Clinton as ambassador of the event.
The five-time major champion last played the Safeway Open in Napa, Calif., before undergoing surgery the following day, which happened to be the same time his long-time caddie Jim (Bones) Mackay had knee-replacement surgery. Sounds like Team Mickelson will be back in full strength in January on the PGA Tour, with Mackay telling No Laying Up's Chris Solomon in a recent podcast that he's quite confident he'll be back when Phil begins his season.
Now we know, at least, that will be in January.