Lefty things
Watch Phil Mickelson make an ace, deliver like only Phil can in a sponsor outing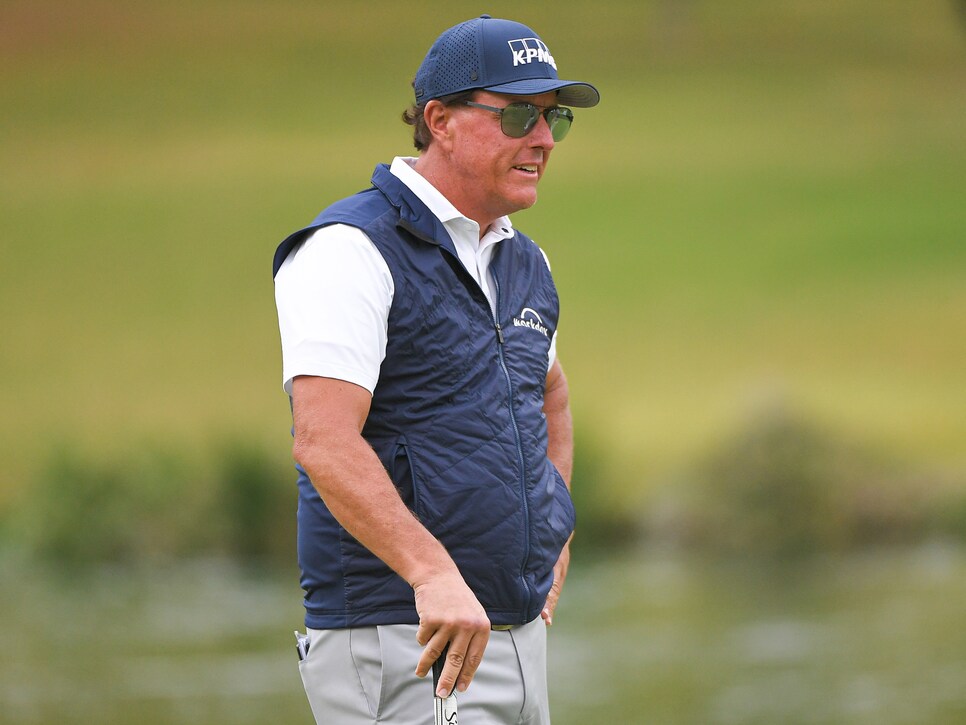 Phil Mickelson had a bit of a rough go in last week's PGA Tour Champions event. It wouldn't have been all that bad if the ninth hole at The Country Club of Virginia didn't exist, but it does, and Lefty made a pair of quadruple-bogey 9s en route to a T-47 finish, by far his worst showing in five events on the senior circuit. (He's won three of them, of course).
But part of being a professional golfer is taking body blows like that one, putting them behind you and moving onto the next tournament. Or, in some cases, the next sponsor outing. Right after the disappointing finish in Virginia Mickelson headed to Houston for an event with KPMG, his longtime hat sponsor. At these corporate outings, pros typically either stay put on one hole or play a few holes with each group, giving the company's employees and business partners the chance to watch and interact with a tour player. The lucky ones get to see a good shot. The ultra-lucky ones get to see an all-time great make a hole-in-one.
Yup, Lefty delivered like only Lefty can.
Looks like he's put those 9s behind him all right.