Tough Scenes
PGA Tour winner has extra motivation after playing pro-am by himself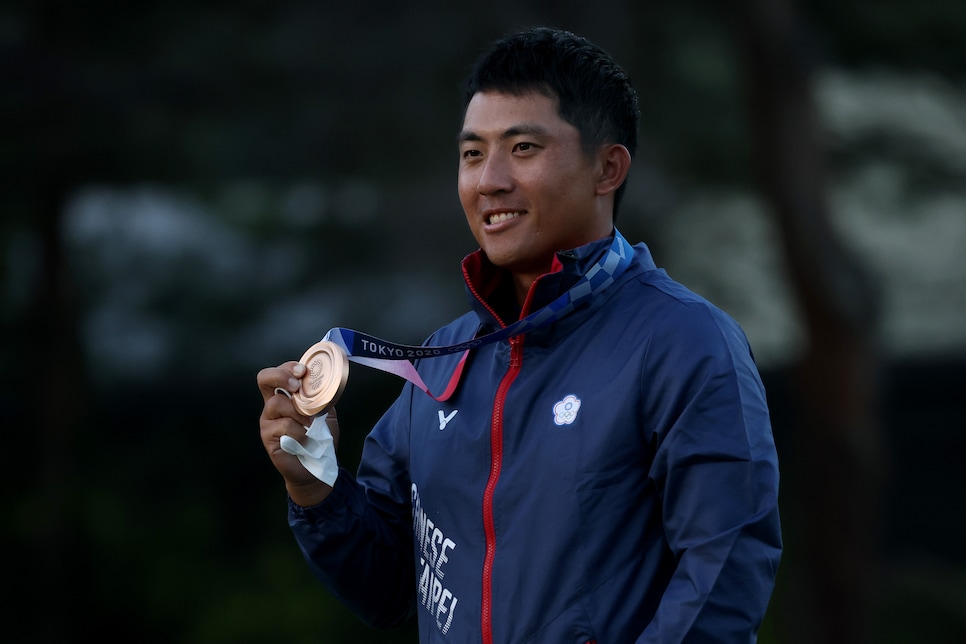 Maybe there was a mix-up with tee times. Maybe people got lost trying to find TPC Twin Cities. Or, maybe it was simply too hot. Regardless of the reason, one PGA Tour pro—a PGA Tour winner, in fact—says no amateurs showed up to play with him in Wednesday's pro-am ahead of the 3M Open. And now he's using it as motivation.
Hey, we don't blame C.T. Pan one bit. That must have been slightly embarrassing when he was the only golfer on the first tee. We're guessing defending champ Tony Finau didn't get stood up like that.
But the 2019 RBC Heritage winner—and 2020 Olympic bronze medalist!—seemed to handle the awkward situation well, flashing a smile in a selfie and offering a two-word phrase to light a fire under his butt:
"Play better." It's the same hashtag used by J.T. Poston during his rookie season on tour when someone mistook him for a parking valet at the 2017 Honda Classic. And look at all J.T. has done since! So this is a great sign for C.T.
Again, there must have been some kind of mix-up, but you do you, C.T. Also, we know tour pros don't like playing in pro-ams and giving golf tips to weekend hackers for five hours anyway, so this was a blessing in disguise.
In any event, Pan has two fellow tour pros as playing partners during Thursday's first round. And at three under through his first eight holes of the tournament, he's already making good on his new mantra.