what went wrong?
PGA Tour winner questions if 'rusty' U.S. team was properly prepared for Ryder Cup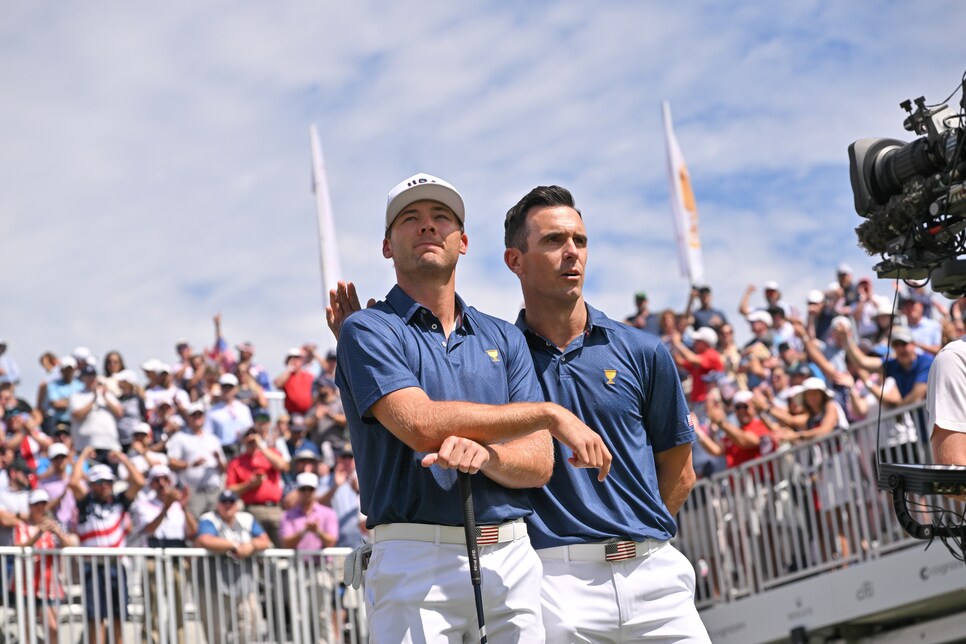 Now that the Ryder Cup is over and done, many a pundit and golfer are coming out of the woodwork to express how they would do things differently if given a chance. Billy Horschel, when asked about what went wrong for the U.S. by the U.K. publication Bunkered while playing at this week's Dunhill Links Championship, focused on the Americans' lack of preparation. This slow start—0-4 in Friday morning foursomes—got them started on the wrong foot, according to the seven-time PGA Tour winner, and they could never fully get the momentum back.
"My one worry going into this Ryder Cup … it had nothing to do with the picks. I just thought when you take five weeks off and you go and play competition you come back a little rusty," Horschel said. "Some of them have taken a couple weeks off before a major and they're just not as sharp. They like playing a week before a major to get into the rhythm of tournament golf and competing. You see what you've been working on at home—has it translated into competition? That was the worry I had and it showed a little bit.
"I think the team got better as the competition went along because they played more heat of the moment, stressful, nervous shots," Horschel continued. "I thought some of those guys would have come over, but at the same time, they played a high level of golf all year so I don't fault them for taking time off to recover. But I just thought the best opportunity for the team to play well and win, all of them should have played at least one time before going. That's just my opinion and I'm not criticizing anyone for the decision that they made."
Horschel wasn't worried about the U.S. wanting it less or anything like that. It was the rust and lack of cohesion that did the squad in. Horschel went out of his way to also state that the "bickering" wasn't to blame for the loss. It all came down to form for Zach Johnson's team.
If the No. 49 player in the world has his way, the Ryder Cuppers would've teed off in the BMW PGA Championship at Wentworth or at the very least played in a PGA Tour event or two, just to stay sharp heading into Marco Simone.
"I just think our guys weren't prepared the way they would be if this was a major," he continued. Would any of those guys have taken five weeks off leading up to a major? No. That's a guaranteed fact."