Equipment
PGA Tour stats: The one statistic that might predict success in the last event before the FedEx Cup
With the Wyndham Championship coming between the PGA Championship and the FedEx Cup Playoffs, it's understandable if the event gets shorted a little in the attention department. However for those on the bubble for a spot inside the top 125 on the FedEx Cup points list (and therefore eligible for the playoffs), it's about as important a week as there is. In looking at who might fare well in North Carolina, we looked at ShotLink's PGA Tour stats and saw that each of the last five winners of the event resided in the top 10 in proximity to the hole for the week. With that in mind, we look at the five players in the field with the highest rank in that stat and the irons they use.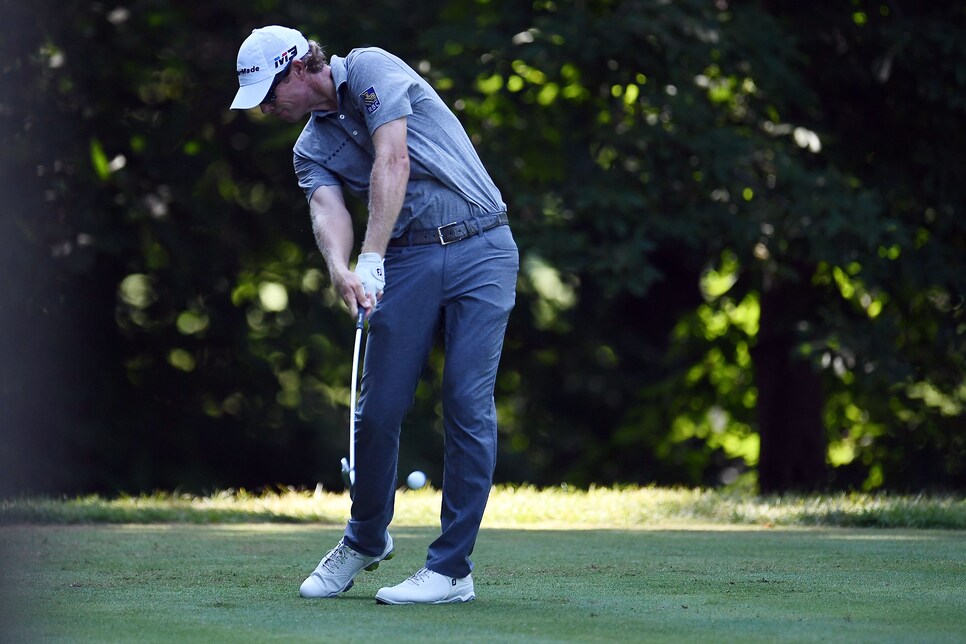 Proximity: 32 feet, 4 inches
Although he used TaylorMade's MC Forged—a model from 2011—earlier this season, Hearn is now in more modern sticks, with TaylorMade's P750 irons. The P750 is a forged blade with a thin topline, shallow cavity and minimal offset. The club is produced through a multi-step forging process that produces a head with soft feel that requires minimal hand polishing. Five grams of tungsten are placed in the sole of the 3- through 7-irons to assist launch.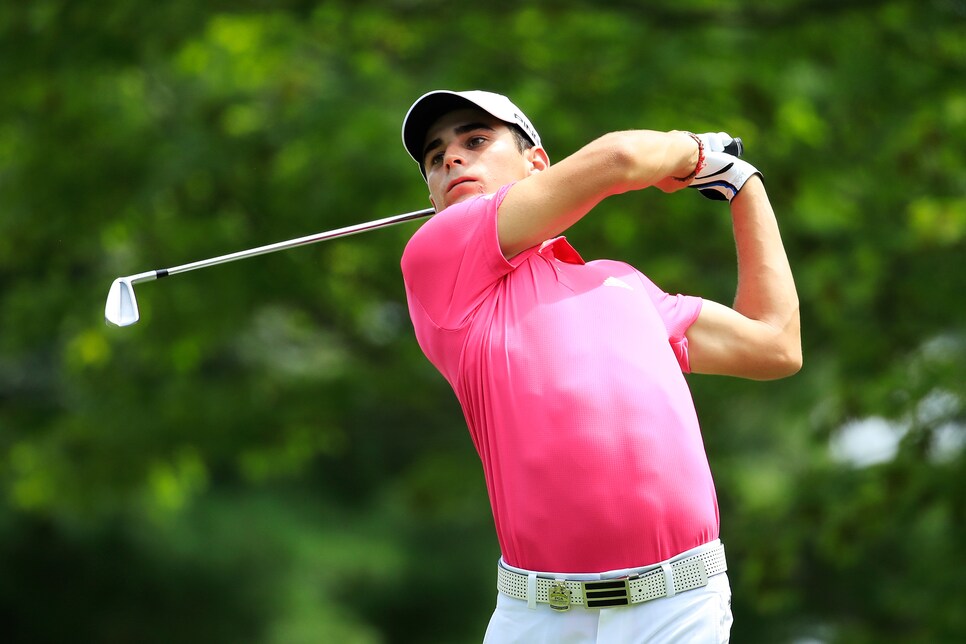 Proximity: 32 feet, 10 inches
The 19-year-old from Chile turned pro earlier this year and wasted no time establishing himself as a player to watch—earning special temporary status on the PGA Tour in just five starts—with four top-10s and earning more than $1 million this season. Niemann also signed an endorsement deal with Ping and uses the company's iBlade irons with a Glide 2.0 SS pitching wedge. The iBlade features a thin face, but not at the expense of feel. Ping's engineers supported a large area from heel to toe on that thin face with an elastomer insert that allows the face to give at impact while filtering those vibrations for a softer feel.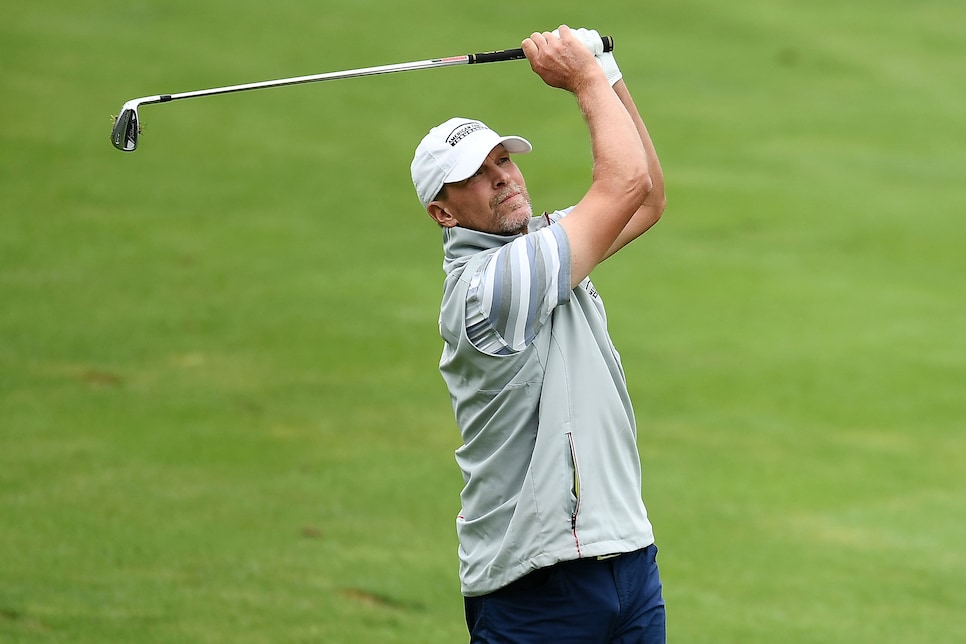 Proximity: 33 feet, 1 inch
Steve Stricker plays mostly on the PGA Tour Champions now, but when he does compete on the big tour, he's still one of the best in the world in sticking his approach shots close to the hole with his venerable Titleist 710 AP2 irons. Although the company has introduced several iterations since, Stricker has gone back to this multi-material club with a dual cavity.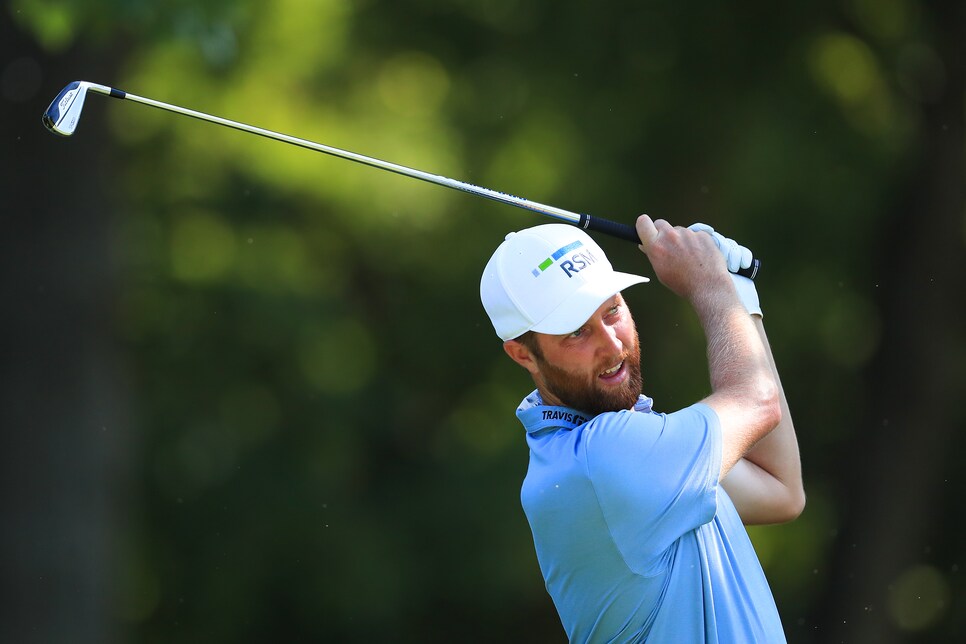 Proximity: 33 feet, 6 inches
Unlike Stricker, Chris Kirk uses more modern Titleist irons in a very contemporary set make up as he utilizes the powerful 718 T-MB, hollow-body long iron and matches his pitching wedge to his other wedges with his Titleist Vokey SM7. In between are the 718 CB irons, a traditional looking forged cavity-back where a 17-4 face insert is surrounded by a forged 1025 carbon steel body that provides weight savings that allow for average of 71 grams of tungsten to be distributed to the heel and toe in irons up to the 7-iron to optimize forgiveness and stability.
Proximity: 33 feet, 7 inches
You have to like a guy whose Twitter bio says, "Try to outdrive the golf ball whacker guy," a "Happy Gilmore" reference. But Conrad Shindler only ranks 154th in driving distance. Instead, he uses his irons to great effect, ranking ninth on tour to proximity to the hole with his split set of Srixon irons, using a ZU 65 3-iron with the company's Z 765 irons. Like the Z 565, the Z 765 uses S20C carbon steel but in a single-piece forged cavity-back design. A Titleist Vokey SM7 wedge completes the set.