The Loop
PGA Tour pro withdraws (is disqualified?) after calling unusual penalty on himself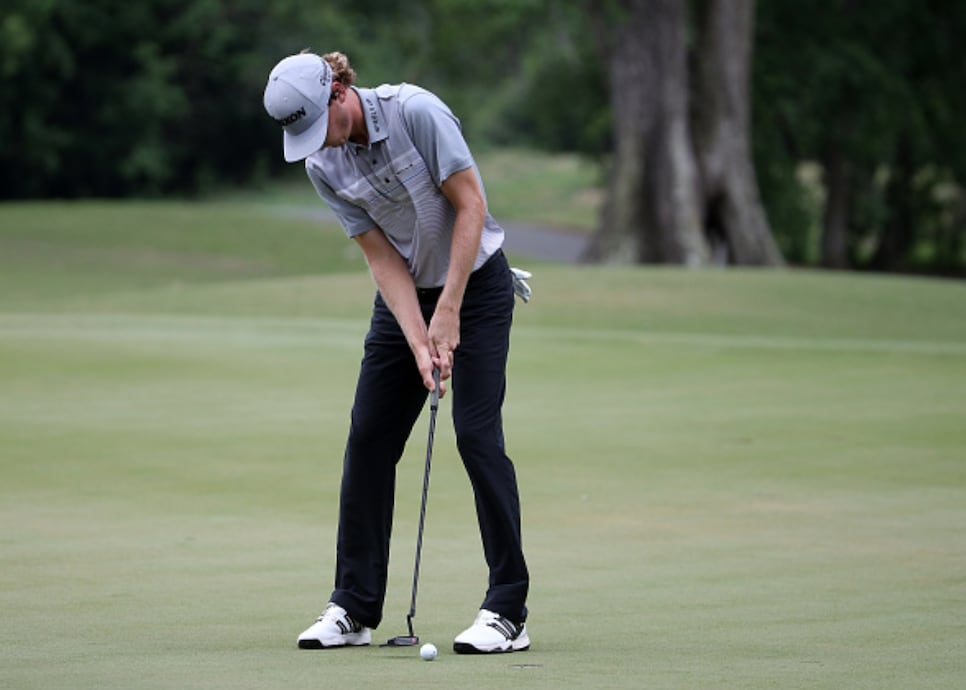 Disappointed with his putting, Willy Wilcox went to bed on Friday night pondering some serious changes before the conclusion of his second round at the Wells Fargo Championship. The PGA Tour pro most known for acing TPC Sawgrass' 17th hole at last year's Players considered putting one-handed on Saturday morning at Eagle Point Golf Club -- or even employing a closed-eye method.
Instead, Wilcox wound up doing something else that abruptly ended his tournament.
Wilcox switched putters before his second round resumed. And after realizing his mistake -- technically, Wilcox violated Rule 4-4 by having more than 14 clubs in play during a round -- Wilcox called a penalty on himself. After conferring with a PGA Tour rules official, Wilcox believed he was disqualified.
Turns out, that wasn't the case. Wilcox should have received a four-stroke penalty (the rule calls for a two-stroke penalty per hole, but a maximum of four strokes) and kept playing.
That's a pretty big mistake -- by both player and those on hand. Fortunately, it probably wouldn't have changed his ultimate outcome in the tournament.
So instead of a DQ, this rules flub will officially go down as a WD. Either way, we're pretty sure Wilcox won't make this mistake again.