Stats
Why this is the most wide-open start to a PGA Tour season in more than a quarter century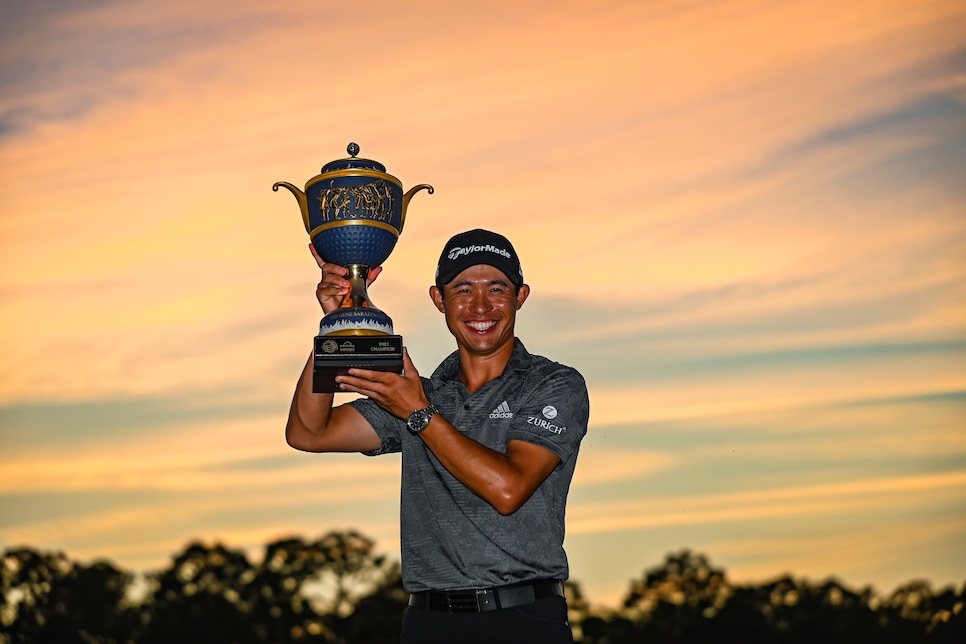 Collin Morikawa's win was the big story from Sunday at the WGC-Workday Championship, but it's who didn't win that has created a situation we haven't seen on the PGA Tour in more than a quarter century.
Morikawa's victory was already the fourth of his impressive young career, but the first of this particular season. We point that out because with wraparounds and restarts and, well, Morikawa winning so frequently, it's tough to keep it straight these days.
Essentially, though, he continued a trend of no one on tour having multiple wins this season. And it's an unusual trend at that.
According to the tour, this is the first time since 1994 that no player has multiple wins through 20 weeks of the season. That year, Nick Price won his second event in the 21st week of the season.
Including last week's opposite-field event, the Puerto Rico Open won by Branden Grace, there have already been 21 different winners on tour this season. That includes two major champs as well with Bryson DeChambeau and Dustin Johnson winning the rescheduled U.S. Open and Masters of 2020, making this a bizarre campaign as well as a wide-open one thus far.
As you can imagine, the golf season in 1994—pre-wraparound era—looked a lot different. Price's second win of that year came at the end of May when he shot a final-round 64 at Colonial before beating Scott Simpson in a playoff.
Price would add four more victories during a torrid six-tournament stretch that included wins at the Open Championship and PGA Championship. With six wins and two majors that year, he was both the undisputed PGA Tour Player of the Year and the top-ranked player in the Official World Golf Ranking.
What does that portend for this season? Nothing, of course. But it shows there's still plenty of time for someone—whether it's Morikawa, Bryson, DJ or any of the other winners so far—to seize control as well.