News & Tours
PGA Tour, LPGA announce mixed-team event for 2023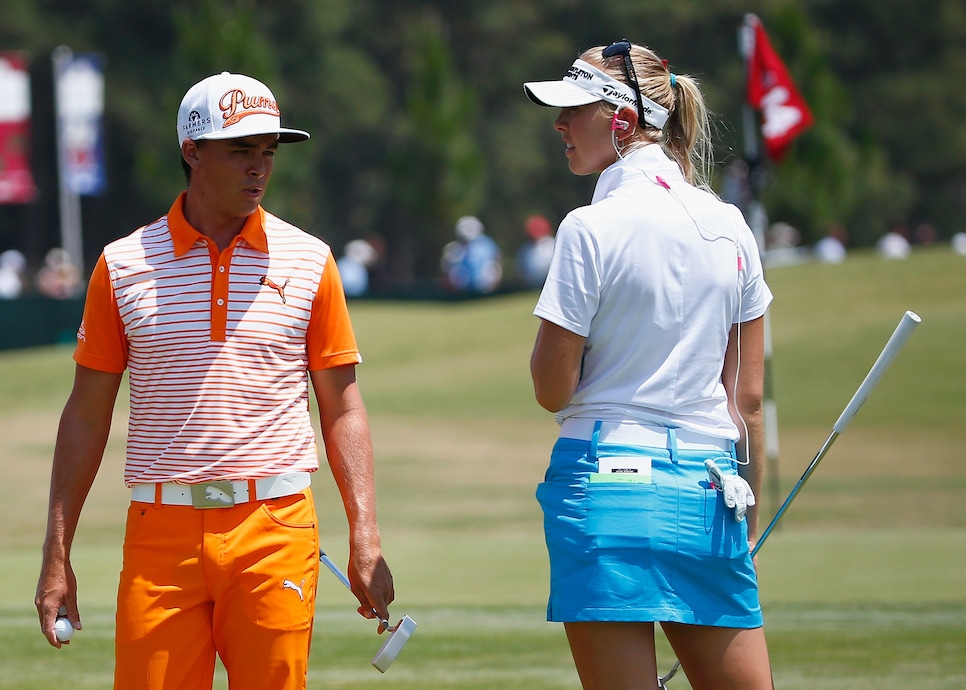 The PGA Tour and LPGA announced a new mixed-team event that will see men and women compete together in a co-sanctioned tournament.
The Grant Thornton Invitational will debut this December at Tiburon Golf Club and the Ritz-Carlton Naples in Florida. The event will consist of 16 PGA Tour and 16 LPGA players competing for a $4 million purse.
This will be the first time the two circuits have come together for an event since the last iteration of the JC Penney Classic in 1999. The news comes after the Australian Open successfully held its men's and women's competitions simultaneously last December, with Adrian Meronk and Ashleigh Buhai winning the historic tournaments.
"As we look to capitalize on the growing interest in the game of golf, the addition of a mixed event to the calendar has been a priority, and we greatly appreciate title sponsor Grant Thornton for their support in delivering an event that will make our sport more appealing and welcoming to all," said PGA Tour Commissioner Jay Monahan in a press release. "We look forward to partnering with the LPGA as we deliver first-class entertainment and competition to our fans and the residents of Southwest Florida, who have embraced the PGA Tour for the past 22 years."
"PGA Tour athletes playing alongside the best athletes from the LPGA Tour is going to be incredible for our fans," said Tony Finau. "They've been wanting something like this for a long time. Our fans deserve it and seeing Grant Thornton stepping up to help the PGA Tour and LPGA Tour put together this tournament, I think is very special."
Though teams and the structure are still being finalized, Rickie Fowler announced on social media that he will be playing in the event alongside Jessica Korda.
The tournament replaces the QBE Shootout, a team stroke-play event previously held at Tiburon started by Greg Norman in 1989 and sanctioned through last year by the PGA Tour.