'The Loop'
Emergency podcast: Can Jay Monahan survive this?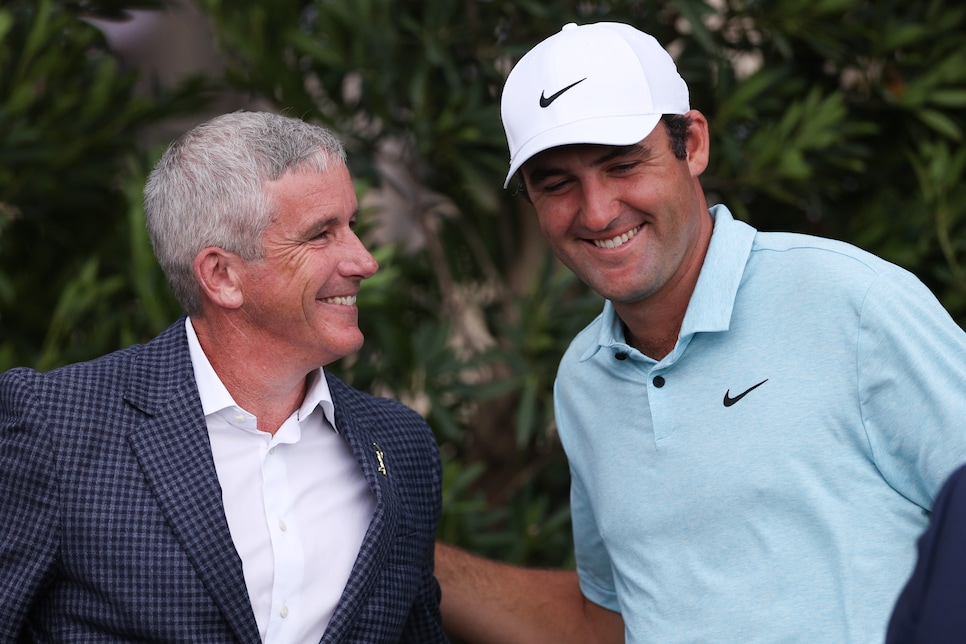 By the time you're reading this, Jay Monahan will have likely entered the players only meeting that's set to take place on Tuesday at 4 p.m. ET at the RBC Canadian Open. That we know. What we don't know yet is if he'll make it out of that meeting at Oakdale Country Club alive.
OK, OK, that may have been a little dramatic, but the PGA Tour commissioner will have some very difficult questions to answer after players found out, many via Twitter, that the PGA Tour and LIV Golf would be merging. It was this week last year when Monahan said this during CBS' final-round broadcast of the RBC Canadian Open:
This moment could prove to be a very tough one to live down for Monahan, who did a complete 180 on Tuesday while making the announcement alongside Saudi Arabia's Public Investment Fund Governor Yasir Al-Rumayyan on CNBC. What he's created for himself with this move is, unequivocally, a public relations nightmare.
The question now is, can Monahan survive it? Myself, Alex Myers and Stephen Hennessey conducted an emergency The Loop podcast to discuss the shocking news on Tuesday afternoon. We were also joined by Golf Digest senior writer Joel Beall, who has been covering the PGA Tour-LIV saga since the beginning and did an excellent job making sense of it all. Please, have a listen to our full chat below, and like and subscribe to The Loop wherever you get your podcasts.