PIF-PGA Tour
PGA Tour commissioner can't envision LIV events running concurrently in 2024; will allow LIV members to return to PGA Tour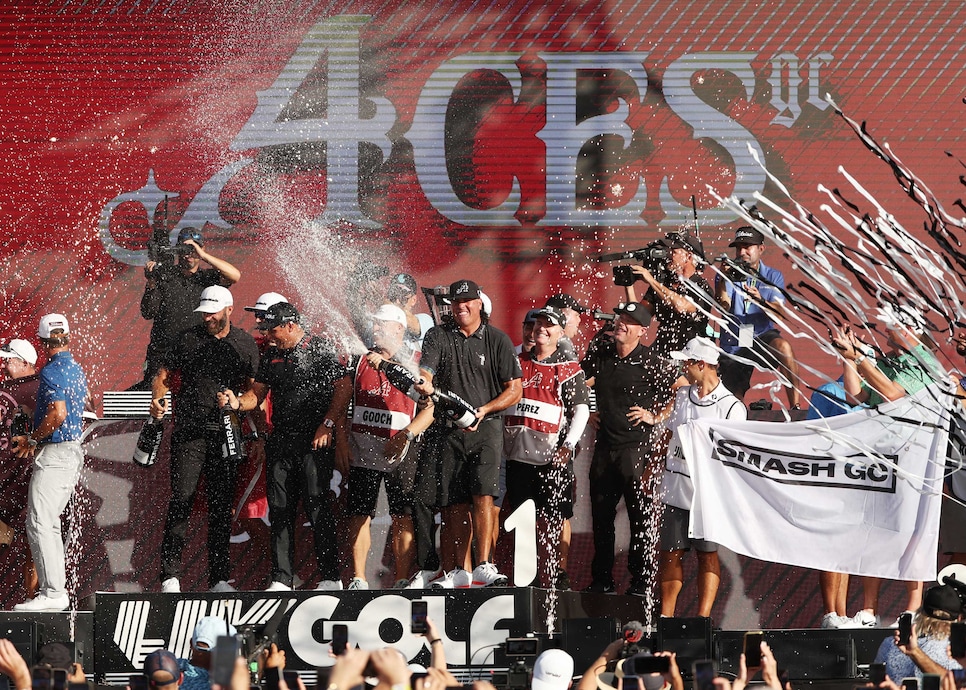 It was there in the press releases Tuesday that announced the historic merger that ended golf's civil war, but it was missed by most: The PGA Tour came to an agreement with Saudi Arabia's Public Investment Fund, which serves as the financial backer of LIV Golf … but not an agreement with LIV Golf. That LIV Golf CEO Greg Norman was not informed of the deal until seconds before it was announced was another signal of the disconnect between the Saudi-backed circuit and the deal itself.
While it remains to be seen what role, if any, LIV Golf will have in the new entity created by the PGA Tour, PIF and the DP World Tour, PGA Tour commissioner Jay Monahan told the media Tuesday that he doesn't foresee LIV Golf events being run concurrently next season.
"I can't see that scenario, but I haven't gotten into the full evaluation, full empirical evaluation of LIV that I'm going to do to be able to comment on that. But I don't see that scenario, no," Monahan said. "To me, any scenarios that you're thinking about that bridge between the PGA Tour and LIV would be longer term in nature."
When asked if he envisions LIV existing at all next season, Monahan replied, "We're in a framework agreement. We haven't concluded the definitive agreement. I have not had the opportunity that I'm going to have to conduct a comprehensive empirical evaluation. I don't want to make any statements or make any predictions." Monahan said there's a commitment in place to make a "good-faith effort to look at team golf and the role it can play going forward."
Monahan did state in his memo to PGA Tour members that LIV golfers will have a pathway back to their former respective tours. Speaking with the media Monahan said while no formal process has been set, discussions are ongoing on how those players will ultimately return.
"At this point, we're under a framework agreement. To complete this, we've got to get to definitive," he said. " We have that identified in our framework agreement. But at this point, it's reapplying for membership at some point after the end of 2023, and that's something that I'll address in the future, certainly, once we get through the definitive."
As to whether LIV Golf members would need to return the money they made on LIV, Monahan only said, "I think those are all the serious conversations that we're going to have. We're going to have them with our board. Ultimately everything needs to be considered. Ultimately what you're talking about is an equalization over time, and I think that's a fair and reasonable concept."
LIV Golf is in the middle of its second season, with seven events remaining on its schedule.