The Loop
PGA Tour commissioner on barrage of sub-60 scores: "Those are super human feats"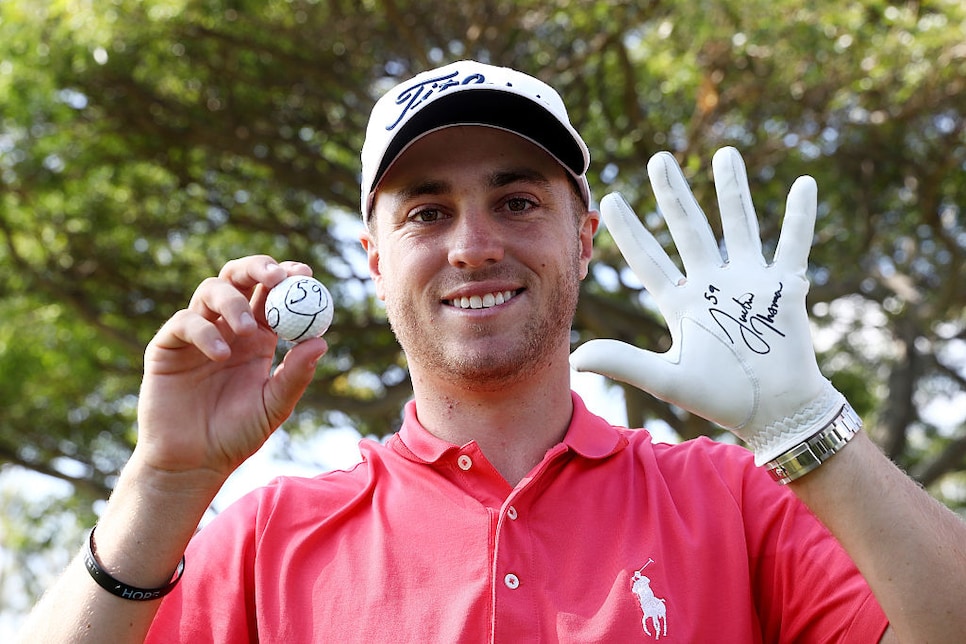 Justin Thomas' 59 at the Sony Open was widely admired, yet brought a share of wonderment regarding the recent barrage of low scores in golf. These rumblings grew when two other players made 59 charges at Waialae Country Club, and further amplified when Adam Hadwin turned in another sub-60 round the following week at the CareerBuilder Challenge.
But as the low score discussion grows, new PGA Tour commissioner Jay Monahan doesn't see scoreboards coming under attack. If anything, he views the career rounds in a positive light.
"Those are super human feats," Monahan said at Torrey Pines. "At this point in the year as we're really getting going and hitting our stride I think a 59 rises us up and pulls more people into the PGA Tour, so I look at it as a positive."
Out of the nine sub-60 rounds in PGA Tour history, three have happened in the past six months. Three of the four major championship scoring records have also been tied or broken in the past two seasons.
Still, Monahan looks at this year's feats as a combination of setup, timing and stellar play.
"I just think that you go back and look at the conditions in Hawaii, and I was talking to someone earlier today, particularly at Waialae, I think there's a combination of a lack of wind with what were softer green conditions than we had in the past combined with just incredible play," he remarked. "You look at the gap that Justin had from the second-place finisher, I mean, that was just one of those days, just like it was for Adam Hadwin."
And with brutal scoring conditions forecast at the Farmers Insurance Open, Monahan observed, "I don't think we're going to see a sub-60 round this week."