The Loop
PGA Pro Josh Speight teaches his students to know their games and manage mistakes. It's his advice to himself at Baltusrol
One of the coolest things about the field at the PGA Championship is that your local PGA pro could be in it. That is, if he happens to be ridiculously good and makes it through qualifying. The 20 PGA pros in the field this year at Baltusrol aren't just great players, they're great teachers, too. Each day this week, we're asking them what advice they give their students that they're going to use themselves while taking on the best in the world.
Josh Speight –- whose name my computer keeps rejecting because it thinks I'm trying to type Jordan Spieth -– is a PGA Pro at Indian Creek C.C. in Locust Hill, Virginia. He's playing in the PGA Championship with one of the main ideas he teaches his students in mind: Know your game.
"Know what shots you hit. If you naturally hit a fade, play for a fade. There's no need to try and force something that's not naturally your shot," says Speight.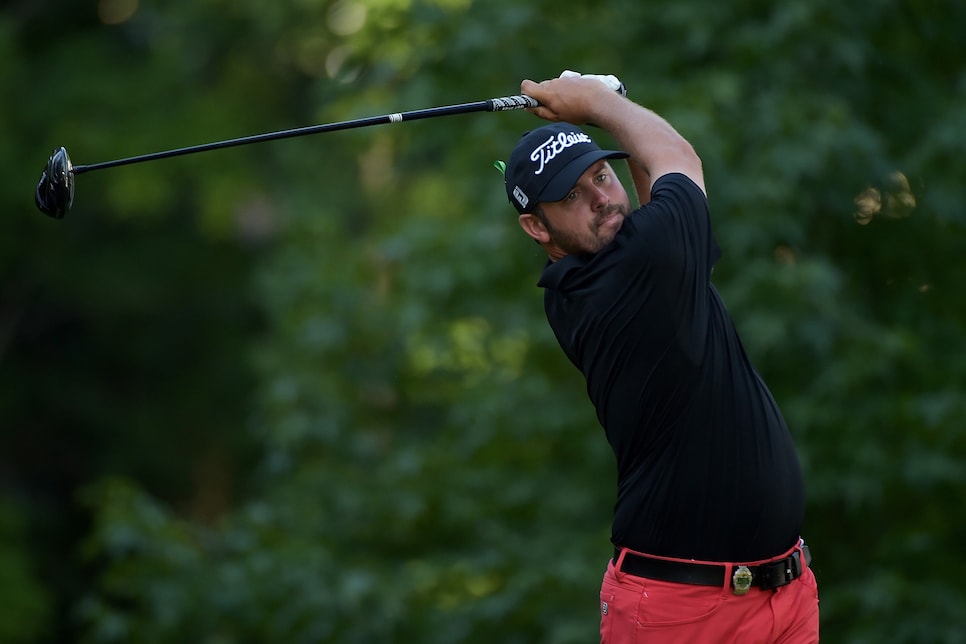 One of his biggest goals for the week is to minimize mistakes. It's something he teaches his students, as well.
"I do a lot of playing lessons, and we're always working on how to make bad shots as good as possible. No one always hits it perfectly every time -- even the pros. So, you need to plan appropriately."
One way Speight says to minimize mistakes is by knowing where to hit it.
"You want to know where you want to hit it, but you've also got to know where it's safe to miss. On approach shots, I tell my students to miss greens leaving yourself with some green to work with. If you're going to miss, don't short-side yourself in the process."
And if all else fails, Speight says he's going to break course management down to the basics.
"At the end of the day, you've just got to put it in play off the tee, and then aim for the middle of the green."
Watch Golf Digest Videos: