The Loop
PGA of America creating special task force to address Ryder Cup issues
The process of overhauling the U.S. Ryder Cup system already began taking shape during the long plane ride home from Scotland. It was then, following another dispiriting loss to the Europeans, that PGA of America president Ted Bishop said the organization agreed to analyze every step of its current process.
A little more than a week later, Bishop said the PGA will be convening a special 12-person task force consisting of former U.S. Ryder Cup captains, PGA of America officers, and top American players. The goal of the group is to assess everything from captain selection to player selection, to even the competition schedule -- all in hopes of reversing a trend that has seen the U.S. Lose eight of the last 10 Ryder Cups.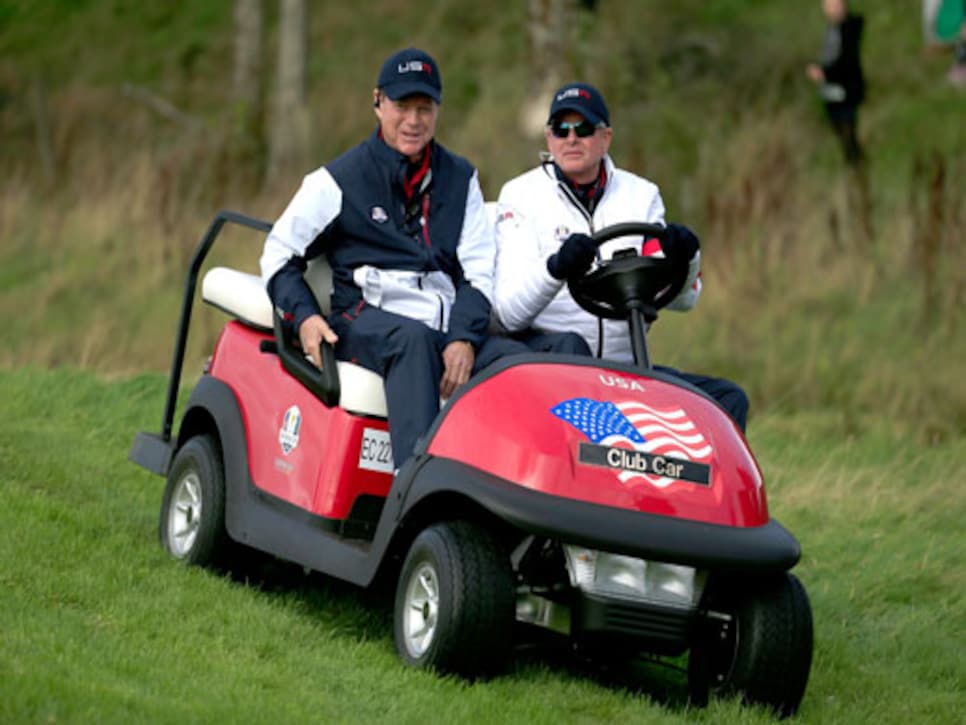 "We wouldn't be responsible stakeholders if we didn't take this approach. After 20 years of futility, we've got to do something different," Bishop said. "It is different for us to reach out and solicit the opinions of the people we're going to do that with, but I think it's a good thing. Losing this Ryder Cup precipitated the changes, not what Phil Mickelson had to say."
Although it was Mickelson who spoke openly about ways the U.S. leadership could involve players in the process, Bishop would only confirm he has spoken to Tiger Woods about being involved. Also expected to participate are former U.S. captains Davis Love III and Paul Azinger. Azinger, who presided over the last American victory in 2008, has been mentioned as a possible return captain for 2016, but Bishop has said a new captain won't be announced until 2015.
"We want to take an open and fresh look at all the components of the Ryder Cup," PGA of America CEO Pete Bevacqua said. "It's a healthy process, a necessary process, and one we look forward to diving into."