Team approach appears to be succeeding for this junior golf program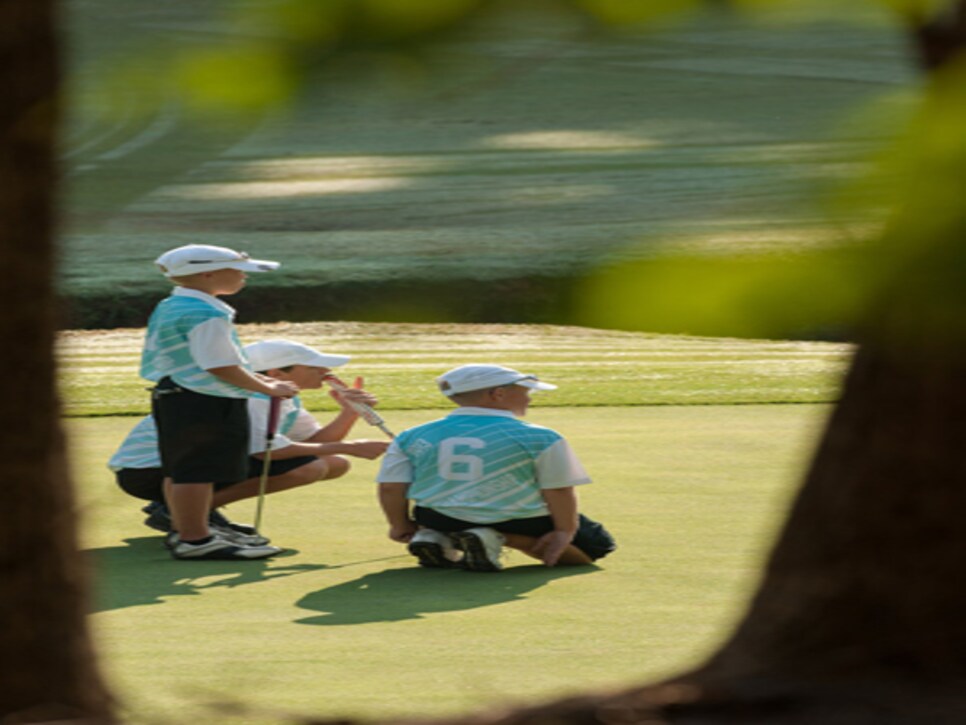 The program aims to mimic the appeal of Little League Baseball and youth soccer leagues by introducing golf to kids 13 and younger in a team setting, including handing out uniforms with jersey numbers. Squads consist of players of all ages and skills, with competitions consisting of nine-hole matches in a two-person scramble format to reinforce the team concept and limit pressure on any one individual player. Coaches can substitute players every three holes so a whole team participates.
Teams compete in regular-season matches with regional championships held in the summer and a national championship scheduled for October at TPC Sugarloaf in Duluth, Ga. For more information or to register, go to PGAJrLeagueGolf.com.
*__Photo: Montana Pritchard/PGA of America