The Loop
PGA Championship winner Jimmy Walker finally resurfaces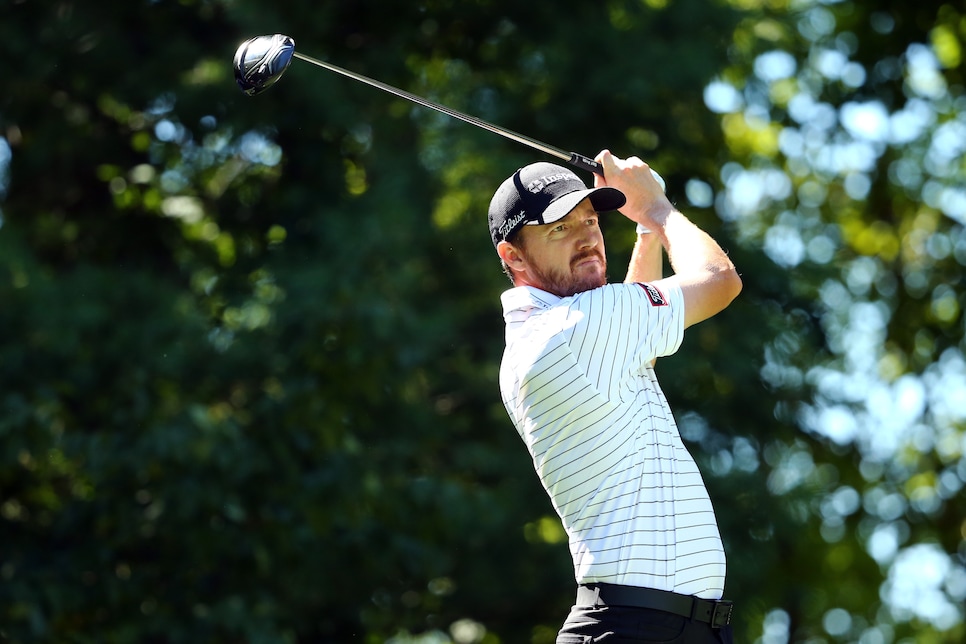 NORTON, Mass. - Remember that guy who won the PGA Championship? Yeah, he finally resurfaced Friday at TPC Boston.
Texan Jimmy Walker, who played brilliantly in late July to hold off world No. 1 Jason Day and capture his first major title at the 97th PGA, opened the Deutsche Bank Championship with a scratchy but satisfying three-under-par 68. Satisfaction came not only from the consecutive birdies he converted to finish his round, but also from a score that affords him a chance to make his first cut since his conquest at Baltusrol Golf Club.
Indeed, he's played like Walker, Texas Stranger, since leaving New Jersey, his game unrecognizable even to himself as he opened with 74s each of the last two starts to get dismissed early from the Wyndham Championship and last week's opening FedEx Cup Playoff event, The Barclays. But the PGA triumph was life-changing and career-defining for the 37-year-old veteran, and he isn't afraid to admit that he has struggled to get used to the idea of being a major winner.
RELATED: A win at Baltusrol has special meaning to Jimmy Walker and caddie Andy Sanders   "It's a feeling that you kind of want to hold onto for a while, but it's back to work, it's back to working hard and getting back into your routine," he said after a wild round that featured six birdies and three bogeys. "Routines are huge. I was out of it for a little bit but that's just part of the deal. I've never dealt with anything like that before and I was a little bit getting adjusted to it, used to it, and even still this week."   Admittedly, he's partly to blame for that, though he did take ill right after leaving Baltusrol. But celebrating was required, and he has watched highlights of his victory several times – not so much to see his play but to relive the hugs from his boys on the final green and enjoying the moment with his wife Erin.   "I got sick pretty much right after the PGA, so didn't get to really rip it up," Walker said. "I've had people say I didn't celebrate enough."
RELATED: The secret weapon behind Jimmy Walker's first major championship   But being ill wasn't the cause of his mini-slide. "I'm going to say that. I probably wasn't as prepared as I needed to be to go play, to be honest," he said. "I made the choices I made and that was it. I'm glad I played where I played. I can't take anything back. I've just kept grinding and kept working."   Friday's round seems to have put him back on track, and just in time for the Ryder Cup, which he wants to win badly, and other fall events, including the World Cup with Rickie Fowler in Australia. "I have a lot of cool stuff to look forward to."   And cool stuff to look back on, too.   "Winning a major, that's what everybody wants to do, and I worked my whole life to do it. And to realize that, it's incredible," he said wistfully. "I've just been kind of trying to just soak up what that felt like. We watched the videos and the clips. It feels like it happens very fast but it was a long day and kept my head in it really well. Jason making eagle on the last hole didn't let me enjoy my walk down 18 as much as I would have liked to, but just tried to just keep soaking that in. There's nothing but good stuff to put in there, to keep thinking about it and draw from and rely on."