The Loop
PGA Championship: Twitter rules over CBS early (even if Tweeters forget it's called 'commercial television')
The third-round telecast of the PGA Championship was for a time a commercial-induced yawn, until leader Matt Jones had the decency to hit his tee shot onto a hospitality structure left of the ninth fairway and the good sense to play it from there, and Jordan Spieth began making a charge.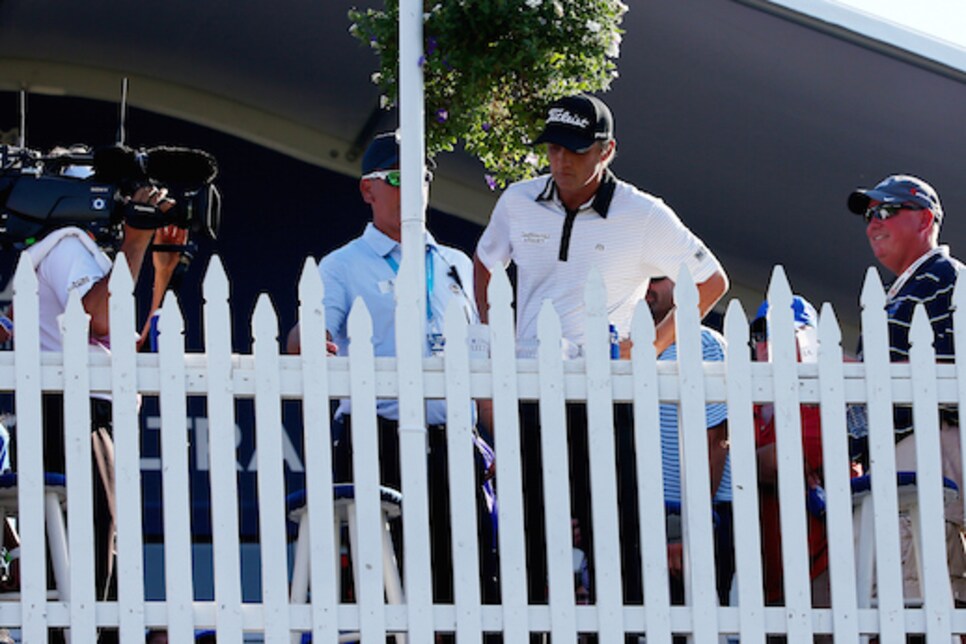 Until then, Twitter was more entertaining, with CBS unfairly bearing the brunt, largely for its commercial interruptions (need we remind that it's a business, not a charity?) and obligatory interview with PGA of America president Derek Sprague.
A bonus was that the leader board early teed it up for Golf Digest's Dan Jenkins, who unabashedly roots for the best story (don't we all?).
There's about 12 guys who have ganged up to try to kill golf today.
— Dan Jenkins (@danjenkinsgd) August 15, 2015 I can't handle the thought of Martin Kaymer winning three majors. If it happens, we need a devaluation. They only count half.
I don't think I've seen 3 or 4 of the guys in the current top ten hit a shot yet. #PGAChampionship
I've always respected how Nantz doesn't pull any punches in his interviews with those PGA types.
— Dan Jenkins (@danjenkinsgd) August 15, 2015 Been waiting more than 3 hours for this Derek Sprague interview. About time, CBS!
— Bob Estes (@BobEstesPGA) August 15, 2015 The PGA Championship ... Growing the game one commercial at a time ...
— Steve DiMeglio (@Steve_DiMeglio) August 15, 2015 Martin Kaymer is inching his way up the leaderboard, he'd be galloping but he'd have to pause for commercials. @PGAChampionship