PGA
PGA Championship 2021: Phil Mickelson is on the verge of doing something that hasn't been done in 55 years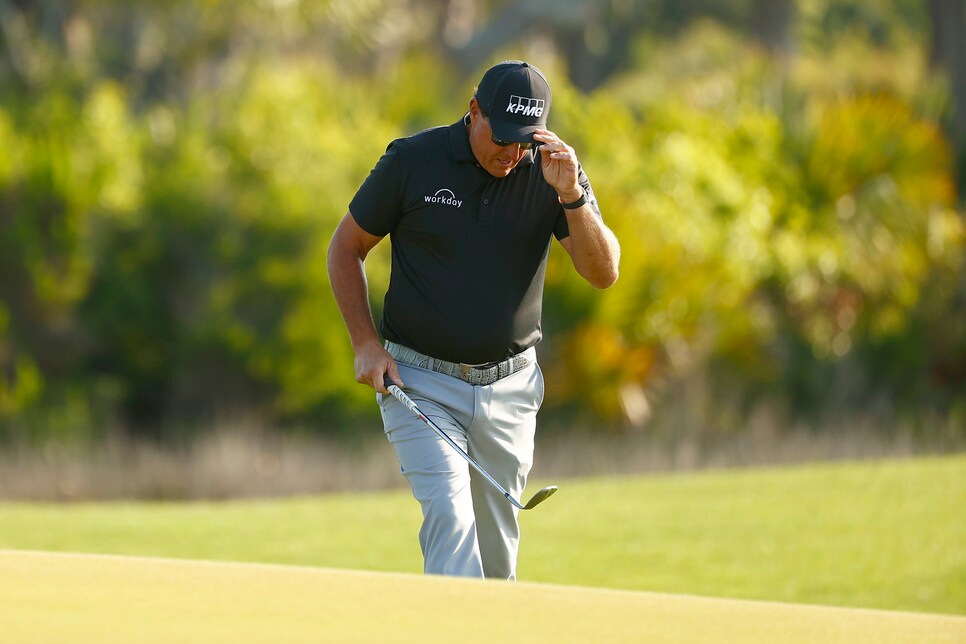 Maddie Meyer/PGA of America
KIAWAH ISLAND, S.C—Phil Mickelson was the last amateur to win a PGA Tour event. That was a long time ago, 30 seasons back to be precise, and it's hard to encapsulate all Mickelson's done in that span in one measly post. But what Mickelson is on the verge of accomplishing at the PGA Championship at least gives nod to that expansive excellence.
Riding a second-nine 31 highlighted by a birdie on his final hole, Mickelson followed up a first-round 70 with a second-round 69 Friday at the Ocean Course. It is a score good enough for a two-shot lead at Kiawah Island as the afternoon wave hits the course.
"I'm having a lot of fun, and to play well, to know I'm playing well heading into the weekend, to be in contention, to have a good opportunity, I'm having a blast," Mickelson said. "I'm excited for the weekend. This has been a lot of fun."
Though plenty of formidable contenders—like Viktor Hovland, Brooks Koepka and Collin Morikawa—can match or surpass Mickelson this evening, should his lead hold, it would be one for the record books.
According to the PGA Tour's communication staff, Mickelson would be the first player 50 years or older to hold or share the 36-hole lead at the PGA in 55 years.
For those of you scoring at home, it's only happened one other time since the PGA moved away from match-play format in 1958. That honor belongs to Sam Snead, who at 54 held the lead going into Saturday at the 1966 PGA Championship at Firestone. Alas, Snead faltered on the weekend with a 75 and 73, ultimately finishing seven strokes behind Al Geiberger for the Wanamaker.