Major moment
PGA Championship 2021: The best quote from Kiawah came from a club pro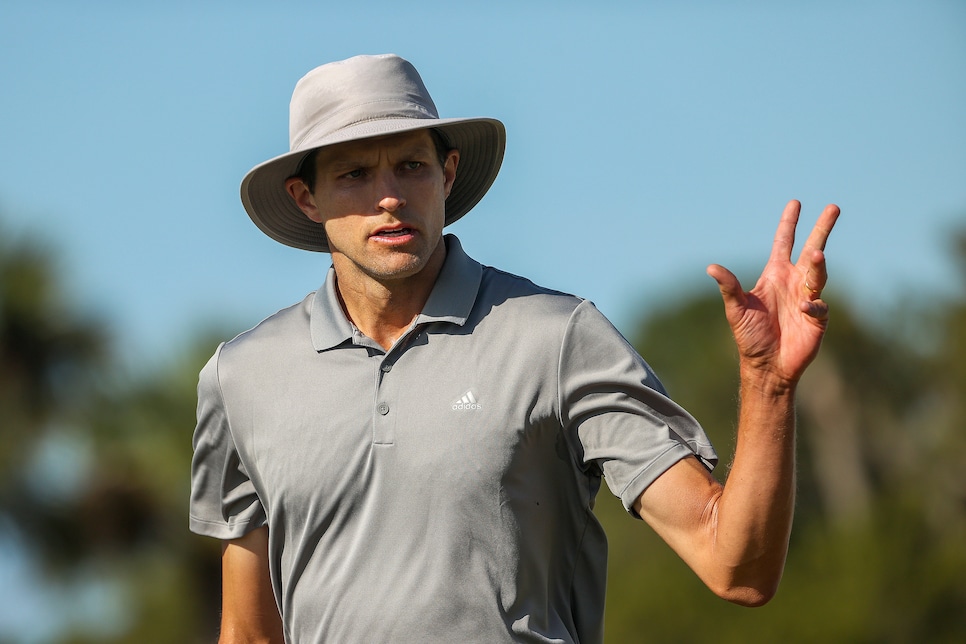 KIAWAH ISLAND, S.C — When it comes to player interviews, we—fans, media, even golfers themselves—tend to gravitate towards the dramatic. A wisecrack or friendly jab can go viral; a knock on a competitor or course or governing body can produce commentary and articles and TV segments. Which is fine, but sometimes the focus on the sensational makes us lose sight of what really matters. Making this quote from Brad Marek all the more meaningful.
Marek is a club professional competing at the PGA Championship. Club pros are a bit of a thorny subject when it comes to this tournament, as some critics believe they are in over their heads and are taking spots away from more deserving players. That observation cannot be said of Marek, a 37-year-old former mini-tour player turned PGA professional whose 73-73 was not only good enough to make the weekend, but a score that beat the top four players in the world (Dustin Johnson, Justin Thomas, Jon Rahm and Xander Schauffele) along with the likes of Rory McIlroy and Jordan Spieth. If that wasn't good enough, Marek achieved a bit of celebrity when his peculiar range warm-up was caught on cameras. In short, a pretty darn good two-day stretch for a "shirt folder."
So standing on top of the world, it would have been easy for Marek to bask in the moment on Friday night as he secured a Saturday tee time. But he went a different route, producing the best quote of the week at Kiawah Island, one that makes Marek easy to root for this weekend. When asked what will stand out about his experience at Ocean Course, Marek talked not of his play, but of gratitude.
"Really, really cool to have probably 20 people here following me. That's incredible," said Marek, who lives in Berkeley, Calif., and teaches at Corsica Park in Alameda. "It's not easy to get to Kiawah. People from across the country. That just means so much to me that they would come out and support me, and a bunch of friends and family back home watching, cheering on. Glad I could play well and give them something to watch and root for."
That thankfulness and appreciation are sentiments hard to come by, not just in professional golf but professional sports. Marek also used the platform to show his kind are not just ceremonial figures at this event.
"Yeah, I think any time one of us can make the cut, I think it's really good for … I think there used to be 25 spots in this and it got reduced to 20," said Marek, who was one of two club pros to get to the weekend, "so I feel like any time a couple of us can make the cut and represent the PGA well, I think that bodes well for the organization as a whole and just kind of shows the type of players that are at the top level of the PGA of America."
At two over, Marek likely won't contend with the likes of Phil Mickelson, Louis Oosthuizen or Brooks Koepka for the Wanamaker. That is besides the point. Marek is getting his time in the sun at Kiawah Island, and making the most of it.