Voices
PGA Championship 2022: Which contenders need a major win at Southern Hills the most?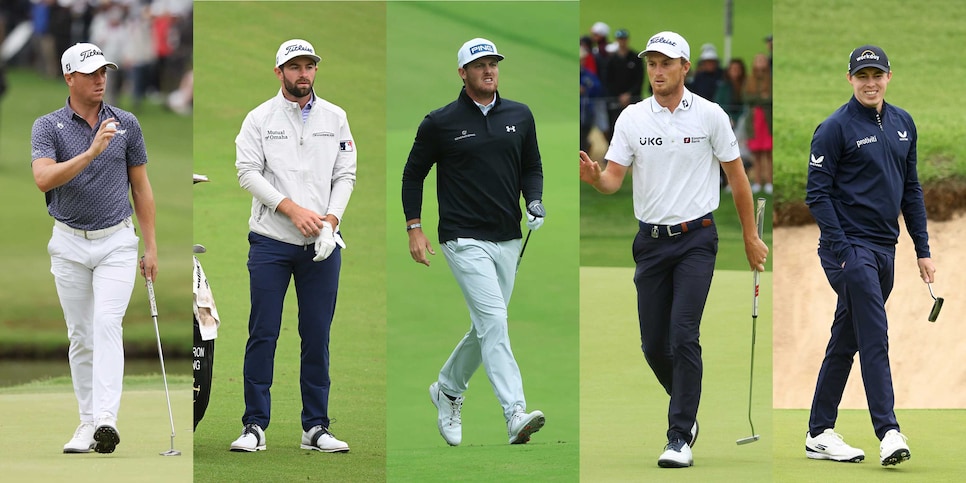 TULSA — If you're an optimistic soul, you could talk yourself into believing that 16 golfers still have a shot to win the PGA Championship. That encompasses everyone with a score under par, and—bear with our logic—if Mito Pereira tanks, the winning score could be as low as eight under. (Could be worse, but conditions look favorable.) That means if anyone at one under shoots 63, they could reach the mark. Wishful thinking? Yes. Impossible? No.
With that in mind, let's take a look at those 16 golfers, and separate them into tiers based on how much they "need" to win this thing. What do we mean by "need"? We're talking about legacy, narratives, place on the current leaderboard and what, at this stage in their careers, each player would be expected to accomplish. Let's begin with the least need, and work our way to the most.
The "I did not expect to be here, and I absolutely don't need or deserve this" tier
Lucas Herbert, Davis Riley
The "I've been through some crap, and it's ridiculously cool that I'm this close, and I don't need to win" tier
Kirk's struggles with alcoholism, and his second act on the PGA Tour, amount to one of the great human interest stories in golf in the last decade. He's already achieved a great victory—and continues to do so every time he plays. A major would be a heck of a way to punctuate that story, but no, he does need it. Not even a little.
The "I'm old, I've had a brilliant career, and frankly this would be just greedy, and yet, think of the redemption!" tier
Cink, who celebrated his 49th birthday on Saturday, famously missed a short putt that, unknown to him, would have put him in a playoff when the U.S. Open was at Southern Hills in 2001. Does he need this? Absolutely not. Does he deserve it, career-wise? Debatable, but I lean "probably not." Would it be a cool tale of history coming around after two decades to dole out a little forgiveness? Yes, yes, yes. (But at two under, it's probably not happening.)
The "I'm far down the leaderboard, and I can live without it" tier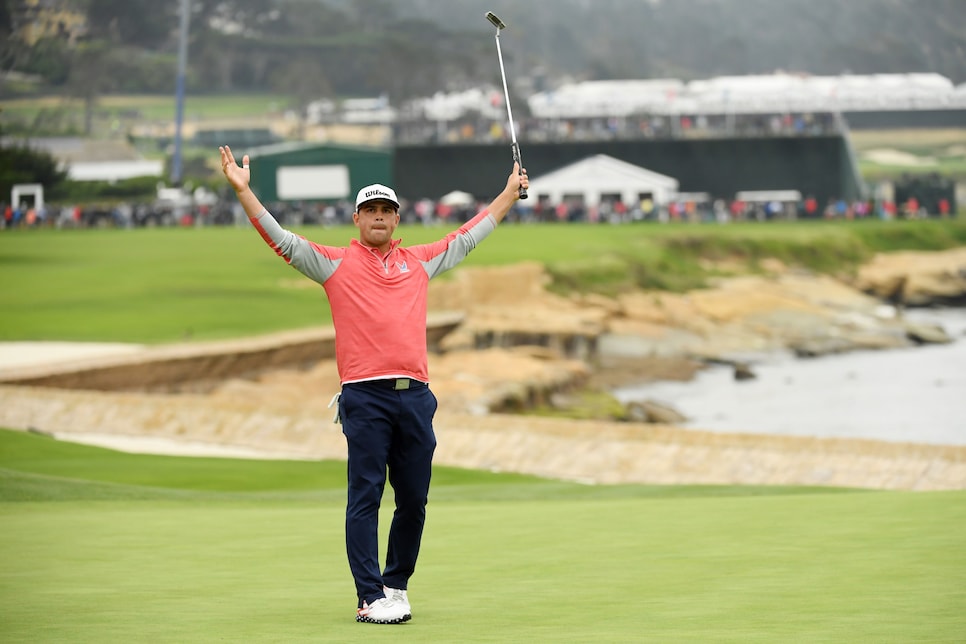 Dude won the U.S. Open when nobody expected it. He's just fine. Give him another PGA Tour win at some point in his career, and he'll call it a satisfying career.
The "I've won my major(s), but what a career capstone this would be, even if it feels incredibly unlikely" tier
Bubba Watson, Webb Simpson
Bubba's got his two Masters, Webb's got his U.S. Open, and both are elite professionals with great careers. In no sense do they need this. But let's be real: legacy-wise, it would transform them. Bubba has been shockingly mediocre in majors outside of his two wins at the Masters, and that's contributed to a sense that he's somewhat of a one-trick Augusta pony; a win at age 43 at a PGA Championship turns that narrative on its head. Simpson has won just enough on tour, including a Players, that it feels like he should have maybe one more major win than his 2012 U.S. Open. Again, actually achieving that would redefine how we see him.
The "I'm far down the leaderboard, but I'm a proven tour winner and winning a major would be totally deserved" tier
The fact that they're sitting at one under, eight shots off the lead, puts a damper on expectations, but through very different paths, both of these guys have proved their merits under the gun. Burns was more of a known thoroughbred, while Homa was a Twitter star who suddenly became a regular winner on Tour, and the concept of either one of them winning a major isn't remotely strange. "Deserve" would be too strong, but they're both top 30 players who have a nose for the winner's circle. If they were just a little closer, we'd be having a more urgent discussion: Is this their time?
The "Two years ago, you had never heard of me, but now I'm legit as can be and have a serious shot" tier
OK, let's put things in context: He's only ever won the Barbasol Championship on the PGA Tour. But a quick glance at Power's OWGR page shows that ever since, he's been knocking on the door with regularity, posting top-five after top-five and proving his legitimacy. He doesn't need it, at three under he probably shouldn't expect it, but we're not dealing with Shaun Micheel here; Power would be a surprise winner, but not a fluke.
The "This would be very early for a major, but I'm clearly talented enough and I'm so close to the lead I can taste it" tier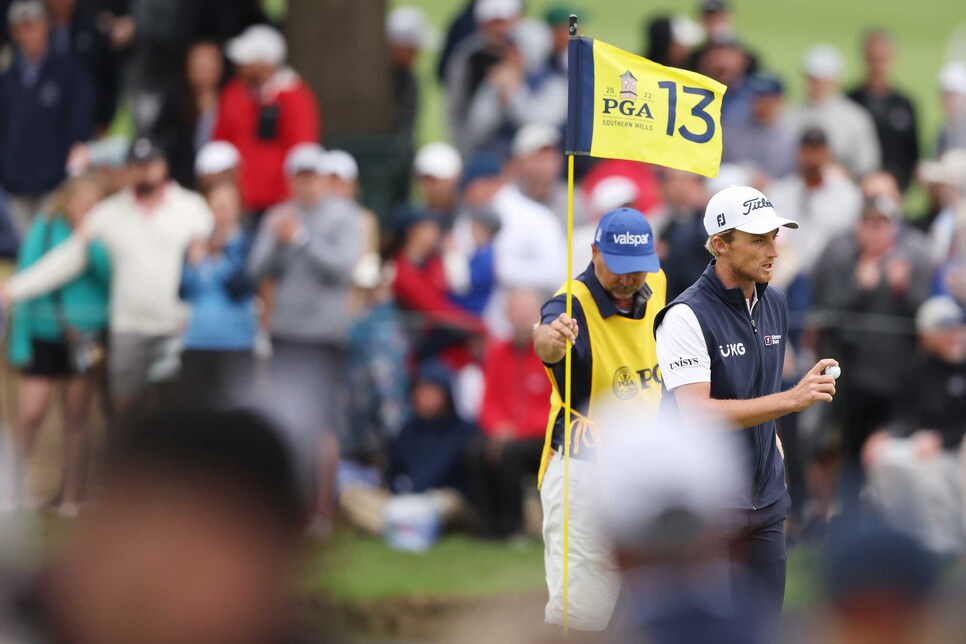 Will Zalatoris, Cameron Young
We expect massive feats from these two, eventually, and while it may not seem like their time has come—particularly for Zalatoris, who looked quite shaky on Saturday when starting with a lead—the fact is that they're both within four shots of Pereira, with only Fitzpatrick in between them. Young or not, the great ones seize the chances that come, and this is a real, honest-to-goodness chance for both. They don't exactly need it, but man, it's there for the taking, and the future could be here faster than we think.
The "All of the above, except I've actually won before" tier
Ancer's big PGA Tour win, at last summer's WGC-FedEx St. Jude Invitational, came when the two leaders, Harris English and Bryson DeChambeau, collapsed under the gun. Ancer sits at four under, the optimism he showed that day, if applied at Southern Hills, could result in the same exact result: a win stolen out from under the leader's noses.
The "I'm 27, I've never won on the PGA Tour, and suddenly I'm leading by three, I'm not sure how many chances I'll get at this, and losing now would be extremely heartbreaking" tier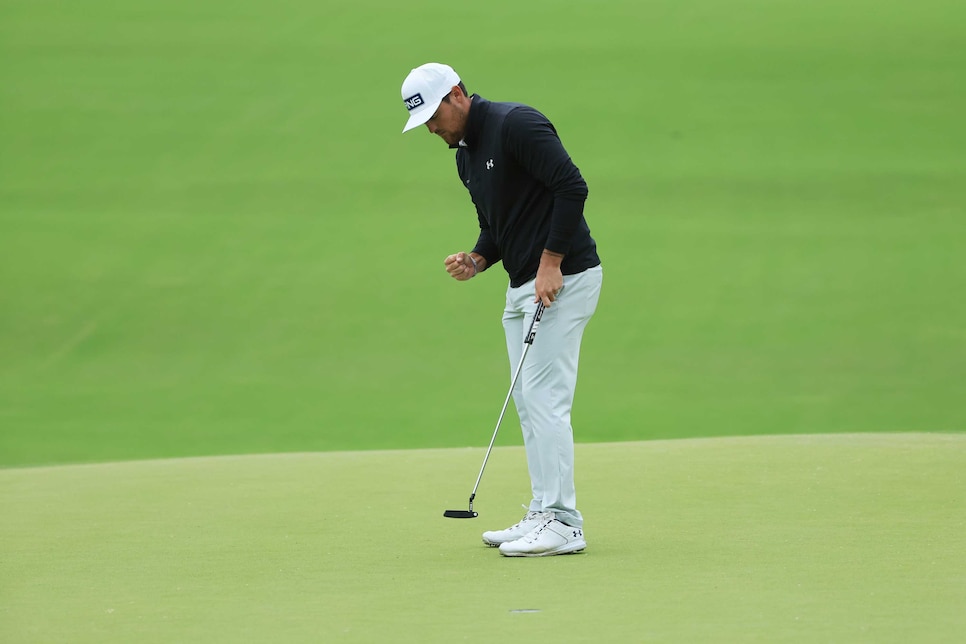 Let's be honest: You, me, and everyone we know will not hold it against Mito Pereira if he loses. Losing a three-shot lead isn't a choke, and unless he shoots 85 and throws his entire bag of clubs into the water, there's a way to lose with dignity here. But you know who might hold it against Mito Pereira if he doesn't win? Mito Pereira. He may not be high-profile by our standards, but the guy is a professional golfer with a lot of pride, and based on how resilient he looked on the back nine Saturday, he'll expect to win. It'll be easy for the American golf world to forget him if he fades, but a loss tomorrow would be devastating for Pereira. There are a lot of different ways to define "need."
The "Everyone thinks I'm soft, but I'm insanely talented, hot as can be and this is exactly what I need" tier
That probably feels like a harsh description for a guy who has won seven times on the European Tour and clearly has game for days. But in the American spotlight, he's mostly known for having just a single top-10 in 27 majors, and an 0-5-0 record in the Ryder Cup. He looked anything but soft in making a late run on Saturday to finish T-2, and Sunday is his chance to prove his mettle on the world's biggest stage.
The "Bloom has come off the rose, and boy, do I need another major" tier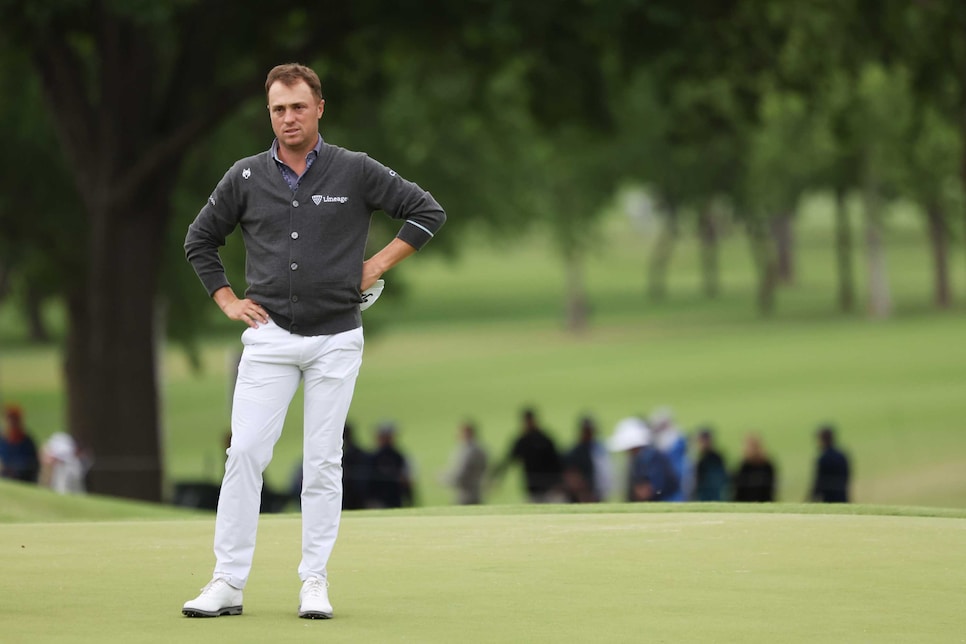 Maddie Meyer/PGA of America
Thomas' weak showing on Saturday will be overshadowed by the disappointing two-day fade of Rory McIlroy, who went from first round leader to not even making this list, but there's a similar dynamic at play. Thomas is a chest-thumper, unlike Rory, but the similarity is that he's a once-dominant star (and a great performer in team competitions) who now looks surprisingly weak under pressure at majors. Even contending is a bit of an anomaly for Thomas, who has just four top-10s in 15 major tries since his 2017 PGA Championship wins, and even those didn't feel like great chances to win. Fair or not, a lot is expected of Thomas, which means he has something to prove. Saturday followed his recent script, and it's a script he needs to reverse.