JOYOUS JORDAN
PGA Championship 2022: The joy is back for Jordan Spieth as he seeks final piece of the career Grand Slam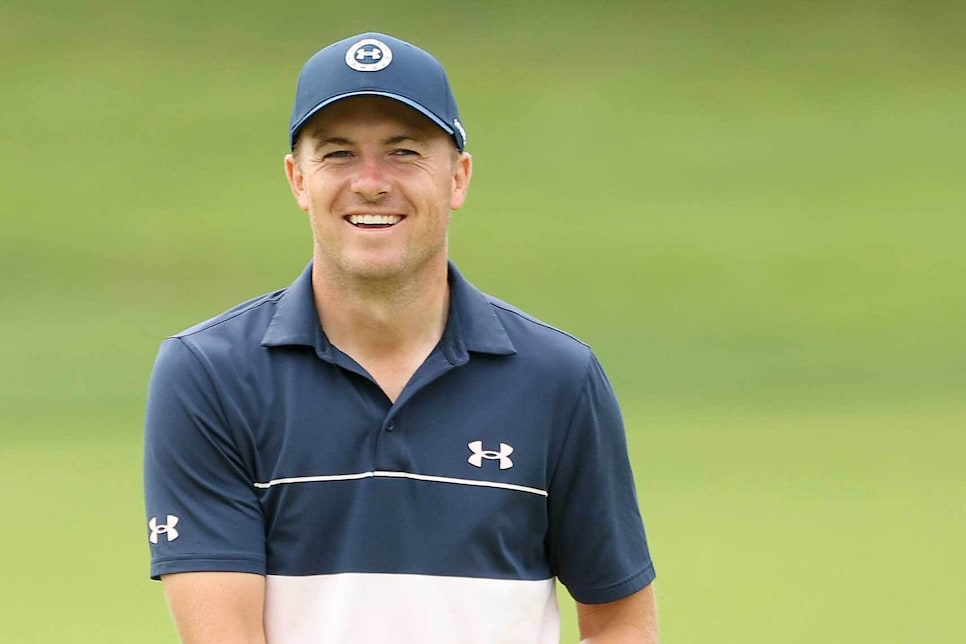 Maddie Meyer/PGA of America
TULSA — Jordan Spieth called the missed cut at the Masters "annoying." His options from the person asking were "annoying" or "motivating," and he didn't hesitate. In his memory, he had barely missed a shot on that "bizarre" Friday when he shot 76, but various pieces of bad luck—rogue gusts of wind, mud balls—waylaid him at the critical moments. It was doubly annoying, he said, because there was so much opportunity on the weekend even for those who barely made the cut. But it's hard to deny that there was some alchemy at work, because that annoyance gave way to his best two-tournament stretch in recent memory—a win in Hilton Head, followed by a second-place finish at the AT&T Byron Nelson.
And now the show comes to Southern Hills, where Spieth has his sixth chance to capture a PGA Championship and win the career Grand Slam. He doesn't shy from the magnitude, either.
"I don't think I talk about it much with other people," he said. "But it's certainly...an elephant in the room for me. It's a goal of mine. If you just told me I was going to win one tournament the rest of my life, I'd say I want to win this one."
The fact that he has one of his best chances ever—he finished T-3 in 2019—is partly because he's managed to repair his game from the long slumps that dogged him in recent years, and partly because he's started to find the childlike joy in his game. In terms of what came first, it's a little bit of a chicken-or-the-egg situation.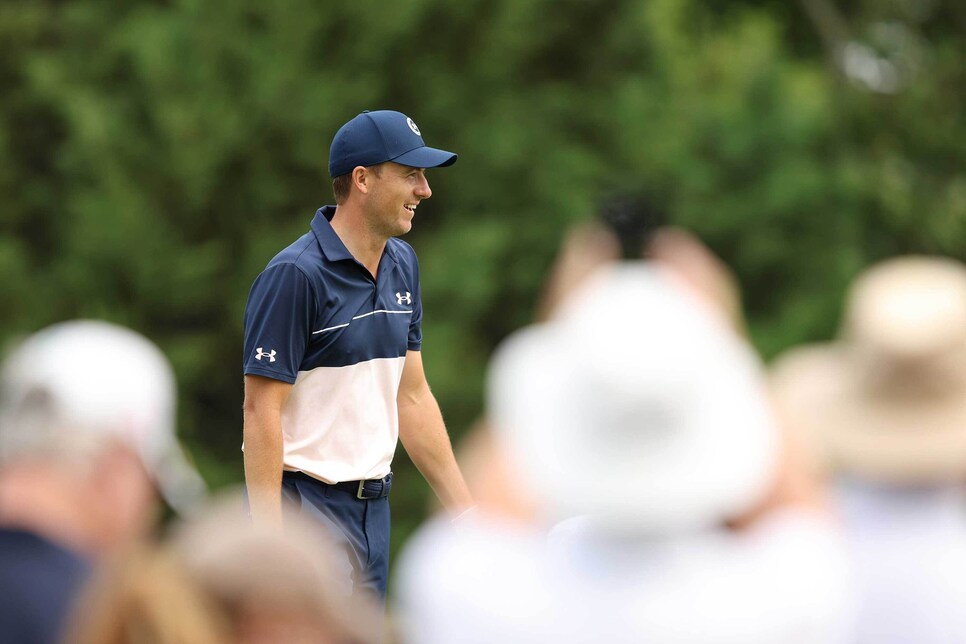 "It's hard to fake it until you make it in this game," he said. "If things are really off, you can come in with a positive attitude but it's not necessarily going to yield any better scores until you fix things that are wrong. I think more recently, I've been trying to really have some fun more, and [caddie] Michael [Grelller] does a good job...if I wake up tomorrow a little on the wrong side of the bed, as we all do, he'll try and talk to me about something other than golf."
The most fun, of course, is when he's in contention, and despite the fact that his bearing is almost neurotic on the course, and hyper-analytical at the very least, there's a wellspring of happiness when the action is heavy.
"It may not look like on my face that I'm sitting there in such joy, but that's what I love to do," Spieth said. "I love the grind. I love the frustrations. I love the drivable par 4. I need to step up and hit this cut right onto this green, like last week on Sunday on 14. And I hit that shot, and I'm just pumped up over there. I may not be smiling and pointing at the camera … but inside I'm sitting there going, 'that was really fun, that was really cool.'"
Spieth, 28, has some experience at Southern Hills, having played the U.S. Amateur here in 2009, where he fell short of reaching match play as a 16-year-old. He came again last week with Justin Thomas for a scouting trip, and that allowed him to take it easy in the lead-up to this week, only playing nine holes each on Tuesday and Wednesday. That was especially critical after he nearly won the Byron Nelson—he knows too well how contending drains the energy, but the early knowledge allowed him to relax in the early part of the week.
Spieth could also benefit from some native familiarity—this isn't Texas, but it's close enough. He grew up playing on grainy Bermuda, without much rough around the greens, and he's ready to grind on a course that he clearly respects; according to him, par would be a great score if the wind blows, which current forecasts indicate it will, particularly on Thursday and Friday.
Not that Spieth's galleries are ever small, but he'll have to contend with the biggest crowds on the course the first two rounds, when he's paired with Rory McIlroy and Tiger Woods. Spieth said all the right things, about their pace of play, and how lucky he feels to be in that kind of group, but the mask slipped slightly when he spoke of the challenges.
"There's just extra noise," he said. "It has nothing to do with the two guys I'm playing with. It's everything that surrounds it. You've got to wait longer for the crosswalks. When Tiger finishes out on a hole there's going to be people leaving. You just know it's going to happen, and honestly if there's enough of it, it doesn't bother you."
He was also asked the inevitable questions about Phil Mickelson's absence—"it's really unfortunate that as the defending champion he's not here"—and LIV Golf—"the Saudi league or the LIV league, everybody can do what they want to do. No players are standing in any players' way. If they want to go, go. I love where I'm at."
More than anything, though, he gave off the aura of somebody who is rounding physically and psychologically into his previous greatness. The grinding work has begun to pay off, and now he's eyeing a return to the very top of the game. There would be no better place to start than Southern Hills, but a pair of quotes late in his press conference made it clear that even if he fails to complete the task in Oklahoma, he has the resilient mindset he needs. First, he showed a keen awareness that he's playing the long game.
"I think looking at it long-term," he said, "thinking, man, if I'm healthy, I'd look to have 20 chances at it, and maybe 1 out of 20 … I normally get better odds than that."
And finally, he sounded almost zen about the game itself, saying, "When golf is boring it's really fun for me professionally."
It's as though you could place him anywhere on the globe, and as long as he could find a golf course, he'd find contentment too.
MORE PGA CHAMPIONSHIP COVERAGE FROM GOLF DIGEST