Grinding it out
PGA Championship 2021: Viktor Hovland's up and down from a mile away is one of the most remarkable pars you'll see at Kiawah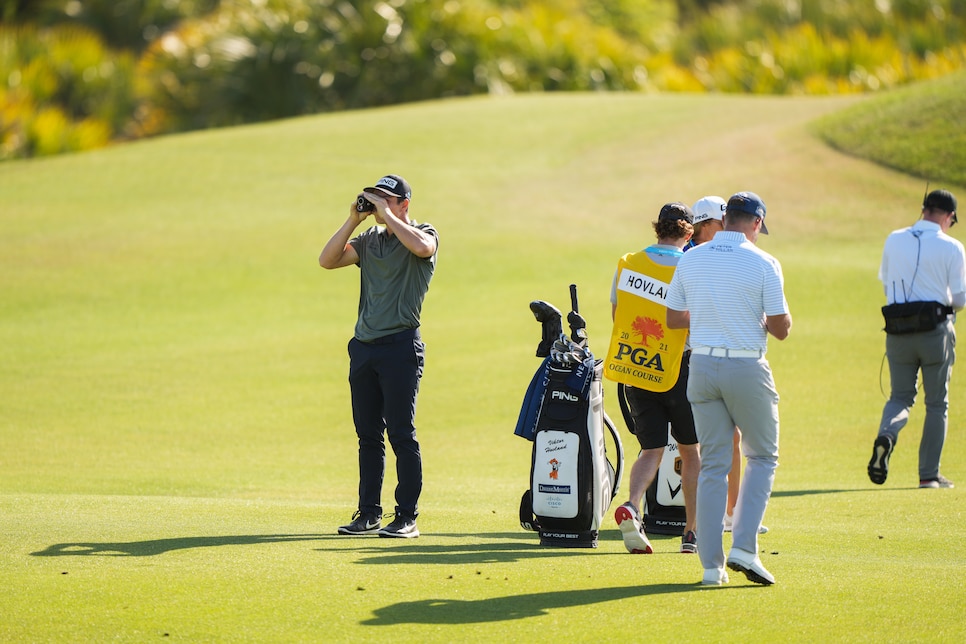 Darren Carroll/PGA of America
The Ocean Course at Kiawah Island is showing its teeth on Friday afternoon. The winds are gusting nearly 30 miles per hour, and, well, players are struggling in a big way. (Look no further than Cameron Tringale's card ... if you have the stomach.)
Viktor Hovland teed off just a couple behind Phil Mickelson's lead, and he has had an adventure early in his second round. After a birdie at the first, the young Norweigan was staring a big number down at the par-5 second hole, which is playing incredibly tough into a stiff wind.
You have to look at the ShotLink data to appreciate just how good his par was on the second hole (courtesy to No Laying Up for first noticing).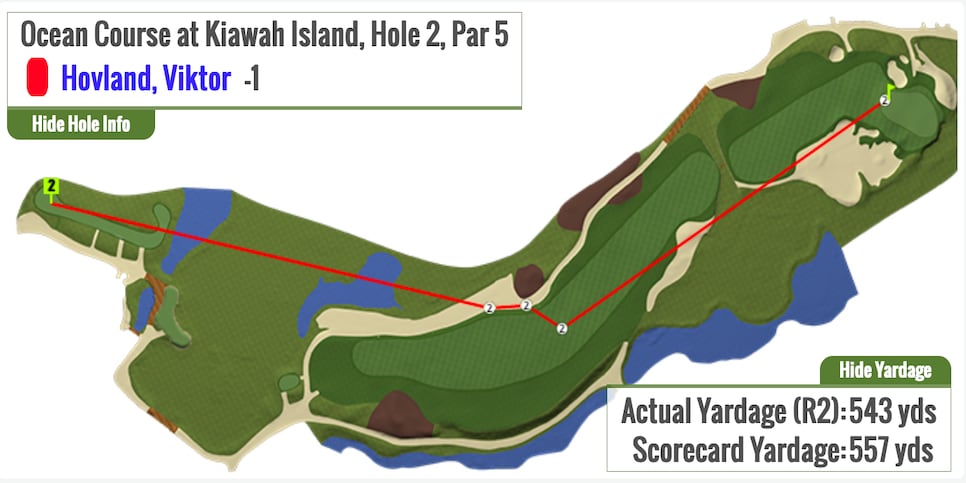 As you can see above, he hit his tee shot into a waste bunker, duffed his second shot then had to just chip out into the fairway ... and had nearly 230 yards into a stiff 25 mph wind for his fourth. No big deal . . .
First, to hit the green from 228 yards out—over the massive green that guards the putting surface—and into the wind was incredible. But to knock it to within six feet? That's just so impressive it was worth highlighting here.
Of course, Hovland has proceeded to struggle over the next couple of holes as he attempts to keep his round under par. But this hole, if studied by anyone else playing the second hole in these type of conditions, is the type of stuff that separates the elite from the mediocre.