News
PGA Championship 2021: The Ocean Course might be too long and difficult for most club pros, but not Peter Ballo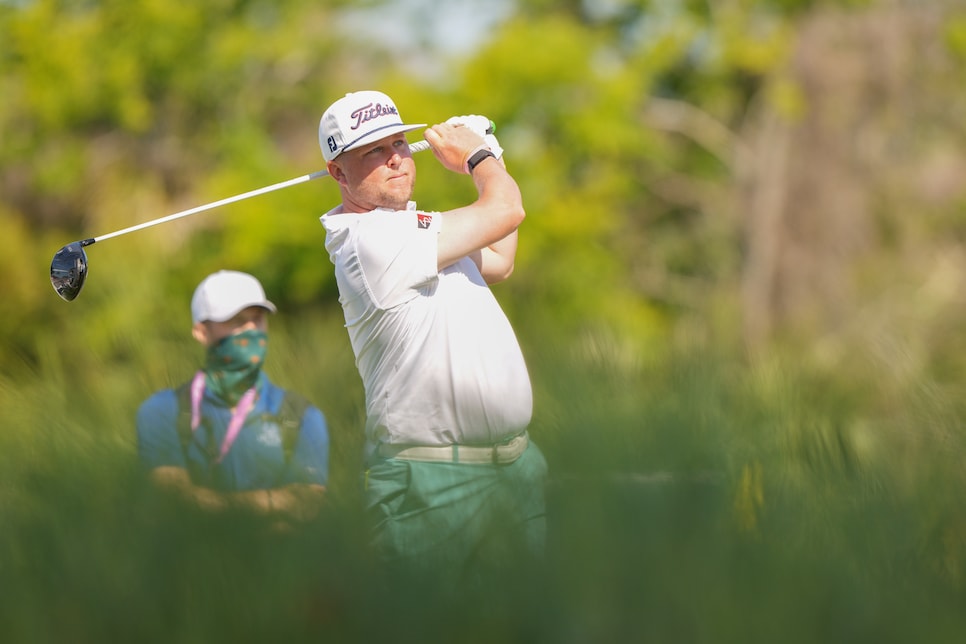 Darren Carroll/PGA of America
You should root for this longshot club pro—and take his short-game advice.
Betting odds don't tell the entire story at major championships—especially at the PGA. The field includes 20 club professionals who earned their way in through the PGA Professional Championship last month. Twist their arms and they'll all say that making it to the weekend would be a victory. But if you're determined to take a flier on one of the 2,000-to-1 longshots and want a feel-good story to support the decision, it's tough to beat Peter Ballo's.
The 29-year-old assistant pro from Stamford, Conn., is the definition of a range rat. His father, Mike Ballo Sr., was the 40-year head pro at Woodway Country Club in Darien and played in three PGAs and three U.S. Opens. His mother, Page, had Beth Daniel and Betsy King as college teammates at Furman and was a PGA pro herself. Ballo's brother, Mike Jr., is also an assistant pro, at Westchester Country Club—which makes the PGA Championship the Holy Grail of the entire Ballo family. "Every kid dreams of making it to the U.S. Open," says Ballo, who is based at Silvermine Golf Club in Norwalk. "Don't get me wrong ... I'd love to do that, too, but the PGA is at the top. This is a dream come true for me."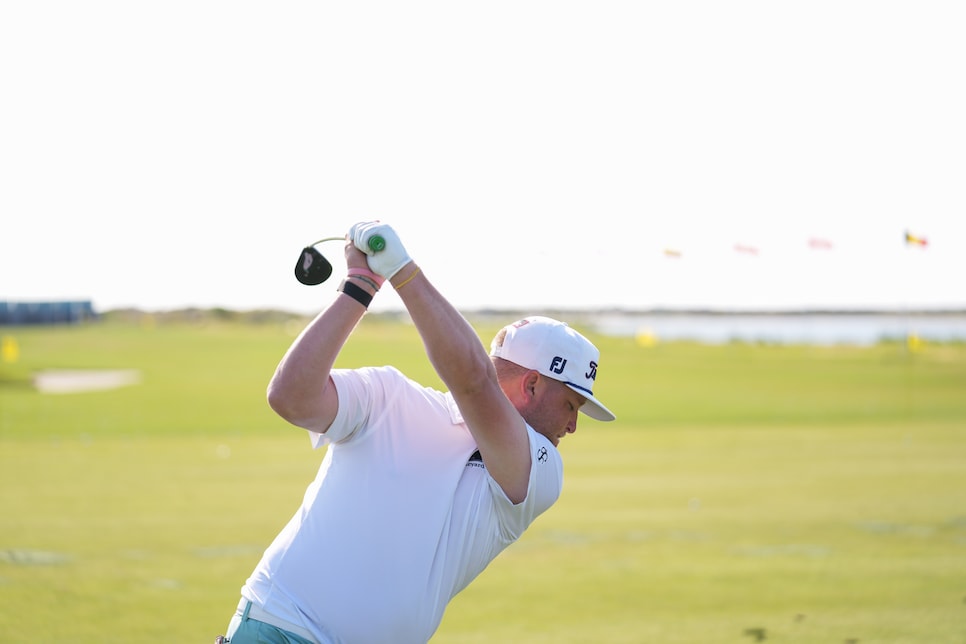 Peter Ballo warms up at the range at Kiawah on Tuesday.
Darren Carroll/PGA of America
The week at Kiawah is the apex of a stretch where Ballo finished tied for eighth at the Club Professional Championship in Florida to punch his PGA ticket, came back up to Connecticut and won six matches in four days to take the Westchester PGA Championship, then traveled back down to South Carolina to experience his dream week—complete with his brother on the bag. "It's been nothing short of spectacular," says Ballo. "I'm almost speechless."
The Ballos paired up with Mike Jr.'s college teammate Keegan Bradley and Cameron Tringale for a practice round Monday, then went out with Max Homa, Chez Reavie and Charley Hoffman on Tuesday. The mission? Catch a breath and plot the lowest risk path around a 7,900-yard ballpark that punishes inaccuracy off the tee. "I can keep up with these guys off the tee, but you have to keep it in play and hit greens. You can't be playing from the waste areas here," says Ballo. "With the players you see around you, you also have to remind yourself to play your own game instead of getting caught up in what they do. That's actually great advice no matter where you're playing. You have to be you, not your playing partner. I'm a feel player, and I'm comfortable hitting lots of low shots around the green with a pitching wedge. I have to be OK with that even if another player is using a 60-degree and playing a high shot."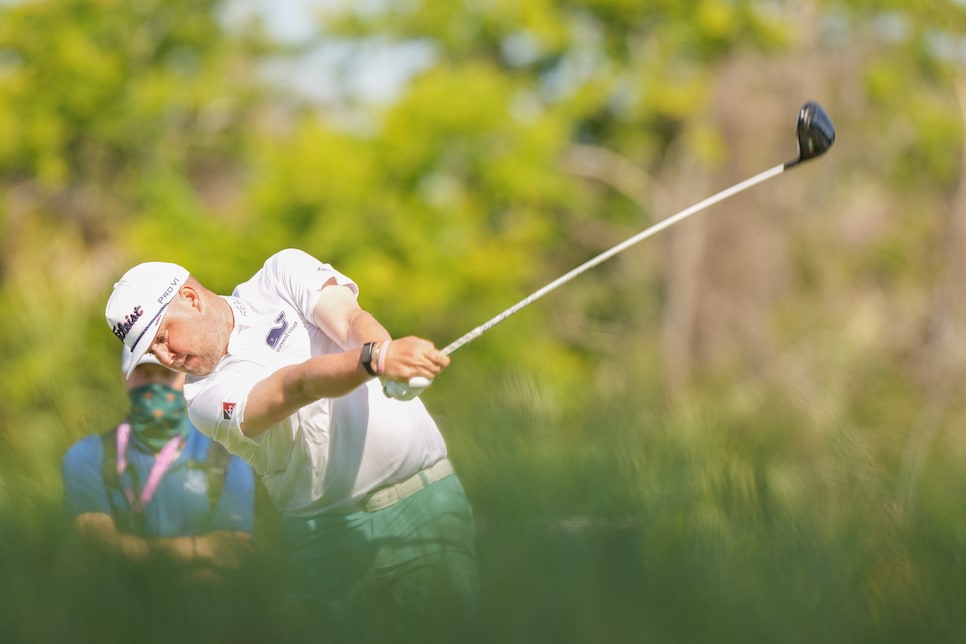 Darren Carroll/PGA of America
The other secret that travels from Kiawah to your course this weekend? Instead of cycling through an entire menu of potential shots, narrow your choices and reduce your decision-making responsibilities when you're under pressure. "Pick the two potential shots you could play in a situation, and go with the one that has the least potential for error," says Ballo. "Even the best players in the world struggle when they get stuck between a lot of choices and aren't committed to the one they hit."