Tour Talk
PGA Championship 2021: Kevin Kisner's Ocean Course take tells you all you need to know about how hard it is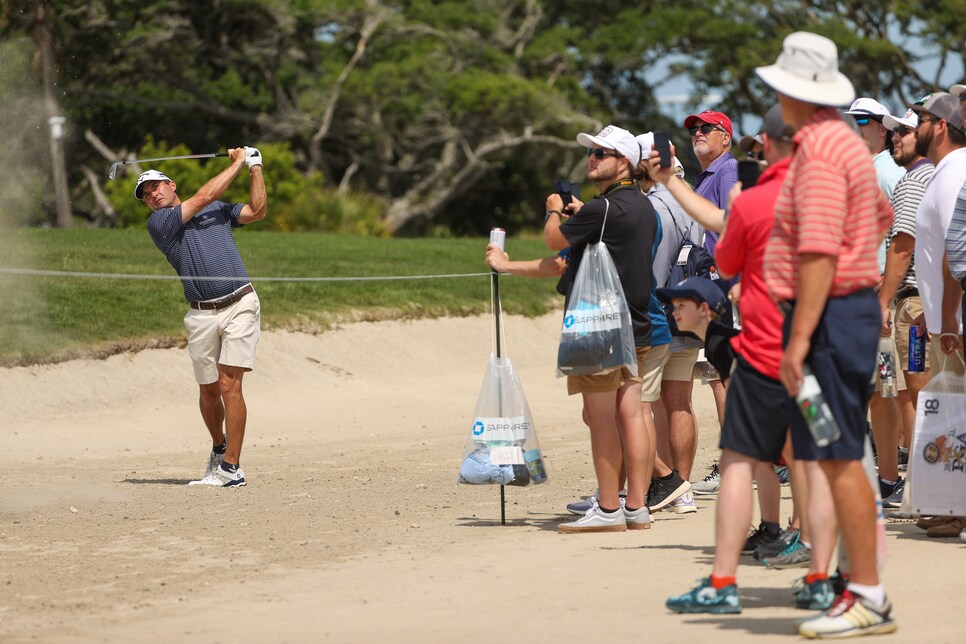 Golf fans this week have heard—and will continue to hear—a lot about how difficult Kiawah's Ocean Course is. And for good reason.
Tipped out, it will be the longest test in major championship history. There's always a stiff breeze blowing off the Atlantic Ocean that wreaks havoc. And there are those horror stories from the 1991 Ryder Cup. You know, the event that was such a battle it was called the WAR BY THE SHORE.
But you could have gathered all you need to know about how hard this Pete Dye design is from Kevin Kisner's pre-PGA Championship presser on Tuesday. Despite growing up a couple hours from one of the most famous and highly rated golf courses in the country, it turns out the South Carolina native has rarely teed it up there.
"I wouldn't say the Ocean Course is one that you venture to for fun," Kisner said. "I come down here for vacation with my family. I think I've played it one other time with my wife's side of the family, her dad and my brother-in-law on that side. They wanted to come and play and see how difficult it really was, so we came out here and laughed at them one afternoon."
In other words, the golfer famous for saying, "This ain't no hobby" only plays the Ocean Course when he's on a business trip like this week. And since he didn't qualify for the 2012 PGA Championship, he's got a lot less local knowledge than many would have imagined.
"I don't play much golf when I come to Kiawah," Kisner added. "Rather be there by 14 tee at the beach club hanging out than standing on the 14th tee."
Well, he's got less local knowledge about the golf in these parts, that is.