Style
PGA Championship 2021: Bryson DeChambeau has set a new standard for ridiculous golf shirts
Jordan Spieth's hideous golf shirt was the talk of the early week at the 2021 PGA Championship. But once the tournament started, Bryson DeChambeau had a simple response: Hold my beer.
That's because in Thursday's opening round at Kiawah's Ocean Course, DeChambeau set a new standard for ridiculous golf shirts with a polo that could be described as a work of modern art. An awful work of modern art.
Have a look at this bad boy that features dumb bells (Bryson loves to work out!), various math symbols (Bryson loves math!), and the Force = Mass x Acceleration equation (Bryson loves physics!):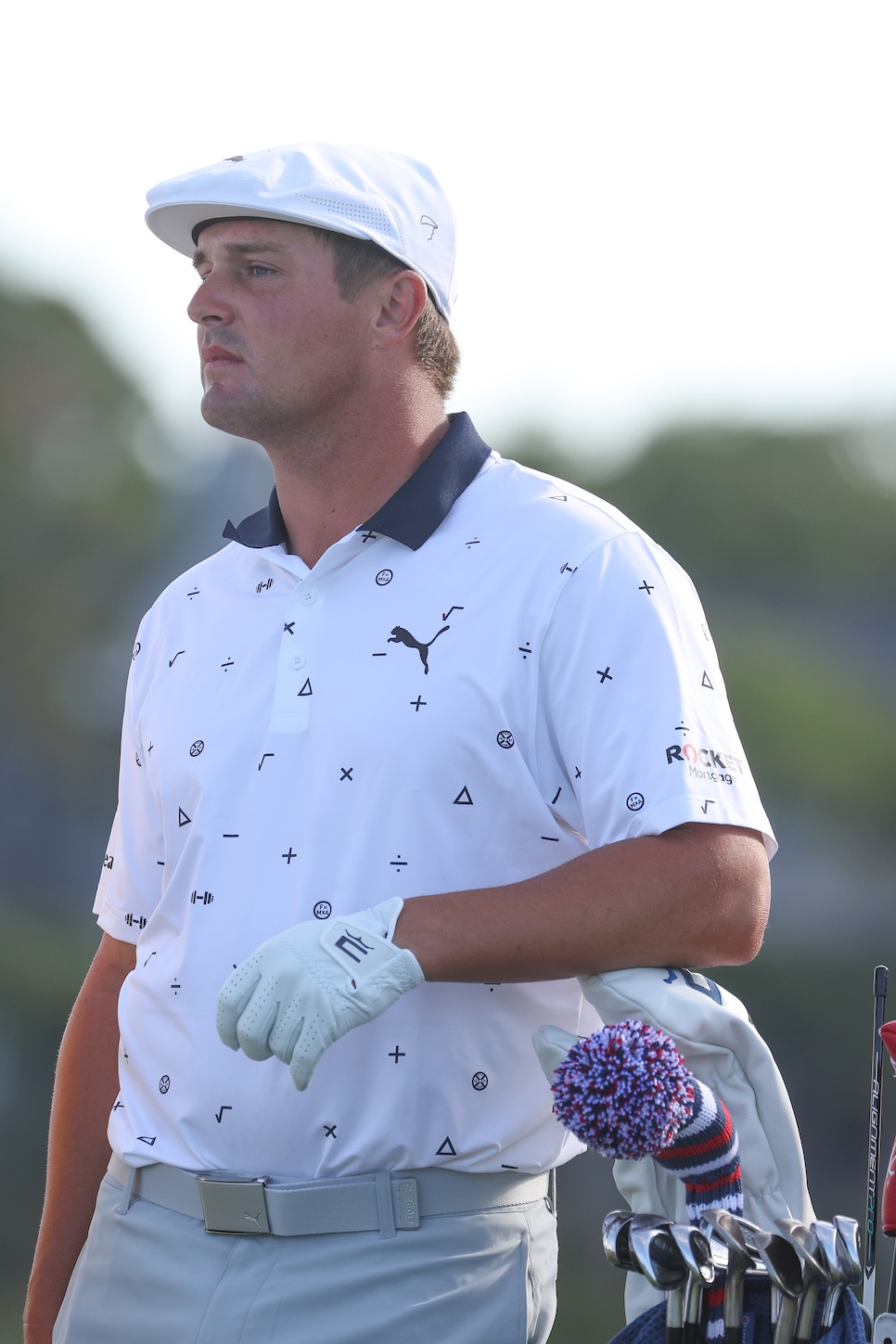 Wow. Just wow. Zoom in to get the full effect. Or, actually, don't zoom in. You get the point.
We've seen similar shirts from Bryson before, but this one takes the cake. Or, rather, the science fair prize. If Bryson loved cake, that probably would have been reflected on there.
It should also be noted, though, that Bryson won the last time he wore a shirt with math equations on it so this is probably a particularly calculated move from him. Just hand him the Wanamaker Trophy—and a different shirt—already.