Rules
PGA Championship 2021: Tour pro makes a 10 after hitting a wrong ball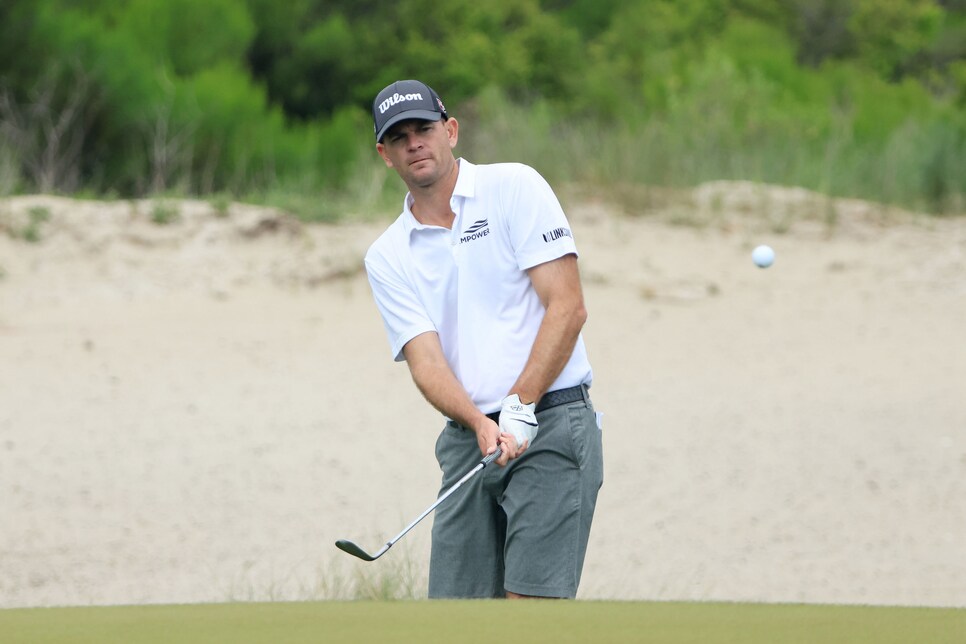 Brendan Steele incurred a rare wrong-ball penalty during Saturday's third round at the Ocean Course.
Sam Greenwood
Playing in a major is generally a memorable experience. But Saturday's third round at the PGA Championship will be memorable for Brendan Steele for extenuating circumstances.
Steele signed for a five-over 77, a scorecard that included five birdies, three bogeys, a double bogey and a quintuple-bogey 10. And it was that 10 on the par-5 16th that will be the unfortunately memorable part, thanks to a wrong-ball penalty Steele suffered on the hole.

PGA of America's shot-tracker shows that Steele's drive on the 16th went way right off the tee. He would hack his second shot out of some junk some 76 yards, leaving him 270 yards from the fairway. His third shot then sailed left of the green, once again into long grass. According to PGA of America officials, Steele searched for his ball for 2 minutes and 50 seconds before "finding" it. He then proceeded to hit his fourth shot over the green, then a fifth shot on to the green. But when he went to mark it, he noticed that it wasn't actually his ball, mistakenly hitting the wrong ball with that fourth shot.
Here then is when rules officials make their money. So, when Steele played his fourth shot over the green, he broke Rule 6.3c(1), playing a wrong ball, which is a two-shot penalty. And because he never found his actual ball, he also incurred a lost ball stroke-and-distance penalty (Rule 18.2b) from where he hit his third shot from the fairway.
So, Steele then got in a golf cart and returrned to the spot in the fairway 270 yards from the hole to hit what was now his seventh shot. That ball wound up left of the green as well in a sandy area. He hit his eighth on to the green and then two-putted for a 10.
Still confused? Here's the PGA of America's breakdown of everything that happened to help guide you through it once more.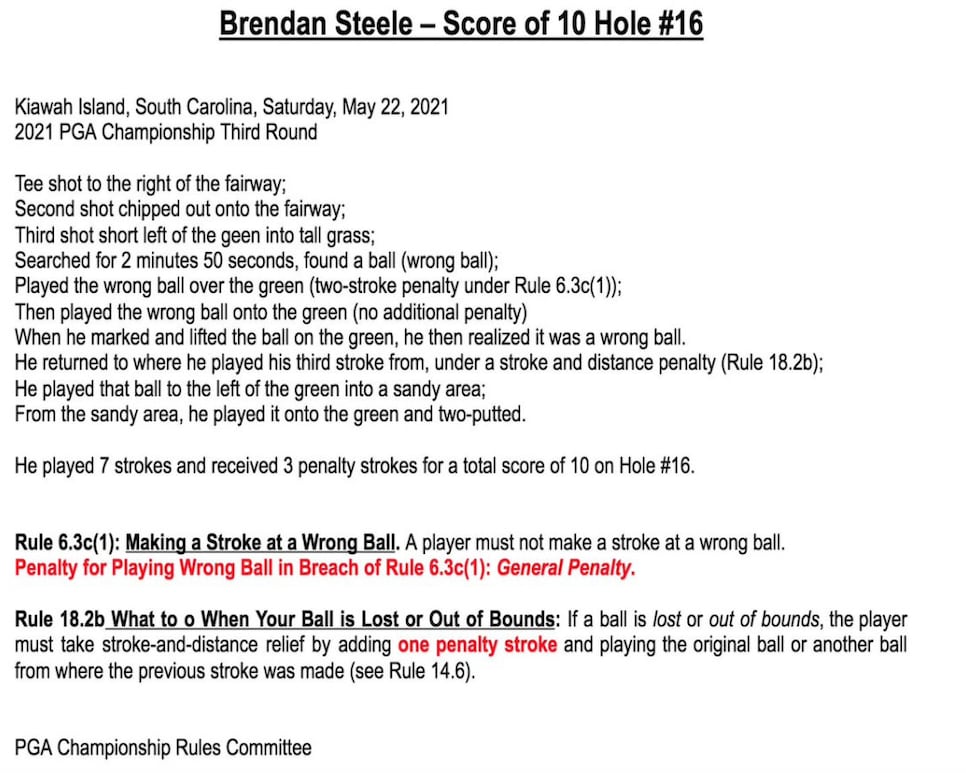 In other words, your routine 10.