News
PGA Championship 2020: Tiger Woods' troubles on greens push him outside the circle of contenders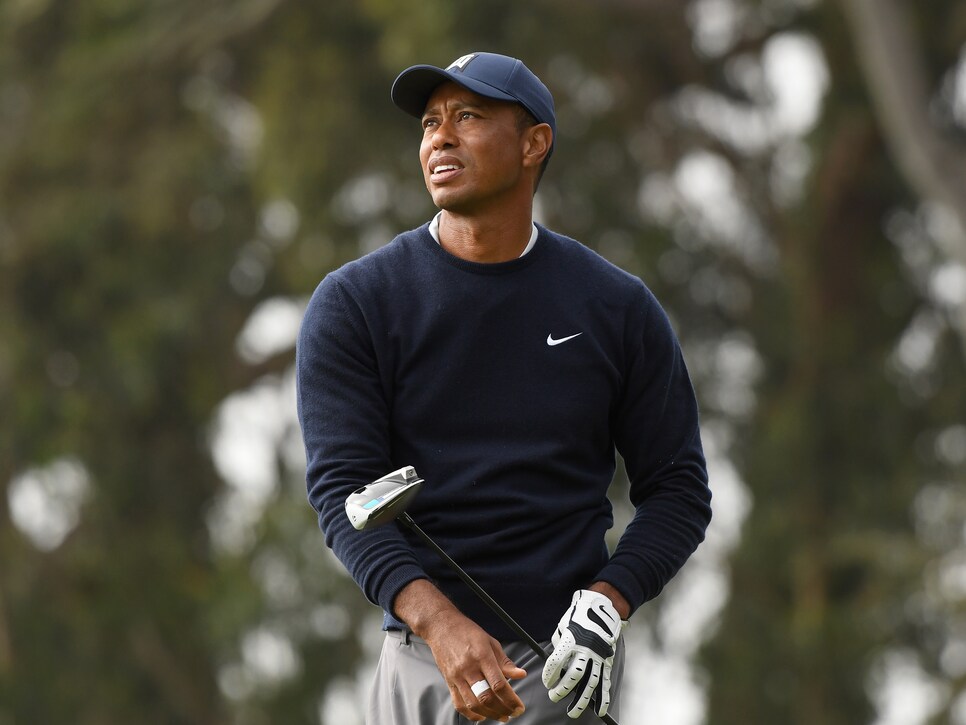 SAN FRANCISCO—The new putter cooperated on Thursday. It did no such thing on Friday.
With a new flatstick in the bag for the second straight round, Tiger Woods struggled all day on TPC Harding Park's greens en route to a two-over 72 at the PGA Championship. At even par for the tournament, he'll enter the weekend eight shot behind Haotong Li's lead.
"I had a hard time with the speed of the greens," Woods said. "They looked faster than they were putting.
"I had my opportunities to shoot a pretty good number today, and I didn't do it."
Woods had plenty of reason for optimism after opening with a ho-hum, two-under 68 that had him just three back. He looked rather comfortable with the new putter, a Scotty Cameron model that's just a bit longer and heavier than the iconic Scotty he's used to win 14 of his 15 major championship, and put himself in position to get into the mix on Friday.
It started well enough—a 301-yard drive down the center of the first fairway and flighted wedge that spun back to seven feet. The putt, however, lacked authority and slid by on the right side. It was a sign of things to come. He missed an 11-footer for par on 3, an eight-footer for birdie on 4 and a 10-footer for birdie on 5. As such, he found himself one over par through five holes when he could have been a few under without much effort.
"I didn't make any putts early in the round to get myself momentum, get under par," he said. "I was fighting it, I was over par early. And just kept fighting it all day."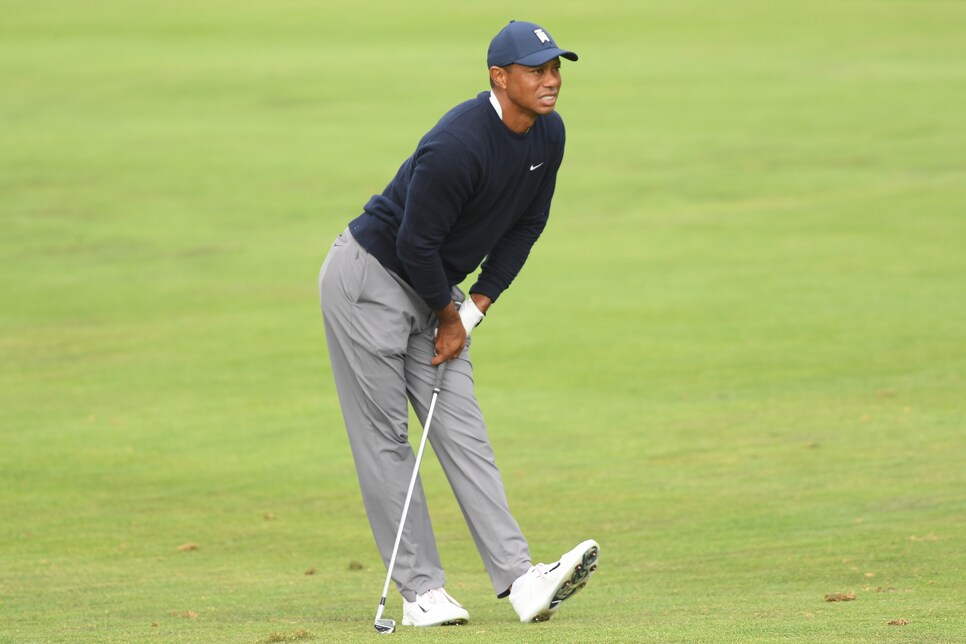 Tiger Woods reacts after playing his second shot on the 13th hole during the second round of the 2020 PGA Championship at TPC Harding Park.
Harry how
He wasn't the only one. Neither of the other players in Woods' group, Justin Thomas and Rory McIlroy, could sustain any momentum. McIlroy followed up four birdies in a row with a triple bogey and shot one under. Thomas, who won his 13th PGA Tour title just five days ago, needed a late birdie just to make the weekend.
"They were a little bit more springy," Woods said of the greens. "Some of the pins were up on the crest, where it's into the grain then downgrain on the other side of the hole. I didn't wanna make the mistake of blowing it past on the down-grain side, and consequently I left them short and didn't hit them hard enough."
He didn't make a putt longer than three feet until ramming in a 10-footer for birdie at the par-5 10th, which got him back to red numbers for the tournament. Bogeys on 13 and 15 saw him make a brief appearance on the cut line before a birdie at 16 gave him some much-needed breathing room. No-stress pars were just what the doctor ordered on 17 and 18.
He signed his card, made some brief comments to the media then beelined straight for the practice green. The temperature was dropping and the wind was picking up—in other words, dusk in San Francisco—and the warmth of the indoors sounded better than ever. But Woods had work to do, a round to prepare for, some problems to fix.
"At least I'm playing the weekend. Hopefully I can have a great weekend," he said.