Extra holes
PGA Championship 2022: Here's the playoff format used to settle a tie at Southern Hills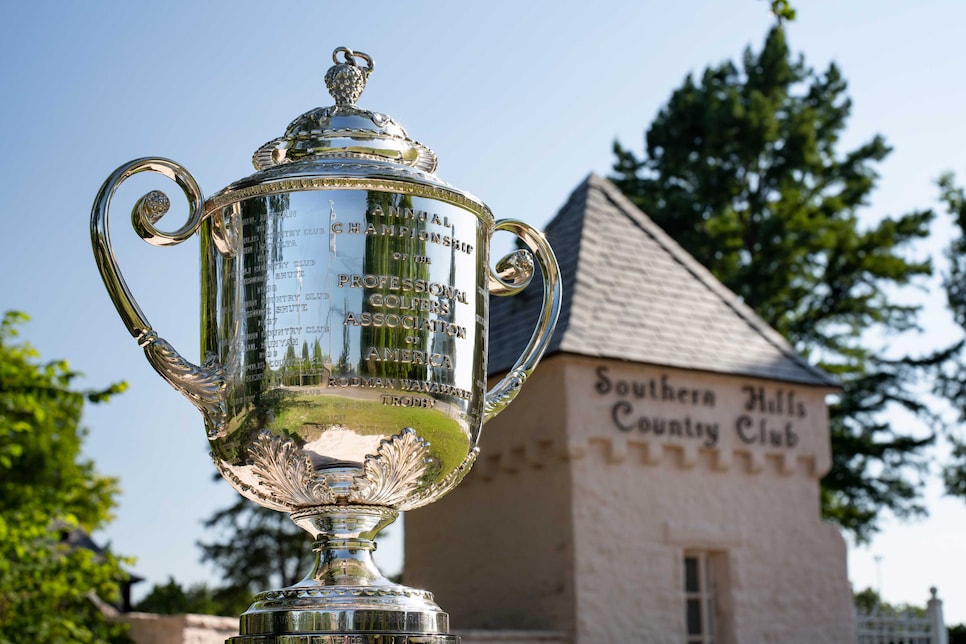 As you're watching the final round of the PGA Championship and seeing the potential for the leaderboard to get crowded at Southern Hills if leader Mito Pereira stumbles, you might be asking yourself a simple question:
What if there's a tie for the lead after 72 holes?
Naturally, there will be playoff to decide who walks off with the Wanamaker Trophy. But unlike at a standard PGA Tour event, the PGA Championship playoff isn't a sudden-death contest. Instead, the PGA of America employs a three-hole aggregate-score playoff to determine a winner. All those players who are tied will play the 13th, 17th and 18th holes at Southern Hills. The low score among the players when you add up all three holes is the winner.
But what if if there's still a tie after the three holes? Then the PGA of America does switch to hole-by-hole sudden death. The players remaining go back to the 18th hole and, if necessary, back again to the 13th, 17th and 18th holes, repeating that loop until somebody finally emerges as the champion.
The last time there was a playoff in the PGA Championship was in 2011, when Keegan Bradley outlasted Jason Dufner.
Interestingly, all four men's majors employee different playoff formats. The Open Championship uses a four-hole aggregate playoff while the U.S. Open goes with two holes after previous implementing an 18-hole playoff should there be a tie at the end of regulation. Meanwhile, the Masters uses a simple sudden-death hole-by-hole format for its playoff.
MORE PGA CHAMPIONSHIP COVERAGE FROM GOLF DIGEST