News
PGA Championship 2018: Tony Finau ties record for most birdies in a round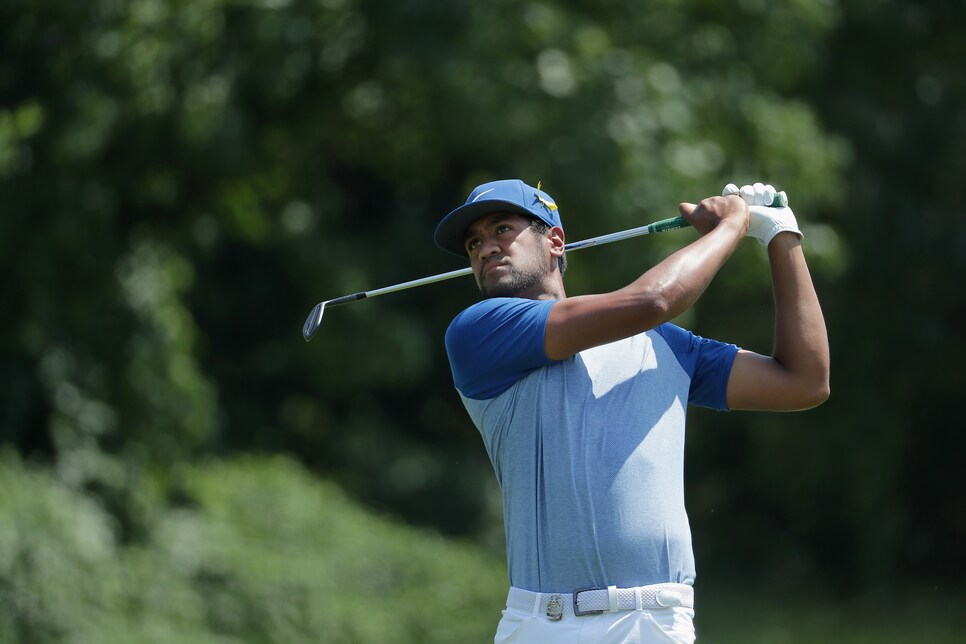 ST. LOUIS—Tony Finau's second round scorecard at the PGA Championship is mesmerizing. He started with five birdies in a row, followed by a triple at 5 (whoops), and then birdies at 7 and 8, and then a bogey at 9. He finally made his first par at 10. The last eight holes were a little more mellow, three birdies, three pars and two bogies - not in that order. That brought the birdie total to 10 for the round. The number ties the record set by Gary Player at 1984 at Shoal Creek when he made 10 birdies in his second round.
Player was cheering Finau on from afar, hoping to see his record broken.
It turned out that Finau needed every one of those 10 birdies. He made the cut on the line at even par.
"It was crazy. I'm usually pretty good at making pars and saving pars but that wasn't the case in the second round," Finau said on TNT after his second round. "I'm happy to be playing the weekend."
What makes the record-tying round all the more impressive is that Finau did it while playing with Ryder Cup captain Jim Furyk. Finau is currently ranked 13th on the Ryder Cup points list. Could his performance in front of Furyk been enough to get himself a Captain's Pick nod?
For more PGA Championship coverage, follow our live blog here.