News
PGA Championship 2018: Tiger Woods' odds downgraded on eve of event, and a surprising most popular bet emerges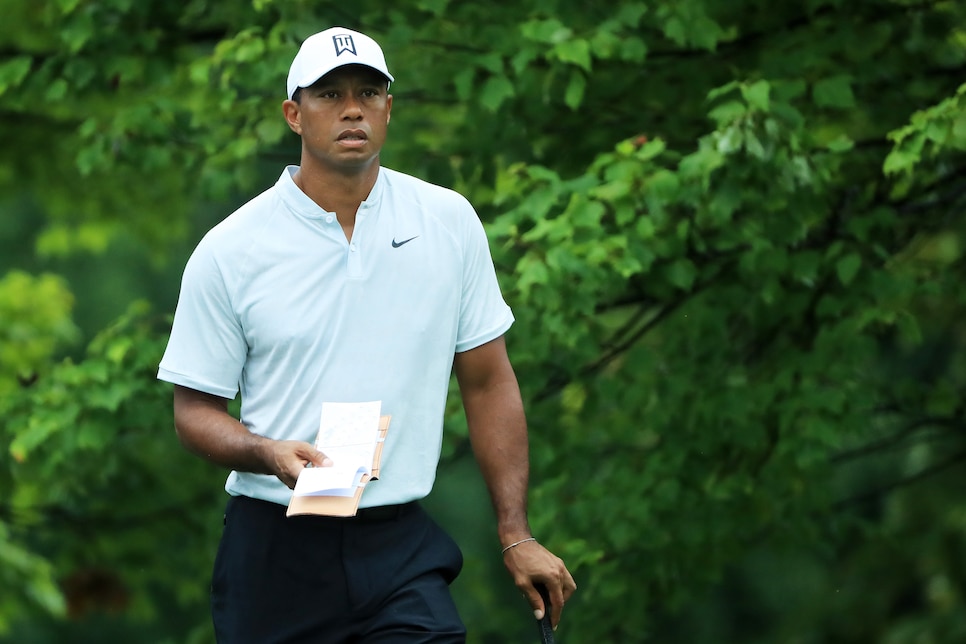 Las Vegas Westgate Superbook manager Jeff Sherman made some pretty notable adjustments on Wednesday, including downgrading Woods to 25-to-1 odds from 20-to-1. Here's a look at the updated list of tournament favorites:
Woods has had a surprisingly strong season coming off a fourth back surgery and first back fusion last year. However, he has yet to find the winner's circle again and hasn't won a major in more than a decade.
Also of note in those updated odds is Dustin Johnson being upgraded to an 8-to-1 favorite. Previously, the 19-time PGA Tour winner was listed at 10/1. Rory McIlroy and Justin Thomas, the defending PGA champ, stayed the same. For now.
Sherman also shared Westgate's leaders for both tickets and money wagered ahead of the PGA:
A few things jump out here, especially Tommy Fleetwood leading the way in tickets. At 25/1 and having lurked on the leader boards at both the U.S. Open and British Open, he seems like a solid value. And with Tony Finau and Xander Schauffele at Nos. 2 and 3 on that list, it appears there are a lot of savvy golf gamblers out there.
While Woods still makes both lists, it's a far cry from the days when he was easily the most backed golfer on the board. Sherman told us on the Golf Digest Podcast earlier this year that Rickie Fowler had taken that title from Tiger, but it doesn't appear Fowler is getting his usual love this week. World No. 1 Dustin Johnson having the biggest financial support from bettors, however, isn't much of a surprise considering his form of late.