The Loop
Peyton Manning might be coming to a TV network near you -- and he's going to get PAID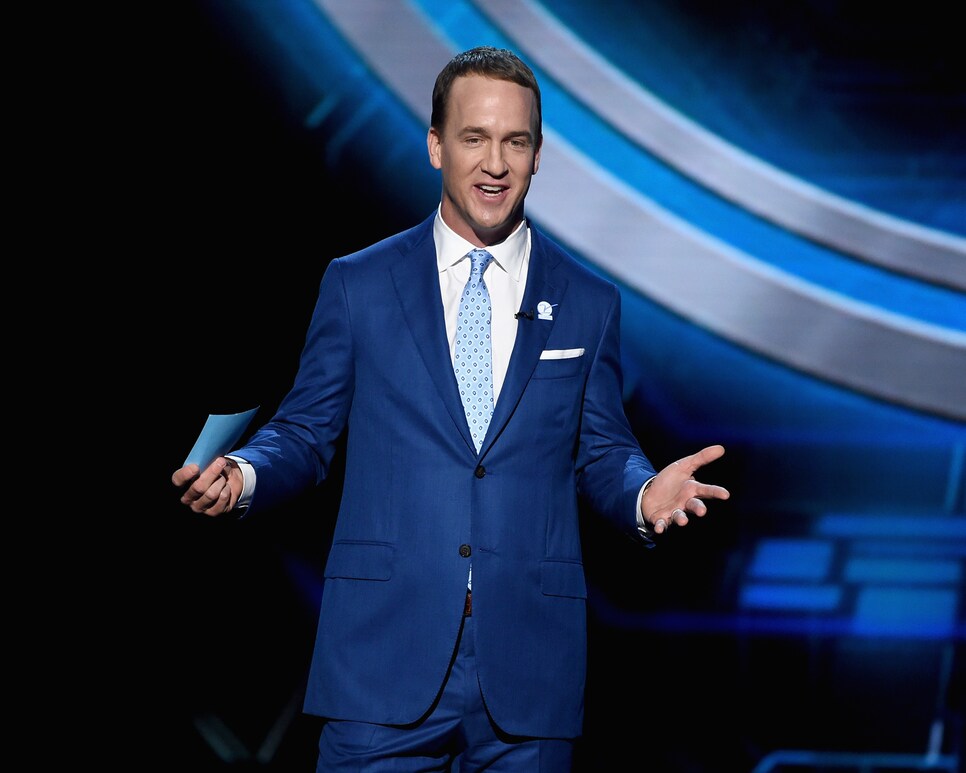 The most sought-after NFL free agent this year is a soon-to-be 42-year-old quarterback with a knack for comedic timing. No, Peyton Manning isn't coming out of retirement to play football again, but he's in high demand to talk about the sport on TV. According to Sporting News' Mike McCarthy, both ESPN and Fox are willing to pay Peyton $10 million per year to join their broadcast teams. Somewhere, Tony Romo is asking for a raise.
Manning seems like he'd be the perfect fit for either Fox or ESPN's Monday Night Football following the departure of Jon Gruden. All of a sudden, getting $10 million per year to coach the Oakland Raiders seems like a terrible gig compared to the one Manning could inherit.
"Peyton Manning is Tony Romo with a Super Bowl ring," a source told McCarthy. "This is a battle for the Midwest. He's super-popular in the Midwest. He's got this 'Aw Shucks,' thing down pat. The Mannings are the first family of football."
Not that Peyton needs any spare change these days. USA Today reported the 5-time NFL MVP passed off his stake in 31 Papa John's restaurants last month -- just days before the brand's announced split with the NFL. The man has always had impeccable timing.
But $10 million for a football junkie to talk about one game a week seems like a deal too good to pass up. And if it seems like an outrageous salary, just remember that Alex Smith will make $23.5 million to play QB for the Redskins this season. Oh, and Katy Perry will make $25 million to be an American Idol judge. Hey, I love "Firework" as much as anyone, but compared to those contracts, Peyton is a bargain. In fact, Peyton, don't settle for $10 million. You can do better. Shoot for Kirk Cousins money.