The Loop
Peter Thomson on Tiger: '...morose and petulant'
On the occasion of his 80th birthday, Australian great Peter Thomson was given an opportunity to assess the modern game in general and Tiger Woods in particular, and on the latter subject he wasn't complimentary.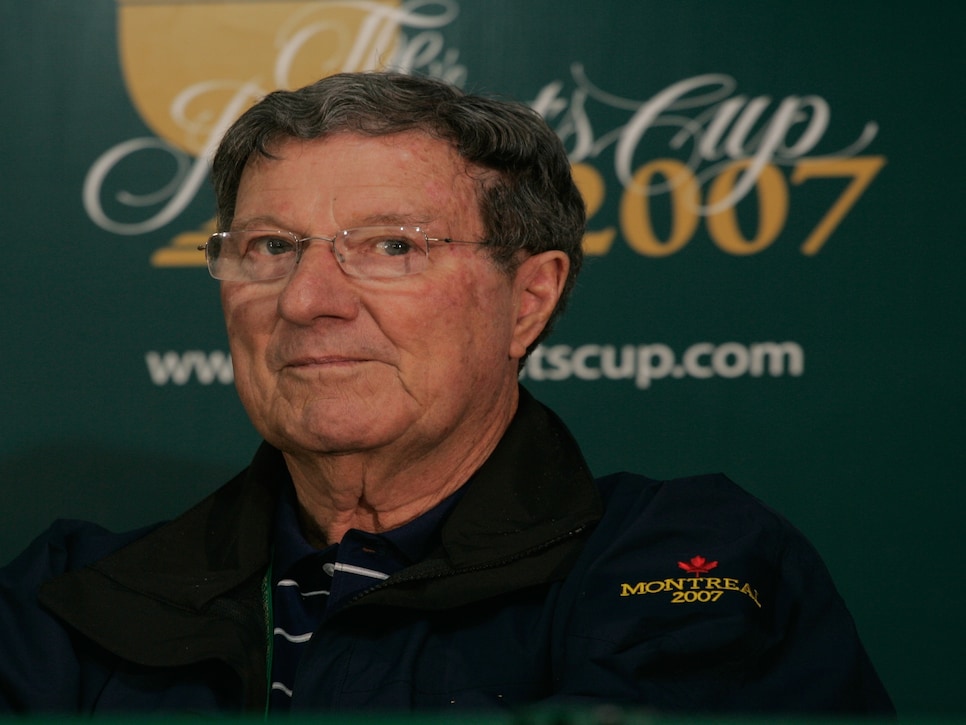 "Woods is the major professional in his sport," he told Mark Reason of the Telegraph. "No one else is so intense and leaves so little to chance. He'll win most of the events he plays in until he gets sick of it.
"He will probably win five (British) Opens in his career before he stops, but he's up against an increasing number of young people who are matching him. He will find it harder and harder.
"I will add one other thing. I wish he'd smile more. He injures his image by being morose and petulant. There is also very little consideration for the fellow he is playing with. He could show more humility."
Tiger wasn't Thomson's only target for criticism. He also questions the reliance on swing coaches. "Golf's a game of scoring," he said. "An hour spent playing six holes is 100 times more valuable than 50 practice balls."