The Loop
Hanson looks to make sophomore history at Augusta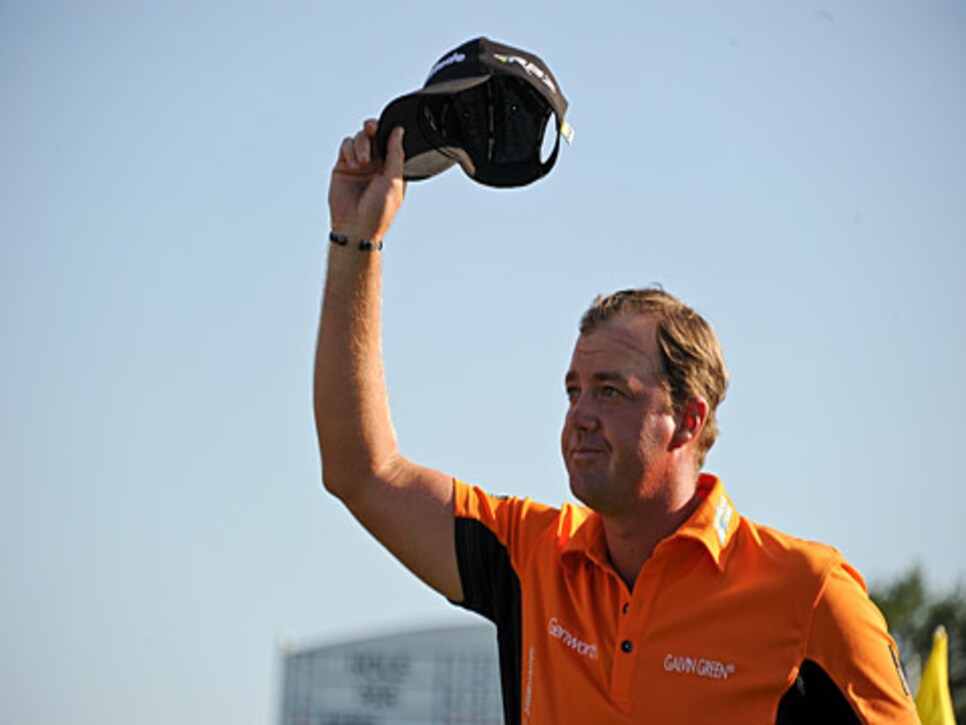 (Photo by Robyn Beck/Getty Images)
AUGUSTA, Ga. -- For all the talk about how elusive rookie success has been at The Masters (only twice, inaugural winner Horton Smith notwithstanding), having made one previous visit hasn't been that fruitful either.
When Charl Schwartzel captured the 2011 Masters on his second attempt at earning a green jacket, he was only the third player -- and first since Herman Keiser in 1946 -- to win at Augusta National GC on his second try.
Peter Hanson hopes the wait until another Masters sophomore triumphs is much, much shorter. And Saturday he played like a man determined to make it happen.
The 34-year-old Swede, a four-time European Tour winner competing in his second Masters, played the round of his life Saturday, firing a back-nine 31 en route to the day's lowest score, 65, to take a one-stroke lead over Phil Mickelson at nine-under 207 and earn a final-round grouping with the three-time Masters champion.
Hanson was trying to hit fairways and greens, "the boring stuff," as he put it, but a flurry of flagstick-seeking irons turned his afternoon into something magical. He hit it to four feet at the 12th hole, 2 feet at the 14th and capped it all with a 6-iron from 207 yards at No. 18 to 18 inches.
"It's going to be tough," Hanson asked what it would be like sleeping on the lead at The Masters. "It's a new situation to me. I've been up on the leader board a few times but I've never led in anything like this ..."
Hanson, who has a home in Orlando, has been working with instructor Gary Gilchrist since late last year. Gilchrist teaches LPGA star Yani Tseng, with whom Hanson practices a good deal. "I think it helps for him to have someone like Yani who is so superior in ladies golf," Hanson said, "maybe [I] feed off that a little bit. I've been practicing a lot with her, but unfortunately I haven't had the time to play with her yet."
When he was a boy, Hanson envisioned himself hitting volleys at Wimbledon instead of putts at Augusta National but "quickly found out I wasn't good enough" and began to concentrate on golf when he was 14 or 15.
If not center court, Hanson will be center stage Sunday afternoon on the most famous grass in America hoping the bounces go his way.