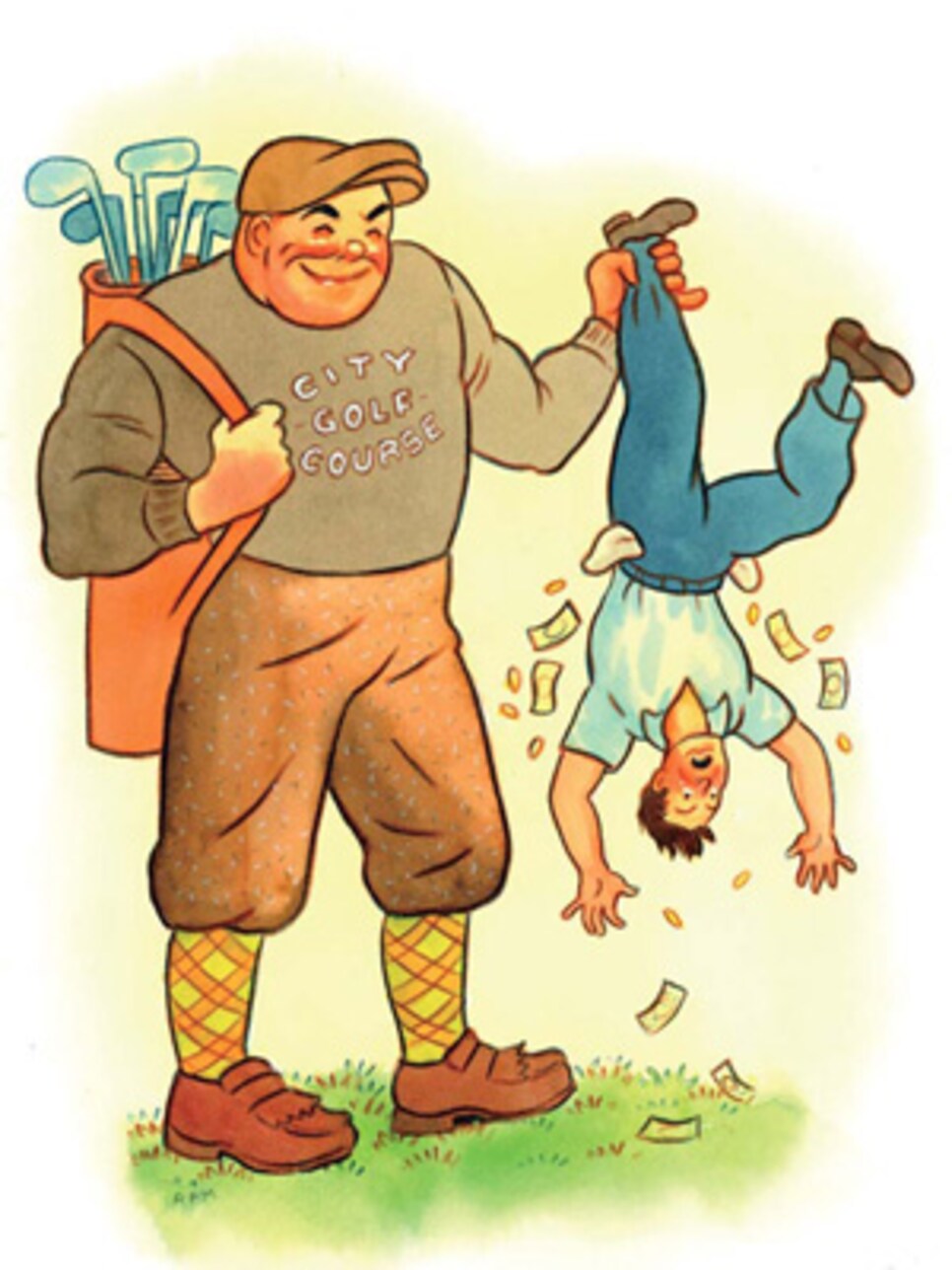 Taxpayers, as you might have heard, are not in the most forgiving mood these days. So it stands to reason many are jumping-up-and-down mad at municipal golf courses
. The good things munys offer -- access to the game for all, open space for the community, a theoretical lift for property values -- tend to look insignificant when a course is losing money and management is begging taxpayers for help.
And that's happening a lot. In a 2010 survey, 58 percent of muny courses told the National Golf Foundation they would need a subsidy from their town's general fund or some other source.
Yet there are munys that are holding up well despite the recession and golf's slump. Places like Bergen County, N.J., whose five courses have produced a surplus of about $2 million a year since 2005. Or the six Chicago Park District courses. Their revenue rose by 28 percent in 2009 and still found room to increase by 6 percent in 2010.
So what are the successful ones doing right? There are four common themes:
Spend money on the course first. Studies consistently show that good course conditions are the top draw for golfers. The course needn't look like Augusta National -- nobody expects that. But scorched-earth fairways, bombed-out bunkers and gouged greens are a turnoff no matter how little you're charging and no matter how wonderful your clubhouse is.
Bergen County has spent $14 million renovating its courses since 2000, an investment that "absolutely" has boosted financial performance, says Kevin Purcell, general manager of golf courses. Rounds have held steady at about 220,000 a year even as competitors struggled. "Once we made the golf courses solid, we had the support of the golfers," Purcell says.
Keep the golfers moving. Five- or even six-hour rounds are the biggest complaint about munys. The Parks & Recreation Department in Ramapo, N.Y., has made a priority of reducing slow play on its Spook Rock course, a move that deputy director Dan Covert credits for its steadiness in rounds played (about 40,000 annually) the past three years.
In addition to spreading out tee times by two minutes and empowering rangers to hurry players along, Spook Rock has made some subtle changes. Among them: trimming aggressively along the bottom of trees to make ball-hunting easier and moving more pin positions to the back of greens. (It's better for pace of play when golfers hit the green and face a long putt than when they come up short of the green and have to chip, then putt.)
Think "value," not price. Like anybody, golfers react to good deals. But before munys start chopping green fees to fill empty positions on their tee sheets, it's important to consider what customers really value. J.J. Keegan, managing principal of the Colorado consulting firm Golf Convergence, defines value as "the experience minus the price." He says courses can hold firm or even raise green fees -- and reduce their chances of needing taxpayer subsidies -- when they deliver a high-quality experience. (See the first two items.)
Don't just sit there -- start marketing. The "churn" in public golf is significant. Of the golfers at a course in any year, only half will return the next year, says Peter Hill, CEO of Billy Casper Golf, which manages 74 munys. The smart courses are focused on increasing that number.
E-mail is one of the most cost-effective ways to do so. Instead of carpet-bombing everyone with the same message, Hill's company sends targeted e-mails depending on the type of customer: twilight golfer, frequent player, "initiator" (the person who makes the tee time for a group), and so on. And it seldom offers discounts; the e-mails tend to promote events rather than price breaks. Often it's a simple note saying, "We haven't seen you in a while." The company's research suggests this is no less effective than discounting and doesn't cut into a golf course's margins. Joespeh Vetrano, Chicago's director of park services, says BCG's targeted marketing played a big role in his courses' recent surge in rounds played.
Sure, there are other factors that determine whether a municipal course succeeds or fails. Many of these -- location, weather and nearby competition, to name three -- are beyond anyone's control. The important thing is, munys need to start addressing the things they can control, and right away. It's a tough market out there -- and it's not getting any easier.