The Loop
Pete Dye gets in their heads even when he's not trying
__PONTE VEDRA BEACH, Fla. -- Look past the torrid Players opening round scoring and notice a new theme developing in player observations: the TPC Sawgrass tees are intentionally misaligned.
Not the actual tee markers, which are placed to precision by the tour staff each morning using things like paint cans and T-squares. No, the player and caddie buzz has turned to the actual tee "boxes" and the way they set up tee shots.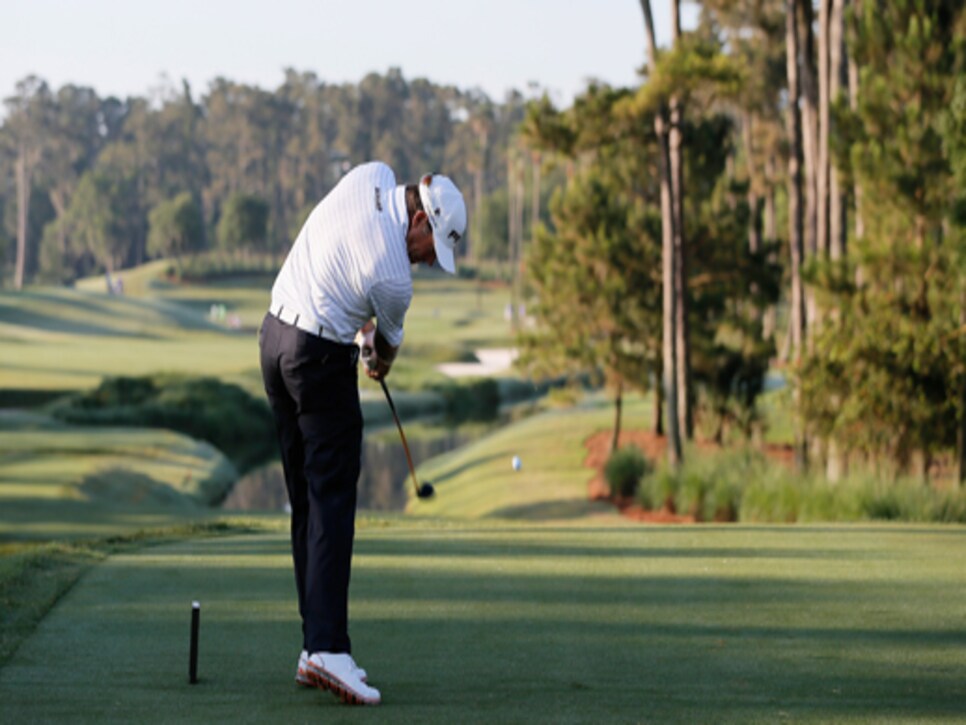 "You got tee boxes lining you up in wrong directions and you're having to hit across a lot of fairways," Rory McIlroy said after his opening round 70. "The depth perception is hard with the way the trees are. It's just, visually, it's a typical Pete Dye golf course, it's just visually very awkward."
Awkward would be music to Pete Dye's ears. The man loves to make great players work for their living. But crediting him for misaligning tees is giving more credit than he deserves. Renovated many times over the years with mowing patterns that shift subtly over time, there is no question that some tees appear to point a little right of center on select holes (check out the 5th and 13th during this week's telecast).
"The tee boxes here all aim right," said Ernie Els after a 68. "I've always felt very uncomfortable on the tees here. Today again, because I got to get myself a little spot in front of me, I can't just aim down the tee, because I'm aiming 20 yards right.
Els added, "Pete Dye's a genius, but he's a sinister man."