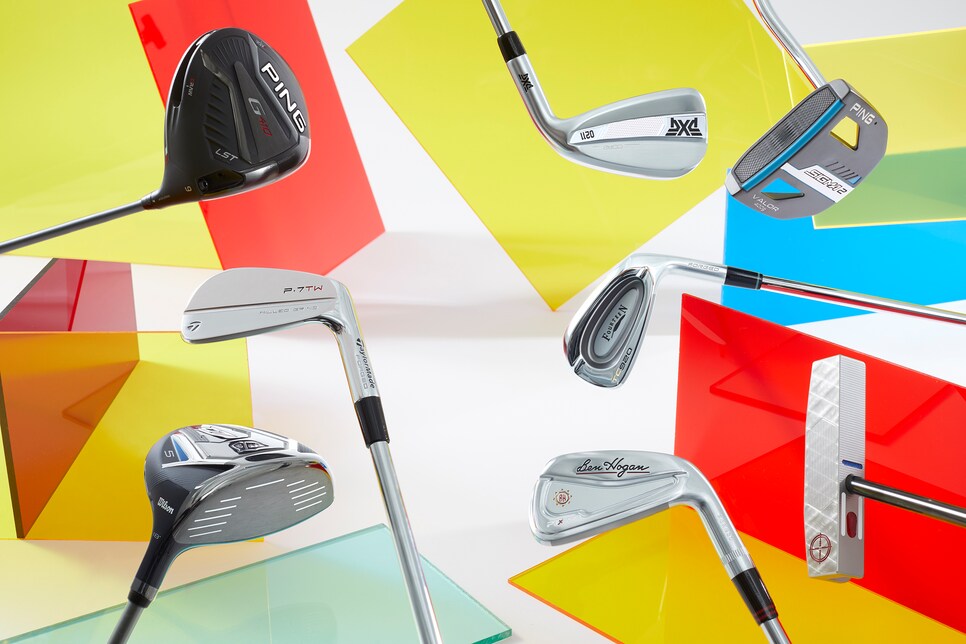 Golf equipment is a search for the specific. Consider that it took TaylorMade two years to build the P•7TW irons Tiger Woods used to win this year's Masters. An almost identical version of those irons is now available for the rest of us. "We tried to duplicate what Tiger's playing so golfers can experience and feel what he feels when he hits a shot," says Matt Bovee, senior manager, product creation, irons. For all the engineering behind the irons, Bovee says it isn't about technical measurements or center-of-gravity location for Woods. "His words were: It has 'a deeper feel' to it." That sounds like what we might say about our new clubs. Average golfers can get as precise with their search, and they don't have to wait two years. A quality clubfitter will help match your wants with your needs. Options from adjustability to custom weights and lengths mean everyone can feel what Tiger feels. Minus the green jacket, of course. Here are eight new clubs to prime your search.
PING
G410 LST DRIVER
$497.00
Fast-swinging better players might like this low-spin option, but there's also highly forgiving perimeter weighting and an adjustable weight to dial in your ball flight.
TAYLORMADE
P·7TW IRONS
$1,999.00
These forged blades meet Tiger Woods' specifications, including the tungsten weighting in the impact area to enhance feel and control trajectory.
WILSON STAFF
D7 FAIRWAY WOOD
$199.00
A lighter grip, shaft and head help increase the average golfer's swing speed, but the larger shape and shallow face enhance forgiveness and launch, too.
A more affordable option in the PXG lineup, it still doesn't cut corners on distance with its hollow design, large, thin face and resilient polymer filling.
PING
SIGMA 2 VALOR 400 PUTTER
$235.00
This 10-percent heavier mallet isn't only about stability on mis-hits. The extra heft works well with a counterbalance setup and arm-lock-style putting strokes.
FOURTEEN
TC-920 FG IRONS
$1,200.00
The internal weighting mirrors that of a driver to provide a similar feel. Another driver-like feature is the low-spin launch for more distance.
SEEMORE
PLATINUM MGFP20 PUTTER
$292.00
The shape resembles the alignment-focused design used to win three majors. This update redistributes weight to the heel and toe to increase forgiveness.
BEN HOGAN
PTX PRO IRONS
$770.00
The long irons feature hollow construction for more distance. The short irons have titanium cores to reduce ballooning.