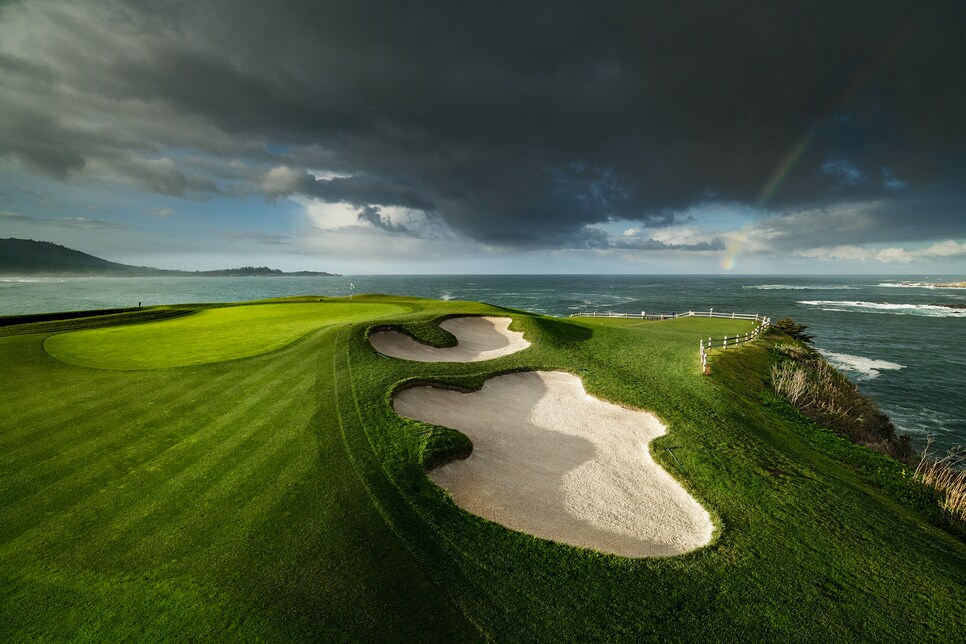 Has a 100-year-old champion ever looked so good? Pebble Beach Golf Links celebrates a century of existence this year by hosting the U.S. Open June 13–16 and by retaining its spot atop Golf Digest's biennial ranking of America's 100 Greatest Public Golf Courses. Pebble Beach has been No. 1 among America's public courses in every Golf Digest ranking since our public-course list debuted in 2003. It also has been the primary public-access exemplar on our biennial rankings of America's 100 Greatest Golf Courses, a member every time since 1966, one of just 22 courses to hold that distinction. It has never been out of the top 10 on our 100 Greatest, never ranked lower than seventh, and for one glorious period, from 2001-'02, it knocked off Pine Valley to become the No. 1 course among all those in America.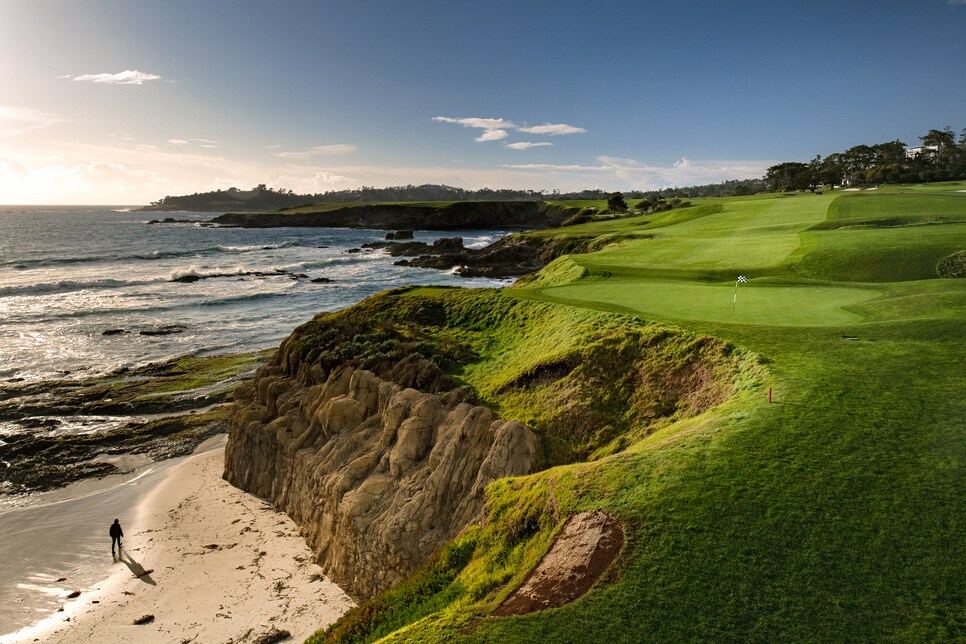 It's not that Pebble Beach doesn't face competition from other great public courses. The top 15 on our latest public ranking also are members of America's 100 Greatest, and another 20 of our top public courses are ranked on America's Second 100 Greatest. But it's hard to beat Pebble Beach's combination of locale (nine holes strung along California's Carmel Bay), memorable holes (the par-3 seventh, the ocean-cove eighth, the parabolic par-5 18th along the sea) and championship history.
Our 100 Greatest Public ranking is from almost 70,000 ballots filed by Golf Digest's panel of more than 1,700 low-handicap male and female golfers. They played and evaluated public courses on seven criteria: Shot Values, Design Variety, Resistance to Scoring, Memorability, Aesthetics, Conditioning and Ambience. The average scores in each category were totaled (with those in Shot Values being doubled) to produce a total score for each course. The course with the highest total score—thus far, always Pebble Beach—is No. 1, the second-highest score is second, and so on. Panelist evaluations are retained for 10 years. It takes a minimum of 30 evaluations for a course to qualify for 100 Greatest Public consideration.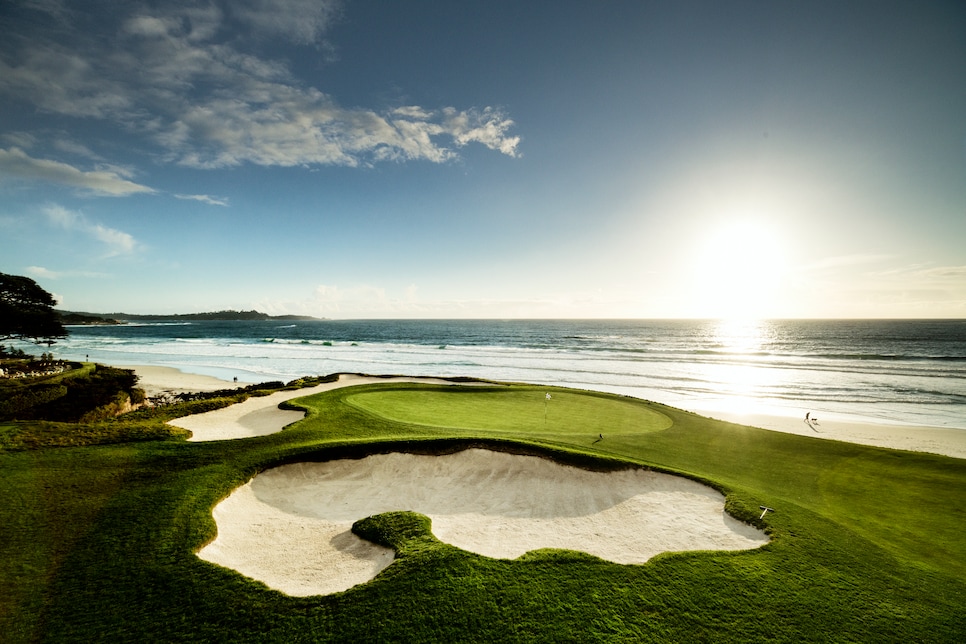 THIRTEEN NEWCOMERS JOINED THE 100 GREATEST PUBLIC LIST, INCLUDING SAND VALLEY, MAMMOTH DUNES, STREAMSONG (BLACK) AND THE LOOP (THE CLOCKWISE BLACK COURSE AND THE COUNTERCLOCKWISE RED COURSE).
Competition is fierce on America's 100 Greatest Public. This year, 13 courses dropped off, replaced by 13 newcomers that range from hot new products to long-established operations previously overlooked. The additions to our 2019-'20 ranking include No. 18 Sand Valley, a Bill Coore-Ben Crenshaw design in Nekoosa, Wis.; No. 27 Mammoth Dunes, a companion course to Sand Valley, designed by David McLay Kidd; and No. 32 Streamsong (Black), a Gil Hanse addition to the Florida destination resort that also contains two other nationally ranked layouts, No. 19 Streamsong (Red) and No. 24 Streamsong (Blue).
Also new to our list is No. 42 Wilderness Club of Eureka, Mont., a collaboration by the firm of Lee Schmidt and Brian Curley with major champion Nick Faldo.
Tom Doak's unique reversible 18-hole course in Michigan, The Loop, claims two spots. The Loop's clockwise Black Course is No. 45, and the counterclockwise Red Course is No. 47.
The Greywalls Course at Marquette Golf Club in Michigan's Upper Peninsula, carved from granite by architect Mike DeVries, checks in at No. 54, and Gil Hanse's three-year-old Mossy Oak Golf Club in West Point, Miss., debuts at No. 63.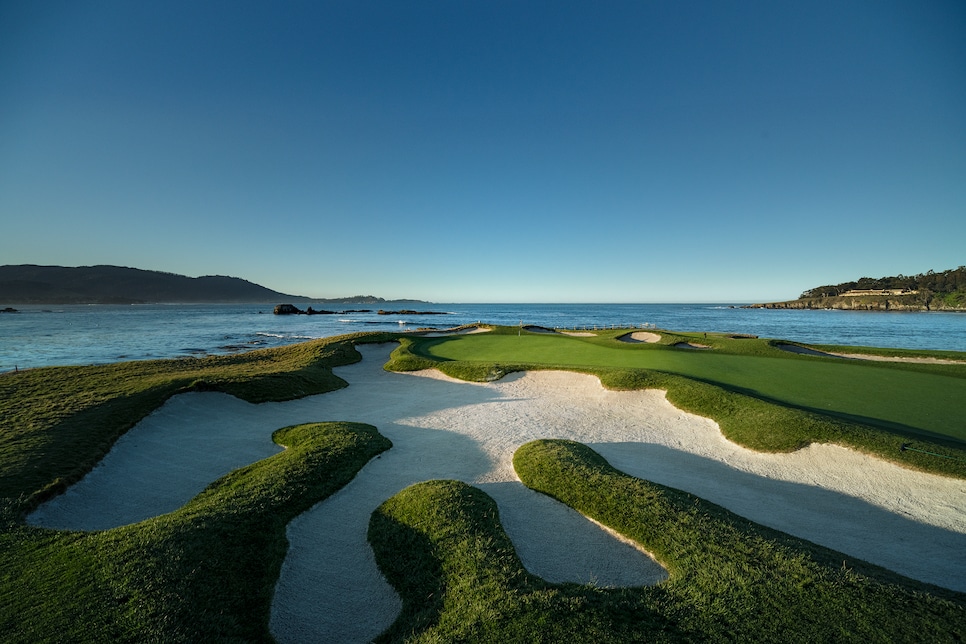 Boyne Highlands (Heather), a 51-year-old Michigan stalwart by Robert Trent Jones, is ranked No. 92, and Poipu Bay, by his older son, Robert Trent Jones Jr., on the south shore of Hawaii's island of Kauai, comes on at No. 97. Another newcomer is No. 93 Torrey Pines (North), redesigned two years ago by Tom Weiskopf.
Closing out the additions to our 2019 ranking is No. 89 Belvedere, a 1927 Willie Watson design, and No. 100 Copperhead Course at Innisbrook Golf Resort, a popular PGA Tour stop near Tampa.
It's an impressive class of newcomers. But is any one of them No. 1 with a bullet? Only time will tell.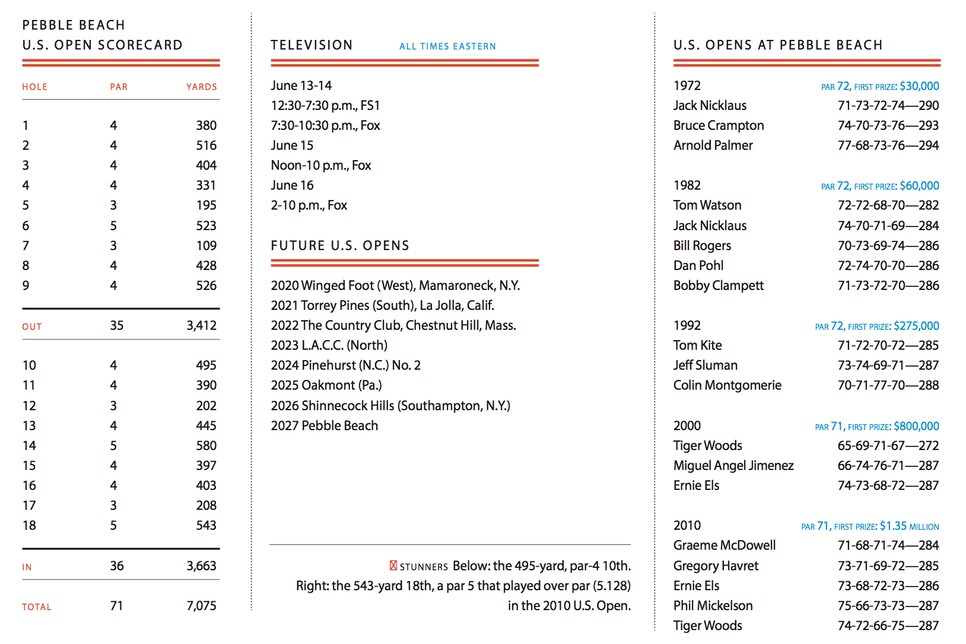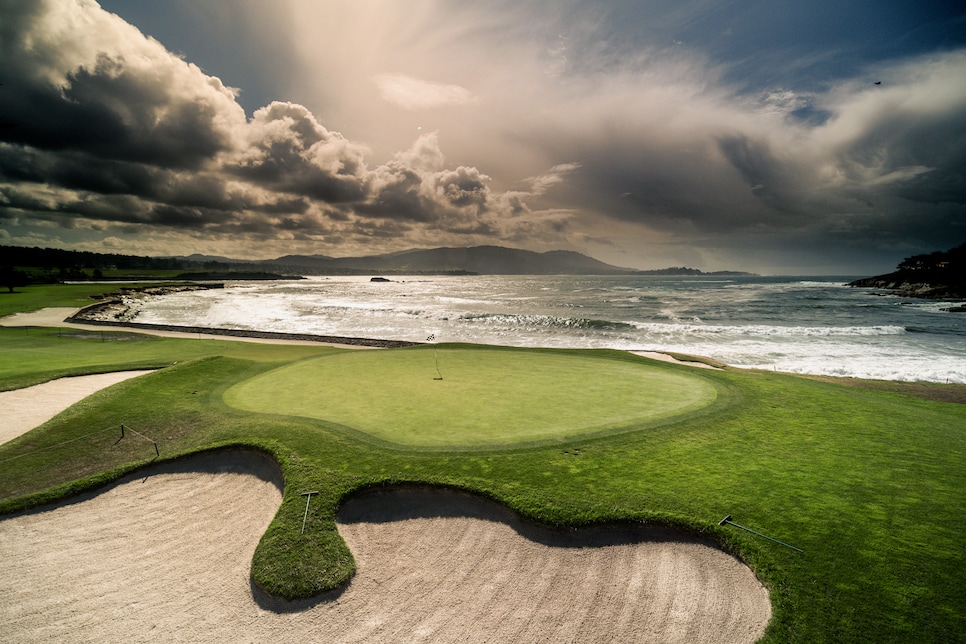 2019 Golf Digest 2020
AMERICA'S 100 GREATEST PUBLIC COURSES • AMERICA'S 100 GREATEST PUBLIC COURSES
For the BEST IN CANADA list, visit golfdigest.com/go/100greatest
( PARENTHESES INDICATE RANKING IN THE 2017/2018 LIST )