The Loop
Once forgotten, Lawrie's golf career gets a second wind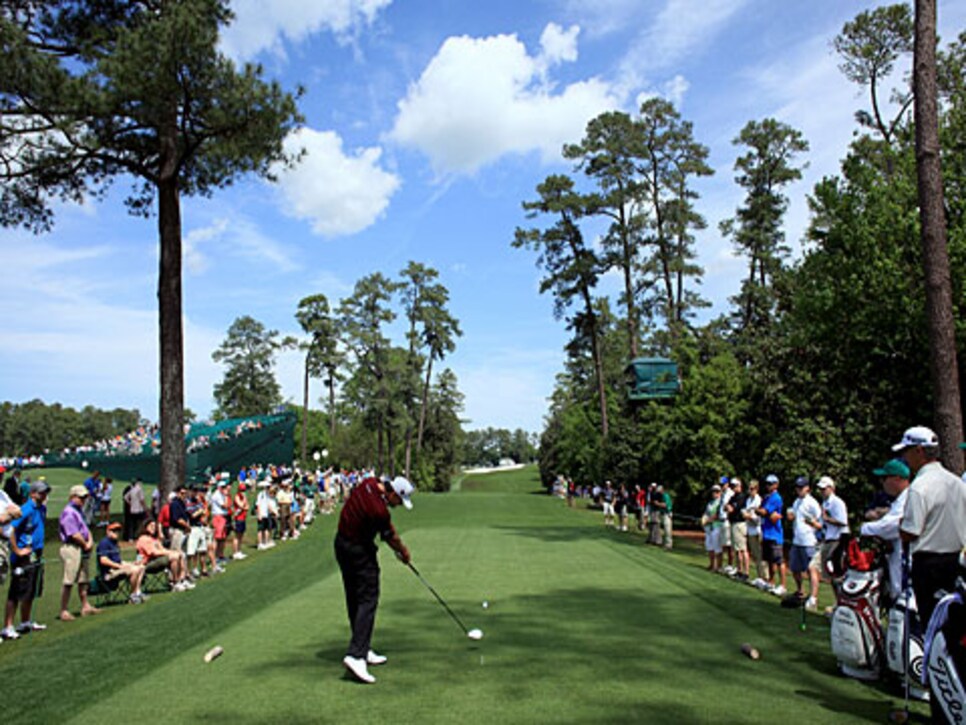 AUGUSTA, Ga. -- Paul Lawrie gets asked this a lot: How, after a decade or so of relative mediocrity, has he turned round his career at the age of 43?
As ever with golf, there is not a single answer. Rather, Lawrie's resurrection, which continued with an opening round of 69 in the 76th Masters here at Augusta National, is the result of a combination of events.
First, there are the Lawrie boys. The elder of the two, 16-year old Craig, is already a scratch player. Michael, 14, plays off five. Both cannot get enough of golf. And both are keen to play with their father at every opportunity. So it has transpired that, after years of coming home and not venturing out onto the links, the 1999 Open champion has found himself playing a lot more golf away from the tour.
Not just any old golf either. The heirs to the Lawrie fortune are both competitive animals and both are keen to get the better of the old man as often as possible. Paul, it goes without saying, is predisposed to not letting that happen.
"I don't let them win," he says with a smile. "Never. Not at anything. It doesn't matter if I'm playing my mother or someone I can't stand, I play to win. I hate anyone beating me. They do sometimes, of course. But mentally, I can't let them win. Which drives my wife (Marian) crazy at times. But if they beat me, they deserve to beat me."
The first ever defeat still rankles too.
"It was about the time of the last Ryder Cup," continues Lawrie. "Which was a shock. I had assumed it would take Craig a bit longer. We got to the last and I realized I was two shots behind. I hadn't really paid attention to that point. It was a bit of a shock.
"I tried a bit of gamesmanship if I'm honest. I said to him on the tee, 'You realize you're two ahead here.' He just nodded. Anyway, on the green he had about a five-foot putt to win. I was still at it. 'You do know this is to win," I said. All he said was, 'Yeah,' before he knocked it right in the middle, followed by a bit of a fist-pump.
"I said all the right things of course. 'Well done.' 'I'm proud of you.' And I shook his hand. But inside I felt like I was letting myself go as a golfer. And that's not me."
Caring about his golf -- even in "bounce" games -- has transformed Lawrie, who reckons he is a better player today than he was when he won his major. Throw in some much improved driving and putting and a powerful, albeit sad, motivating factor over the last few months -- the death of Lawrie's long-time coach, Adam Hunter -- and we have what amounts to the secret of golf. It has four parts and goes like this:
Incentive + Driving + Putting + Motivation = Success