The Loop
Paul Casey's phone case features a saucy photo of his famous wife
Paul Casey's phone case at this year's U.S. Open features a scantily-clad woman on it. And even though the Rules of Golf don't specifically address this scenario, we're pretty sure the USGA will allow it -- especially since the photo is of Casey's wife.
Introducing Pollyanna Woodward. Unless you live in the UK. Then you need no introduction to the woman who has been a presenter/host on a variety of TV shows since 2002. Here's a look at the lovely couple: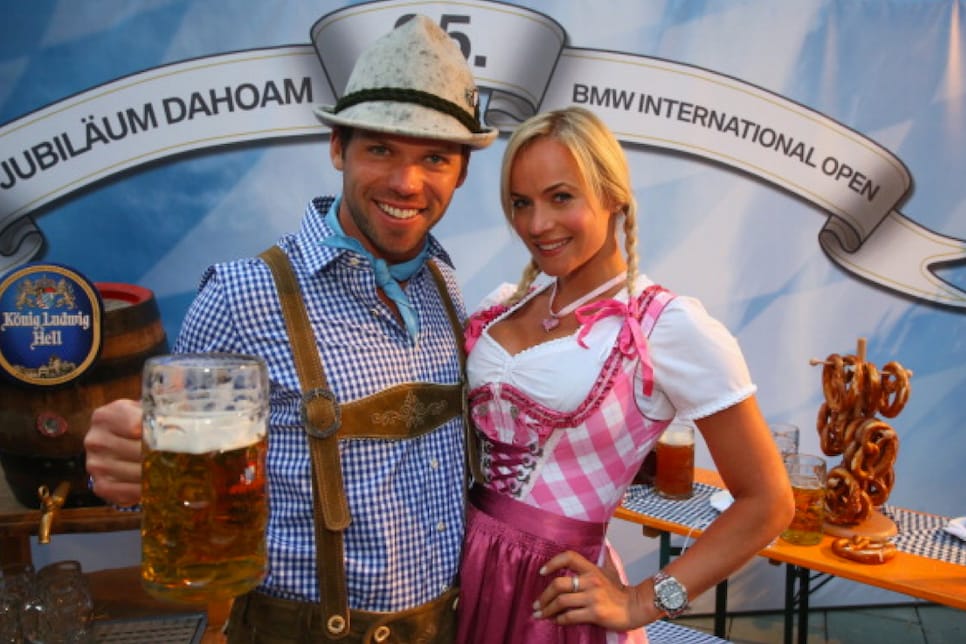 And here's a look at the most-talked-about phone case since, well, maybe ever: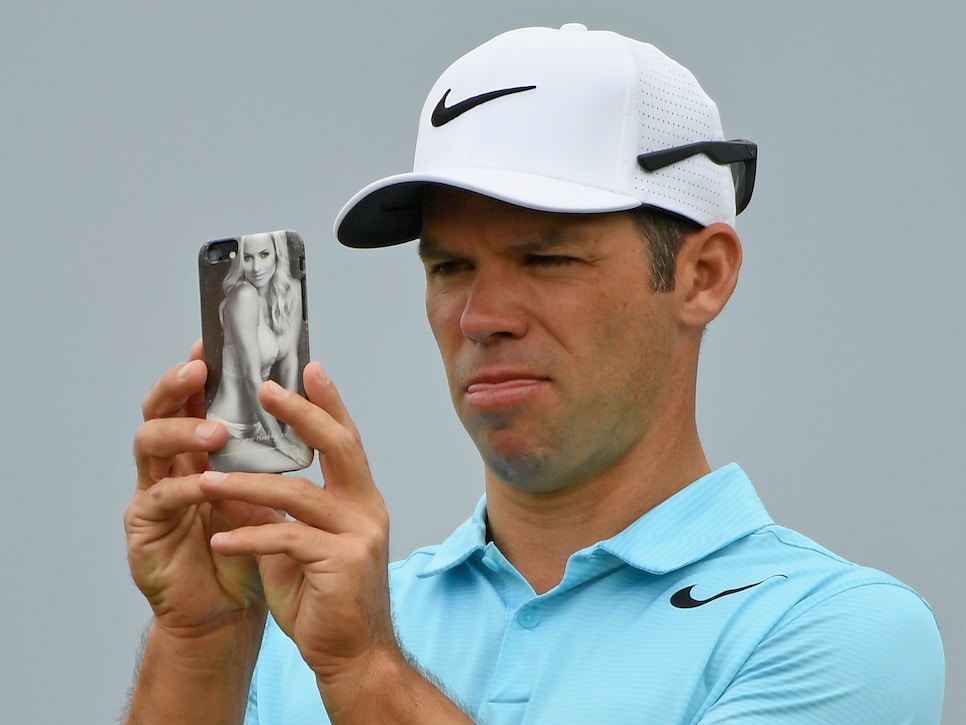 Not your average PGA Tour PDA.
Thanks to Getty Images for snapping the photo. And thanks to Paul Casey for giving us something besides Erin Hills' fescue to analyze.