The Loop
Patriots shaft linebackers coach with the ol' more work, no promotion treatment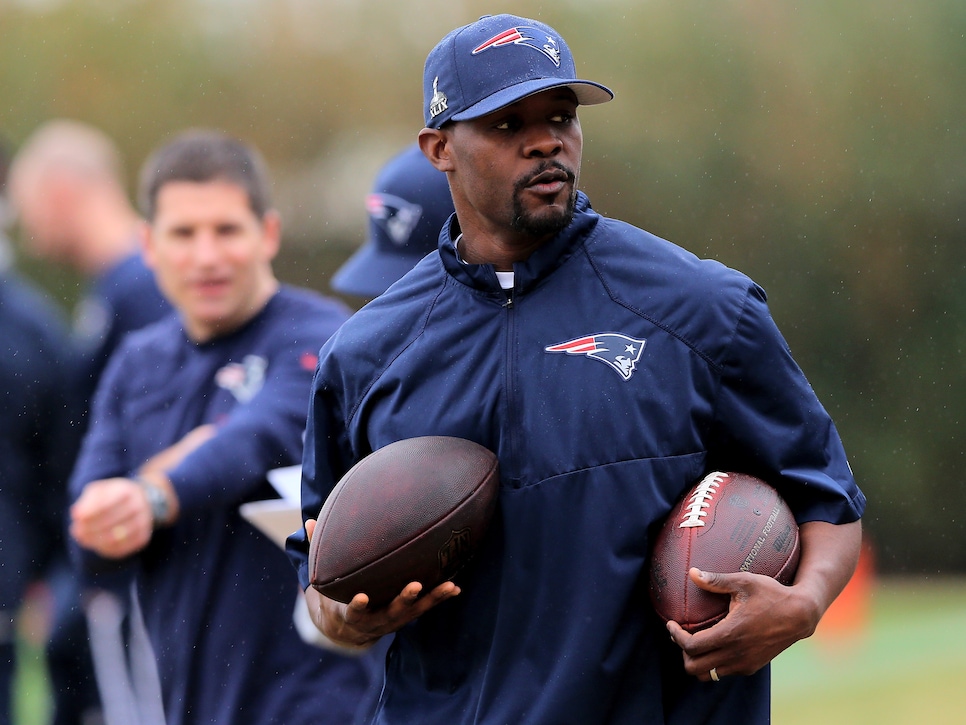 Ladies and gentlemen of the American workforce, stop me if this one sounds familiar: On Wednesday afternoon, Yahoo Sports' Charles Robinson reported that the New England Patriots, following the offseason departure of Matt Patricia, are prepared to roll without a defensive coordinator in 2018, instead handing defensive coordinator duties to current linebackers coach Brian Flores...who will remain linebackers coach. In other words, Flores just got the ol' more work/no promotion treatment, and for once we actually feel a pang of sympathy for a member of that writhing snake pit of an organization. Here's what Robinson had to say on the move (or lack thereof):
The move mirrors New England's grooming process of Patricia, who was given defensive play-calling duties for the Patriots following the 2010 departure of Pees, New England's former defensive coordinator. Patricia's title was not officially promoted to defensive coordinator until 2012...Despite the move not being a titled promotion, the added responsibility continues a significant rise by the 37-year-old Flores, who has coached New England's linebackers since 2016.
Reading between the lines, Flores is getting hosed, but don't worry about it, that's just the Patriot Way. But f*ck the Patriot Way and any other company that pulls this backhanded crap on their employees. Flores is still going to make enough money to send his kids to nice private schools this year, but plenty of other workers across this country don't and won't, suffering through promotion rainchecks and flimsy handshake agreements until one day the ulcers kick in and the kidney stones crystallize and they end up moonlighting as a 56-year-old telesales associate just to to make the minimums on that 30-year coffin home mortgage.
So go ahead and say it. Look me in the eyes and tell me good things come to those who wait, just like Patricia, who spent the last eight years of his life getting throat-punched in the soul by Belichick only to become head coach of the Detroit [Expletive] Lions. So yeah, good night and good luck, fellow commodities.