Patrick Reed's green-jacket critics, Greg Norman's interesting dance moves, and the #SB2K crew crashes a wedding
OK, so judging by the photos (some of which have since been deleted …) it looks like the guys simply swapped matching tank-tops for matching tuxes and moved their annual spring fling to Alabama—getting their bar tab picked up by Smylie's in-laws in the process. Brilliant. But while this foursome attacked the dance floor like a short par 5, there was still plenty happening on golf courses around the world. Here's what else has us talking.
Satoshi Kodaira: Introducing the latest golfer I whiffed on when taking a gander at my fantasy league's free-agent pool recently. A six-time winner in Japan who was fresh off a T-28 in his Masters debut (he got in thanks to being top 50 in the Official World Golf Ranking), Kodaira surprised everyone, including himself, by winning the RBC Heritage. "I was thinking mostly of getting into the top 10 so I could play next week," Kodaira admitted afterward. But as the newest PGA Tour member thanks to the victory, which also moved him to No. 27 in the world, he'll get to play wherever he wants the next couple seasons.
Jon Rahm: A week after contending at the Masters, Rahm faced a different type of pressure playing in his home country's open. "This is the hardest Sunday I've ever had to play," Rahm said after his latest victory. We're not quite buying that the Spanish Open was tougher than the cauldron that is the back nine at Augusta National, but we're certainly buying Rahm's record. In less than two years as a pro, he has three Euro Tour titles to go with two PGA Tour wins. What a stud.
Brooke Henderson: The 20-year-old picked up her sixth career LPGA title and showed poise well beyond her years when she dedicated the victory to those involved in the tragic Humboldt junior hockey bus crash in her native Canada. "For all the survivors that are still fighting through it and all the ones that have passed away, I want to show them that we're here for them and we're supporting them. They're always going to be in our thoughts and prayers." Well played—and said—Brooke.
Si Woo Kim's putting: We'd be celebrating the reigning Players champ as only the sixth three-time PGA Tour winner before turning 23 since World War II if not for some brutal putting down the stretch at Hilton Head. Kim missed from four, seven, five and six feet over the final four holes before losing in a playoff. And this wasn't just a blip. For the season, Kim ranks 202nd in strokes gained/putting. On the bright side, his performance on Harbour Town's greens moved him up seven spots on that list.
Tape-delayed coverage: This has been discussed complained about time and time again, but. . .
Well said, Ryan. By the way, if you know Ryan, you know that's about as mad as he gets. Hashtag "bogey"? I can practically hear him screaming at his TV. And if you get Ryan worked up like that, you're definitely doing something wrong. CBS admitted as much on Monday when the network announced it's "re-examining" its tape-delay policy. Again, don't mess with Ryan.
Patrick Reed's green-jacket critics: Not surprisingly, the Masters champ has been wearing his green jacket everywhere—and we mean everywhere—since his triumph at Augusta National.
As he should. However, surprisingly, there are people giving him a hard time for this:
We're not seeing the problem here, guys. If you win a green jacket, this is what you do! And because you only have a year before you have to return it to Augusta National's champions locker room, you absolutely live it up. If Patrick Reed wants to be baptized wearing that, he should go for it. If I won a (real) green jacket, the only way you'd get me out of it is if you scraped it off me while I was sleeping.
The PGA Tour heads to San Antonio for the Valero Texas Open, AKA that tournament that used to be a shootout every year until they switched to a tougher Greg Norman (and Sergio Garcia) design (AT&T Oaks) that no one seems to like.
Random tournament fact: Greg Norman couldn't care less what anyone thinks of his golf course.
RANDOM PROP BETS OF THE WEEK
— Patrick Reed is going to stop wearing the green jacket around: 1 MILLION-to-1 odds
— Greg Norman would beat Gary Player in a dance-off: 10-to-1 odds
— A Norman-Player dance-off would get better ratings than tape-delayed golf coverage: LOCK
Looks like the boys were getting after it at Smylie's wedding. If I had to guess, this photo was taken after the band played "Shout." That's the best/rowdiest part of any wedding reception. Look it up.
A few years ago, I was part of a Golf Digest "study" on how alcohol affects golfers. It might have been the best work day I've ever had. Sadly, I didn't get to participate in a similar exercise recently, but the results—this time caught on video—were fantastic. Check it out:
You are using an unsupported version of Internet Explorer. Please upgrade to Internet Explorer 11 or use a different web browser.
And in the mold of basketball's "Uncle Drew" as played by Kyrie Irving, here's golf's "Grandpa Jamie" as played by two-time world long-drive champ Jamie Sadlowski:
Great job by Jamie and Cleveland Golf. But let's all agree to keep from developing this into a full-length feature. . .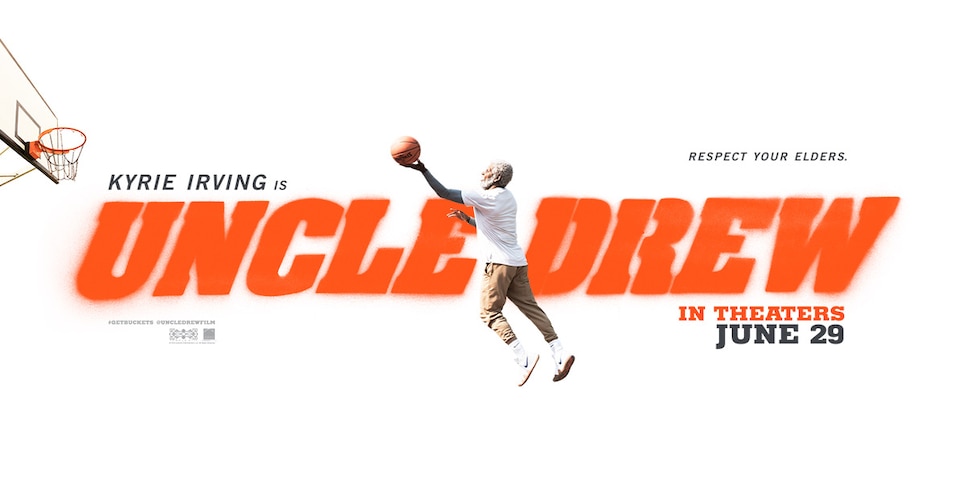 PREDICTION: That will NOT do well at the box office.
THIS WEEK IN TOUR PRO-WAGS PUBLIC DISPLAYS OF AFFECTION
Congrats to Smylie and Francie, which sounds like the title of Netflix's next hit sitcom.
THIS WEEK IN LPGA TOUR PROS PLAYING OTHER SPORTS
Michelle Wie looks like a pretty solid ping-pong player:
And here's Belen Mozo trying a little beach volleyball:
I'm glad I'm not the only one dainty enough to need socks when walking on hot sand.
"It was probably 30 yards off the tee box and this giant black bird swooped in front of it and hit it, and the ball fell 20 yards short in the water. It would've been in the middle of the green. It might have been close. I got screwed." —Kelly Kraft, whose tee shot on Harbour Town's 14th hole on Friday, hit a bird and dropped into the water, causing him to make double bogey and miss the cut by a stroke. Golfers will be telling this Friday the 13th horror story by campfires for years.
THIS WEEK IN HUMOROUS YARDAGE MARKERS
THIS WEEK IN UNFAIR MEMBER-MEMBER SQUADS
Just a couple of Masters champs teaming up.
Ben and Sergio wound up winning. Shocking.
A drunken argument between friends over golf etiquette resulted in one guy getting stabbed in the thigh. We take golf etiquette fairly seriously, but that's a pretty severe punishment for walking in someone's line. … The Major Series of Putting announced it will return to Las Vegas this October. Having covered last year's inaugural event, I can confidently say this is great news, especially for the surprisingly large number of professional mini-golfers out there. … Speaking of putting, Tiger Woods' back-up putter from 2001 sold for $44,000 at a recent auction (Yep, back-up putter). No word on whether Si Woo Kim was the buyer. … And finally, congrats to Golf Digest's Steve Hennessey for getting engaged—and getting the scene captured on camera:
Yes, that's the same Steve who was involved in the drunk golf video above. They grow up so quick.
RANDOM QUESTIONS TO PONDER
How much would Tiger Woods' actual putter fetch?
Is actual spring ever going to get here?
Will Jordan copy Smylie's wedding color scheme?