The Loop
Patrick Reed says his Presidents Cup avatar looks nothing like him -- and he's happy about it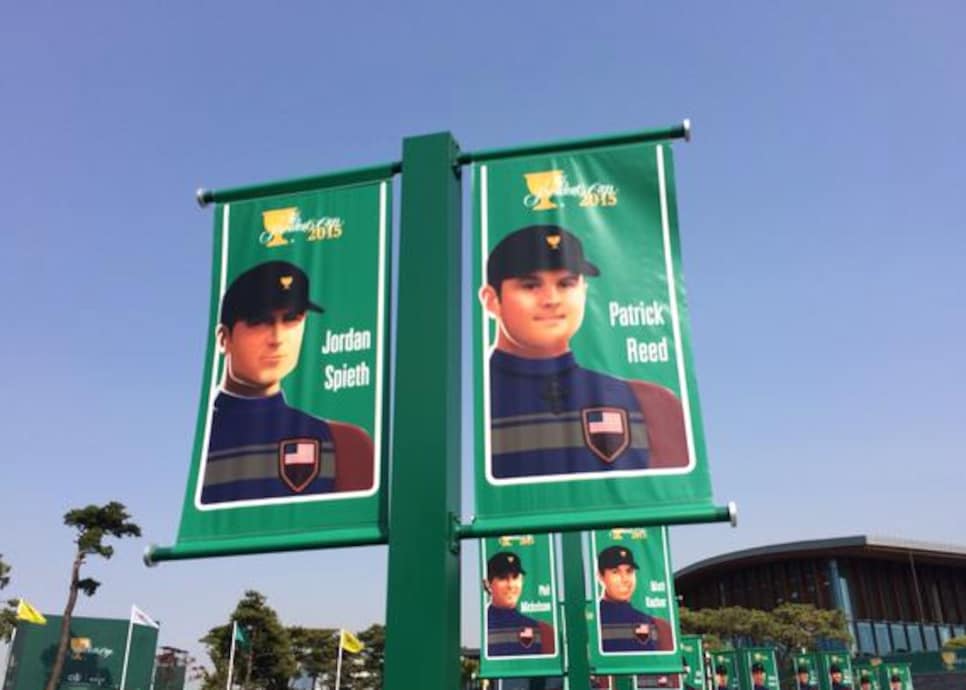 That weird Presidents Cup promo avatar video might be the most popular thing among the players in South Korea this week. First, Danny Lee got excited about looking like a superhero and now Patrick Reed has given his avatar rave reviews.
"I look a lot better as an avatar than I do as a normal person," Reed said. "Skinny waste, big shoulder, big arms. My brother-in-law spent a lot of time in the pool swimming and working out. He said those avatars look a lot more like swimmers than golfers. Thanks, Bud."
Reed added that all of the avatars were inaccurate, adding a special dig at teammate Rickie Fowler.
"No, none of them look like any of them," he said. "Phil's doesn't look anything like him, Bubba's neither, JB, no, Jordan, no. Rickie definitely not because it's tall, and Rickie's really short. None of them look like us."