News
Patrick Reed picked the right time to be Patrick Reed again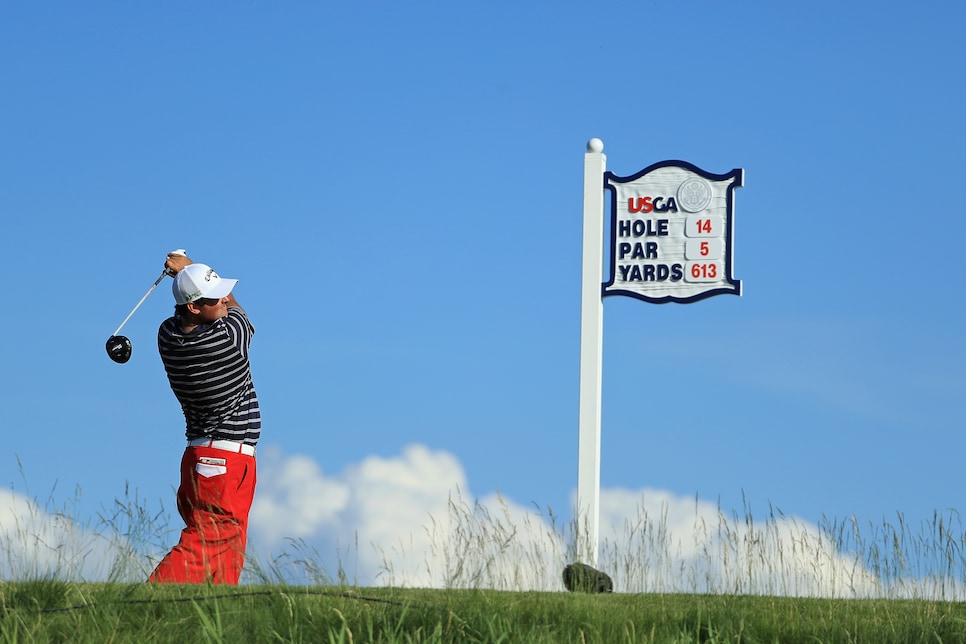 ERIN, Wis. -- For Patrick Reed, winning a major was always in the script. After a third-round 65 at Erin Hills, that's very much in play. How he's reached this point, however, is a different tale.
This season has been one of the toughest in Reed's career, a struggle that certainly wasn't envisioned after last fall. His week-long theatrics at the Ryder Cup -- culminating in his Sunday match against Rory McIlroy -- was expected to spring the 26-year-old into stardom. Instead, the one nicknamed "Captain America" has gone cold, entering the U.S. Open with only one top 10 in 18 starts.
He blamed the issues on equipment at the Texas Open, a claim that had credibility: he posted top 25s in his next four starts. Nevertheless, for a guy who's won at least once each of the past four seasons -- only Dustin Johnson can say the same -- he was well short of his infamous "top 5 player in the world" standard.
Coupled with a mixed resume at major championships -- his best finish is 13 appearances is a T-12 -- Reed was mostly an afterthought this week.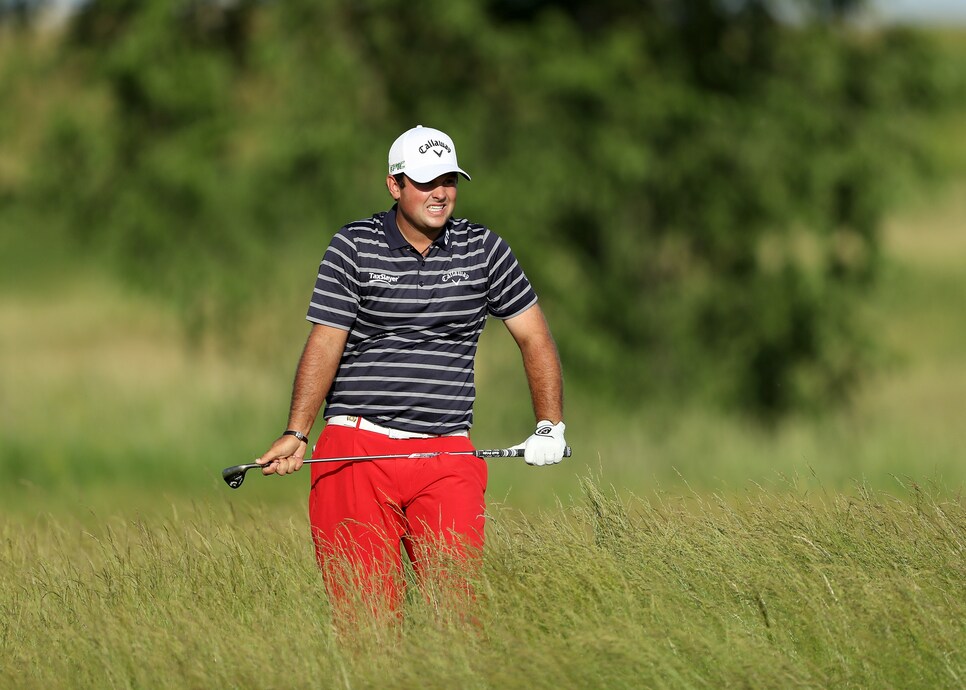 However, that "afterthought" turned in an impressive first-round score, albeit one overshadowed by the sea of red on the leader board. Unfortunately, it's merits were quickly undone by Friday's three-over 75. Though he would make the weekend, it seemingly dashed his title hopes.
"Really wasn't pleased with kind of how I finished yesterday," Reed said after his round. "So I just kind of went out and had to touch all the bases after I played, worked my coach. And my coach said, 'Hey, it's a golf tournament to be won this week, so go out there and shoot a number and get yourself back in the golf tournament.'"
Teeing off three-and-a-half hours before the leaders, Reed made early work of Erin Hills. He racked up four birdies on the front, making the turn in 33. If you couldn't see his progress on the boards, you could hear it: wearing his Ryder Cup pants as he'd done all week, Reed was showered with "USA! USA!" chants that resonated across the property.
"It's awesome hearing the fans yelling 'USA' and those kind of things," Reed said. "Just kind of bring back not only the patriotism, but also bring back some of that Ryder Cup feelings."
It also brought back his play from Hazeltine. After pars on Nos. 11 and 12, he kicked things into gear, with birdies on four of the next five holes. Oddly, he failed to birdie the 18th, statistically the easiest hole in the tournament, although easier to swallow after making an impressive up-n-down par on the brutal 17th.
The round catapulted Reed up the board, and even as the leaders remain on the course, he now's within shouting distance come Sunday.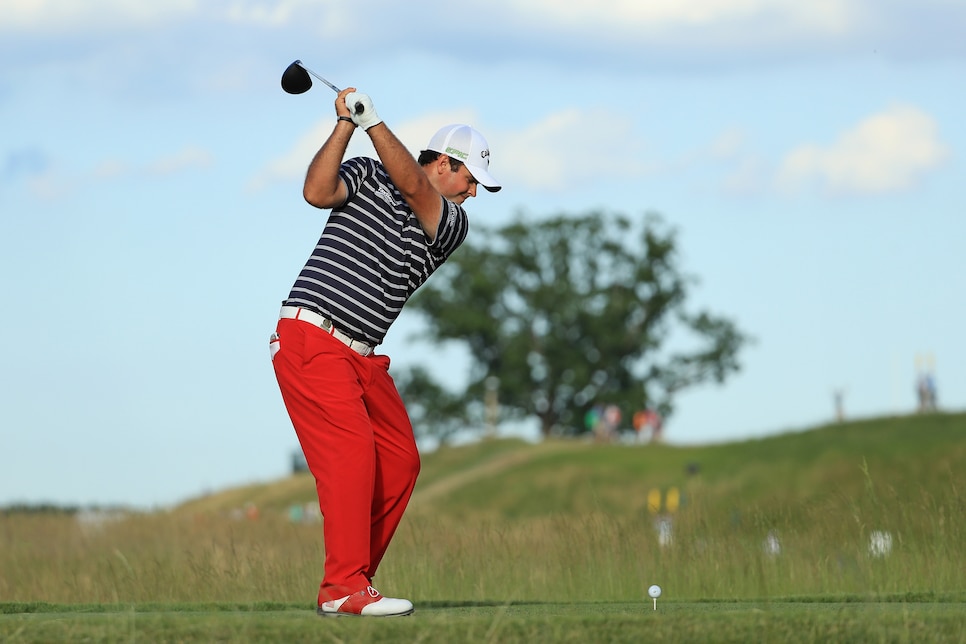 Not that you'd ever guess from his post-round comments.
"It went well. Really, I felt like the driver wasn't as solid as it was yesterday. Still feel like I missed some golf shots there," Reed said. To him, the difference was keeping the ball below the hole, allowing himself to be more aggressive in his approach.
Reed still has a crowd to contend with. He's also very aware of his stigma at majors, one he thinks he can change on Sunday.
"I think that was the hardest thing was my first two years is every time I got to the majors, I worked too hard Monday through Wednesday," Reed said. "And so by Saturday I was tired. And then also I was living and dying by every golf shot, every putt and everything.
"Coming into this year I was just like it's another golf tournament. Show up. Do what you do on a normal event and just play golf. Because at the end of the day, if I go out and play the best I can and am happy with how I play, the results will take care of itself."
What a result it could be.